Fairyland's Teddy Bear Picnic Area, Alice and Wonderland Tunnel, and Willie the Whale have been missing the children of Oakland since March 13, but they may not be lonely for much longer.

"I'm hoping we can look towards an opening in August," said Kymberly Miller, the executive director of Fairyland.

Since March, Fairyland was forced to furlough 46 of its 56 staff members, keeping only enough full-time workers to continue caring for the animals and gardens. They've secured a Paycheck Protection Program loan from the Small Business Administration, allowing them to support the furloughed staff members.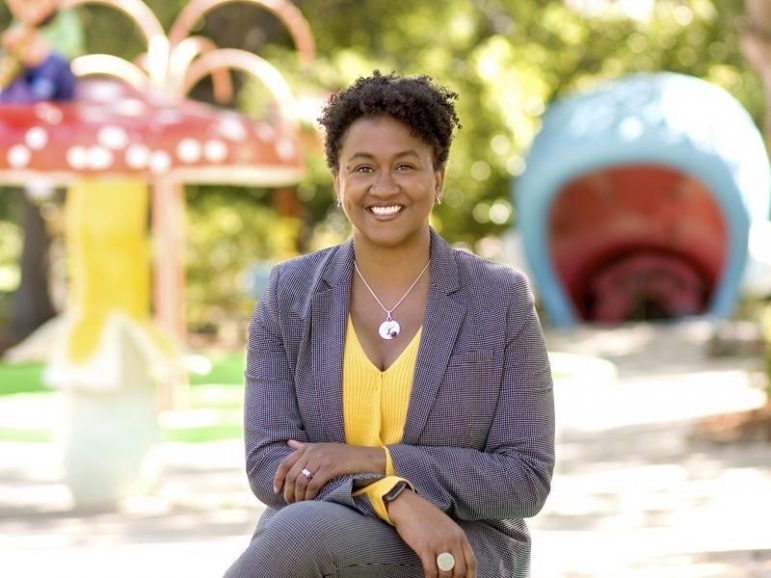 Staying positive, Miller reasoned that "in the face of COVID-19, where things are very often very doomsday, there's also opportunity for innovation and reinvention."

For instance, throughout shelter-in-place, Fairyland has ramped up their online presence with printable coloring pages, a letter writing campaign, and online puppet shows.

"I think the most change [when we reopen] Fairyland is going to be about process," said Miller.

With that possibility just weeks away, the park is making adjustments for the coronavirus world. More sanitation stations, mandatory masks, social distance reminder signs, and marked social bubbles are in Fairyland's future.

"Fairyland is more complex than people think," said Miller. "It's an informal learning space. It's a 70 year-old garden. It's an educational program. It's a zoo."

Fairyland has been working closely with the Governor's office and Alameda County Public Health Office. Current regulations permit open outdoor parks and museums, meaning that many aspects of Fairyland can open fully. However, the four rides at Fairyland must stay shut down as amusement parks are not open yet. In addition, in-person puppet shows are not included in the reopening plan as they would put people in a concentrated space.

Even with the new adjustments, "There's never a lack at Fairyland," said Miller. "There's lots to do with your magic key, lots to do running up and down Jack and Jill Hill, and our animals are missing everyone."

Before the pandemic, Fairyland was in the midst of major strategic planning, working to focus on issues of equity, inclusion and representation. "Many of our storybook themes are Northern European," said Miller. With a new fundraising drive, Reopening and Recovery Fund, Fairyland hopes to further diversify their stories and "add more representation of the place we live – Oakland, California".

The park-cum-learning space wants to bring fun, beauty, and education to the city of Oakland, and they are asking for support. "We need your help to keep going, and to keep the legacy alive for future generations. Share your love of Fairyland by contributing today to our Reopening and Recovery Fund," says the fundraising page.
Hopeful they can reach their fundraising goals, Miller adds, "We're turning 70 this year. We have plans to be around for 70 more."