Piedmont Fire Chief Bret Black informed the Exedra on Thursday that Fire Engine 2841 left town on Wednesday morning to assist with the Gold Fire burning near the town of Adin north of Lassen National Forest. "We have adequate personnel and equipment covering Piedmont Fire Station," he noted.
Thunder storms and lightning moved through the area over the past few days, sparking several new fires in the area, Black said. Engine 2841 has been tasked as "crash-rescue" at a remote temporary helicopter base.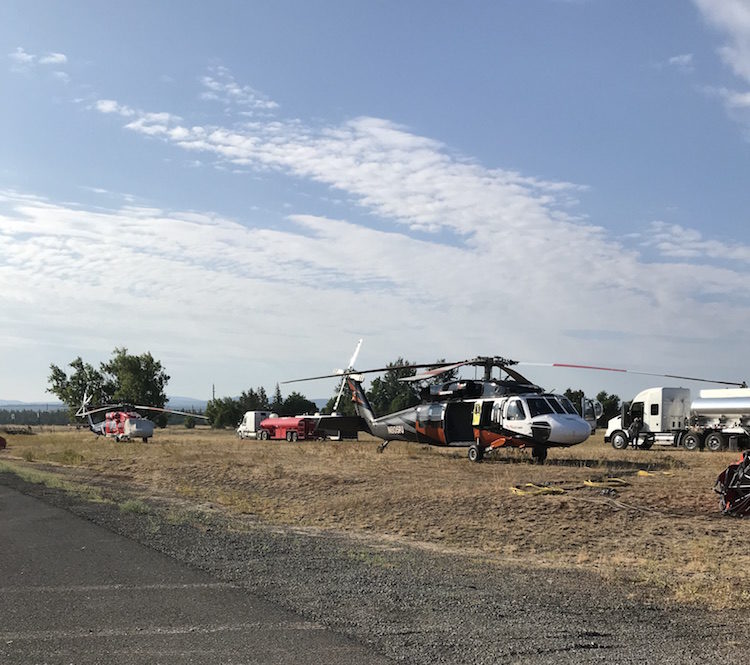 Black noted that Tanker 944 — the largest firefighting tanker in the world — is working the Gold Fire. "It holds about 20K gallons and is operating out of McClellan in Sacramento," he said in an email. "It is active all year long, relocating where needed in both hemispheres."
The CalFire link to the latest information can be found HERE.