Celebrate the nation's independence with these five films with Bay Area connections, including one of the biggest summer releases.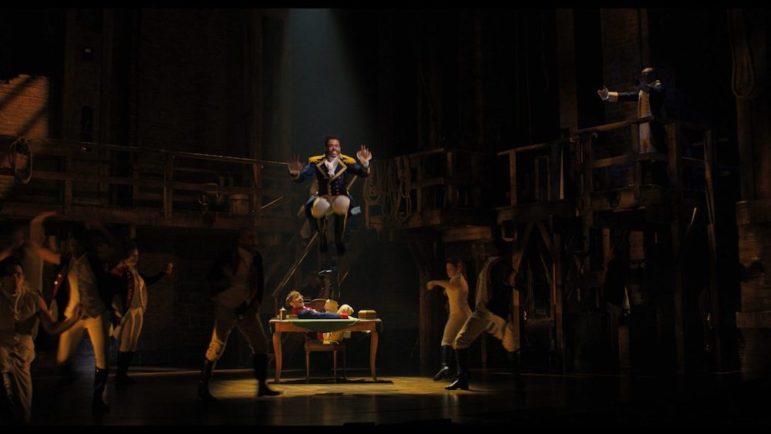 Hamilton
Lin-Manuel-Miranda's musical phenomenon hip-hops its way through America's infancy and does it with wit, energy and ingenuity. It's a staggeringly brilliant bio about one of the nation's hard-working forefathers, Alexander Hamilton. Disney+'s production doesn't take it off the stage, and that's just fine.
Filmed on Broadway in June 2016, director Thomas Kail's version reunites the original cast and each of them nailing every cue, every song, every emotion, every dance move. It's one of the best theatrical productions you'll ever experience — be it on Broadway or on your couch — a bold, brassy original with a contemporary fire burning in its soul and lyrics that speak ever stirringly for the Fourth of July and our current political situation.
All the performers are on fire with Oakland native Daveed Diggs taking command of every scene he's in with the greatest showman on Earth flourishes. He's magical, so is this iconic show itself. With Broadway shuttered until the end of 2020 and beyond, how comforting it is to experience onstage one of the greatest works Broadway's given us.
Available on July 3, Disney+
---
A Night at the Drive-In
The first double-feature in Amazon Studios' partnership with actor Michael B. Jordan and his newly formed 8788 and Outlier Society is a good one, particularly for romantics. For every other week through August, "The Black Panther" actor is curating a double-feature package at select drive-ins, hoping to raise awareness and show Black and brown representation up on the screen. A good bit of news is that it's free. For one night only this week — July 1 — Palo Alto native Jon M. Chu's hit "Crazy Rich Asians" and Gina Prince-Bythewood's sexy "Love & Basketball" with Omar Epps and Sanaa Lathan will be shown at Concord's West Wind Solano Drive-In.
For times and a slate of the films in the series, visit http://ANightAtTheDrive-In.com.
---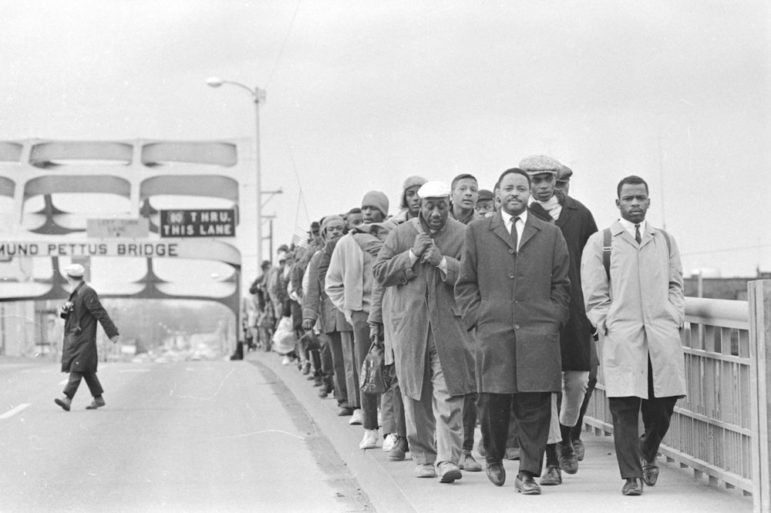 John Lewis: Good Trouble
Might not seem like it now, but three are some good politician working hard to make the nation and the world a better place to live. Then there is someone like John Lewis, a great lawmaker and human being, an inspiring civil rights champion and member of the U.S. House of Representative for Georgia. In San Francisco filmmaker Dawn Porter's rousing and affirming documentary, Lewis' road to becoming a public servant and an activist gets balanced with interviews and clips of Lewis now. It's ideal for families to watch together over this long weekend to illuminate history and help put current events into sharper focus.
Available on July 3 through virtual cinemas:
https://rafaelfilm.cafilm.org/john-lewis-good-trouble/
https://www.roxie.com/john-lewis-good-trouble/
https://bampfa.org/event/john-lewis-good-trouble
---
Quarantine Cat Film Festival
Doggone tired of all the bad news and just need to check out over this holiday? Just curl up with your special tabby — sorry, no dogs allowed — and watch various kitties and cats frolic and do all kinds of crazy but cute activities and, of course, non-activities since they're cats. This compilation of videos runs on for nearly 90 minutes, and while that's a bit much, you can watch it piecemeal. Is there a Bay Area cat in there? Dunno and who cares? This is a great escape for cat fanciers who want to revel in frisky feline misbehavior.
Visit:
//rafaelfilm.cafilm.org/quarantine-cat/
https://catfest.vhx.tv/products/quarantine-cat-film-festival-roxie-theater
---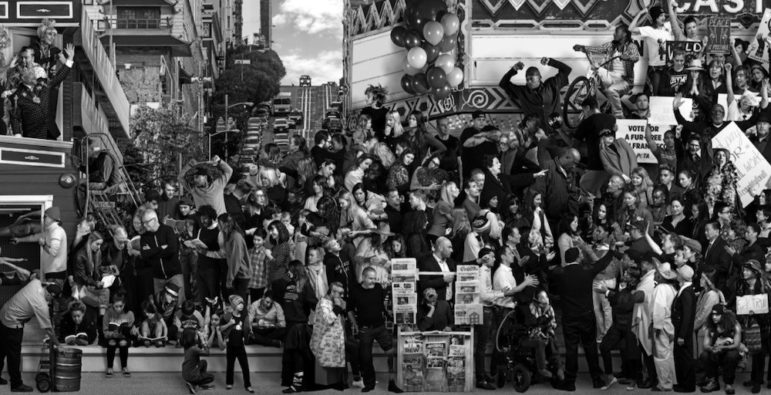 One Thousand Stories plus Elliott Erwitt — Silence Sounds Good
Photographer/artist JR comes up with an innovative means to express the rich diversity of San Francisco, creating murals out of photos he shot while visiting various neighborhoods in San Francisco. Recognizable figures — Armistead Maupin and Gavin Newsom to name a few — drop by for a photo along with the city's homeless and various residents. Director Tasha Van Zant's short doc runs only about 14 minutes, but says much about San Francisco and the creative process of the likable JR. (Note: The mural is on display at SFMOMA.) "Stories" is paired with an hourlong documentary about Elliott Erwitt and his career as a celebrated photographer known for his unique black-and-white images.
Visit:
https://www.roxie.com/elliott-erwitt-silence-sounds-good-jrs-one-thousand-stories-the-making-of-a-mural/