Like many other major U.S. cities, Oakland has seen a significant jump in homicides since summer began, a police spokeswoman said Wednesday.
The Oakland Police Department asked community members to join in a plea to "Put the guns down" and to improve public safety.
Spokeswoman Joanna Watson said the seven homicides between June 24 and July 8 included a man shot about 5 p.m. July 2 near 72 Avenue and International Boulevard; a man shot about 7:30 p.m. July 1 in the 2500 block of Embarcadero; a man shot just after midnight on July 1 in the 2500 block of International Boulevard; a man stabbed about 3 a.m. June 29 in the 770 block of Krause Avenue; a woman found dead among the charred ruins of several tents about 2 p.m. on June 28 in the 1200 block of 42nd Avenue; a man shot about 1:20 a.m. on June 28 in the 3500 block of Dimond Avenue; and a man shot about 2 a.m. June 24 in the 9100 block of E Street.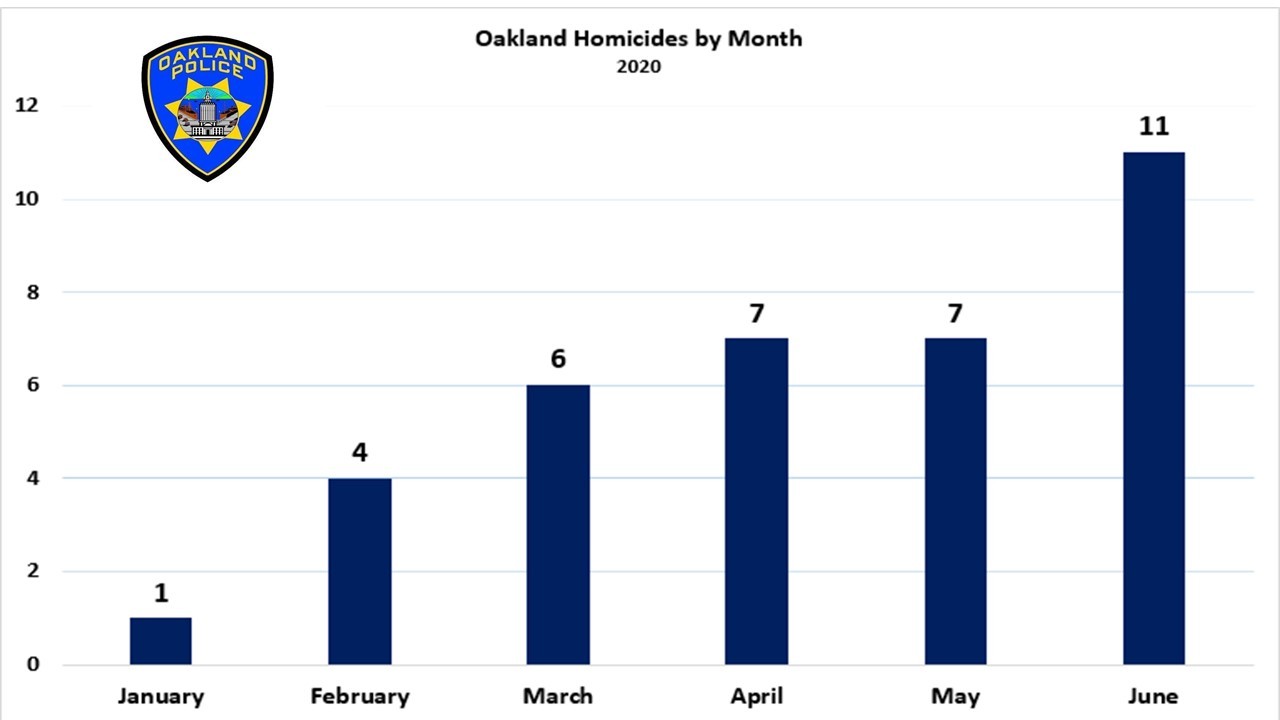 Watson said conflicts within and between groups have generated fatal gunfire. She said the department's Ceasefire Team, the city's Department of Violence Prevention and their community partners are collaborating to reduce violence.
Anyone with information related to any of the homicides Watson listed is asked to contact police. Anyone who wishes to remain anonymous may call Crime Stoppers of Oakland TIP LINE (510) 777-8572.