The National Basketball Association is relaunching its 2019-20 season on July 30 with hopes of making it through to a semi-normal championship by October, and then a new season in December.
To say the plans are tenuous is an understatement. Twenty-two of the league's 30 teams will "finish" the regular season (playing eight games), and then 16 (or maybe more) will advance to the playoffs. Playoff teams will play the standard best-of-7 series.
Your Golden State Warriors, owners of the league's worst record, will be one of the eight teams not playing.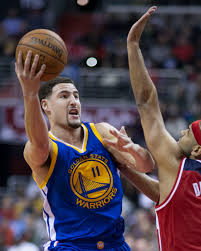 The NBA has set up medical protocols, but it is unknown what the league will do if multiple players on a team test positive. Several NFL players have announced this week that they will opt out of any season held this fall, and it would seem possible that an outbreak might lead to NBA players pulling out of the re-start or the league shutting everything down.
The league has taken additional precautions by scheduling all the games to be played in a "bubble" in Orlando, Florida. And that's where things get complicated. Florida is home to one of the largest current outbreaks of COVID-19. At least 17 members of baseball's Miami Marlins (players and staff) have reportedly tested positive for the virus, causing the team to have its games suspended for a week. The NBA has had several players test positive this summer, and this week it was reported that Dallas's Krstaps Porzingis was sent to quarantine for "forgetting" to take a test. It's not clear how anybody can be allowed to forget to take a test when the entire re-start depends on constant testing.
Players are expected to stay in the bubble in Orlando. But after Los Angeles Clippers' guard Lou Williams was excused for a family matter, he was spotted in an Atlanta strip club – Williams insists he was only there to pick up food. He's in quarantine now and will miss at least two games. Who knew that strip club wings are worth $150,000 in lost salary?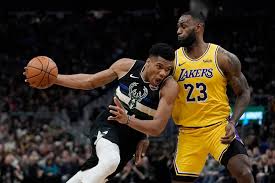 The NBA has scheduled seven days of scrimmages leading up to the July 30 restart. The Utah Jazz and New Orleans Pelicans will play the first official game at 3:30 p.m. PDT, followed by the LA rival Clippers and Lakers at 6 p.m.
Milwaukee leads the Eastern Conference by 6 1/2 games over defending champion Toronto. Boston and Miami are next. Orlando owns the eighth seed – normally the final playoff spot – by 5 1/2 games over Washington.
In the Western Conference, the Lakers lead the Clippers by 5 1/2 games for the top seed. Denver is next, followed by Utah. Memphis is eighth with Portland and New Orleans tied for ninth, 3 1/2 games behind the Grizzlies.
If the eighth seeds are more than four games ahead of the ninth seeds at the end of the regular season (the league is calling these "seeding games"), that's it – they're in. If either or both ninth seeds are four games behind or close, a "play-in" series of two games will be held on August 17-18. The ninth seed will have to sweep both games to take the eighth seed.
The 2020-21 season is scheduled to begin on December 1. As for Warriors fans, the draft lottery is scheduled for August 25, and the draft is scheduled for October 16.