Nine Piedmonters have now pulled papers for the two City Council and three School Board seats, with Veronica Anderson throwing her hat into the ring last week.
At the city level, incumbent Jen Cavenaugh intends to run again. Connie Herrick, Conna McCarthy, and Sunny Bostrom-Fleming have also pulled papers for a run. So far, McCarthy, who is currently vice chair of the Recreation Commission, and Herrick have returned papers for review.
At the school board level, Veronica Anderson, a high school parent and co-president of the Piedmont Appreciating Diversity Committee, has joined Hilary Cooper, Jason Kelley, Hari Titan, Dr. James Crawford-Jakubiak, and Sunny Bostrom-Fleming in running for an open seat.
Incumbent Cory Smegal (who is eligible to run for a second term), has also taken out papers. (Note: An earlier version of this story said she had not.)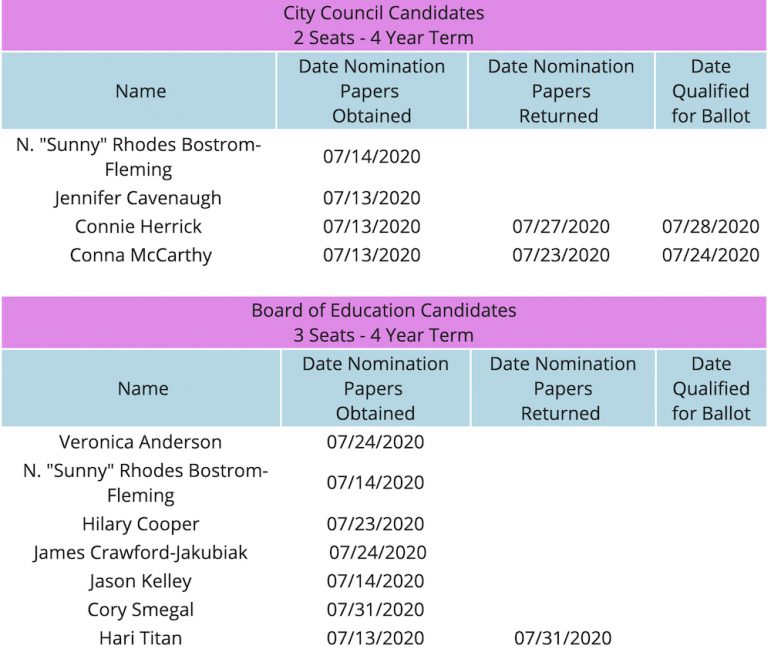 This is the most crowded field a school board race has seen in many years. The Exedra will run a series of Q&As with all candidates before the election.
Noting that Bostrom-Fleming has taken out papers for both City Council and School Board, City Clerk John Tulloch told the Exedra by phone that she can take out papers for both, but can only submit papers for one race. Papers are due back to the City Clerk by August 7. Twenty valid signatures of Piedmont voters are required to be turned in by the deadline. Candidates must be eligible voters in Piedmont.
The nomination period ends on August 7.
Visit the City website (HERE) to see the list of who's taken out and returned papers for the November election.
---
SEE RELATED