During months of SIP and with plenty of time to organize closets, basements, and garages, Piedmonters have been awaiting the opportunity to drop off hand-me-down clothing and household items at what was once the most convenient spot in town: Dress Best for Less's Marking Room on Magnolia Ave.
The wait is finally over, but with a catch: donors must make an appointment with DBFL in order to drop off items.
"We will be accepting donations starting this Tuesday, but by appointment only. We are no longer able to sell out of the carriage house, so we are asking donors to only bring items that we can sell at our Piedmont Avenue store. The carriage house will now be used for donations [by appointment] and sorting only."

Linda Smith-Munyon, DBFL President
Dress Best for Less is accepting donations again by appointment only

The Marking Room workers accepted donations for the first time since the shut down today in front of the Piedmont Recreation Department as Magnolia was closed for construction purposes.

A resident drops off items during her scheduled donation time.

Deborah Gadbois was the first to make a donation with the new appointment only system at the Marking Room.
What DBFL Can Accept
Women's Clothing (current styles & good brands)
Handbags & Purses (brands like Kate Spade, Coach, Furla, Michael Kors, Tory Burch, etc.)
Jewelry (gold, sterling silver or high-quality costume jewelry)
Men's Clothing (current styles & good brands)
Small Home Decor (sets of wine glasses, small appliances, home decor items, etc.)
Kid's Clothes (new or close to new condition)
Designer Items (any good quality designer items in any category)
Christmas and Hanukkah decorations
What DBFL Cannot Accept
Any items that are ripped or chipped, stained or pulled or very outdated, such as:
Automotive Items
Bikes or Scooters
Baby Items (strollers, car seats)
Bedding
Books or Magazines
Electronics (TV's, Computers, Keyboards, etc.) Sports Equipment
Furniture or Rugs
Tools
Toys
Schedule an appointment to donate:
Click here: www.signupgenius.com/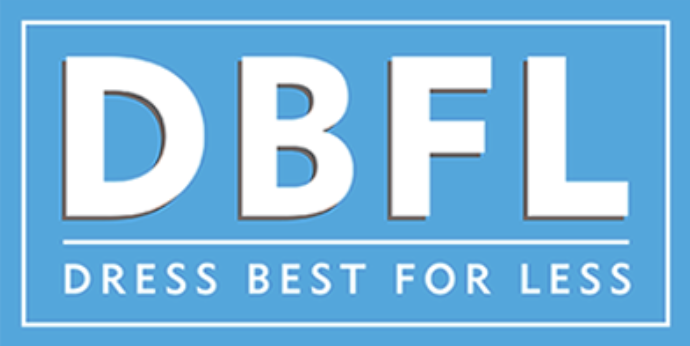 Shop at DBFL
4020 Piedmont Avenue, Oakland, CA 94611
shopdbfl@gmail.com
510-658-8525