Bay Area-based chef, restaurateur, and cookbook author Tanya Holland expands her sphere of influence with a podcast series, Tanya's Table.
Launching on July 28 in partnership with MuddHouse Media, the series features the owner of the Oakland-based, acclaimed Brown Sugar Kitchen in one-on-one conversation with high-profile chefs, food activists, artists, celebrities, professional athletes, entrepreneurs and other creatives.
In a phone interview with the Exedra, Holland said discussions will cover relevant topics of the day and touch on each guest's experience of culture, food justice, design, wellness, work/life balance and more.
The 14 episodes air Tuesdays on major radio platforms, and will run from July 28 through October 27.
Holland's popular soul food cuisine, best-selling cookbook (Brown Sugar Kitchen: New-Style, Down-Home Recipes from Sweet West Oakland) and dynamic personality have made her a culinary celebrity. She has appeared on national TV shows including Top Chef, Food Network, NBC's Today Show and others. Holland has a Bachelor of Arts in Russian Language and Literature from the University of Virginia and a Grande Diplôme from La Varenne Ecole de Cuisine in Burgundy, France. Among other awards, she was inducted as a member of Les Dames d'Escoffier in 2010.
Brown Sugar Kitchen's signature dish, chicken and waffles (Instagram)

Shrimp and grits (BrownSugarKitchen.com)
In the Bay Area, tucking into a meal at Brown Sugar Kitchen may mean relishing anything from Holland's signature dish, buttermilk fried chicken with cornmeal waffles, to the rich gumbo, bacon cheddar scallion biscuits, creamy grits and/or the always-comforting mac and cheese.
Although drawn by the culinary experience, regular customers are also drawn to Holland's charismatic presence and her commitment to the surrounding community.
Tanya Holland, chef and restauranteur (photo credits: Smeeta Mahanti)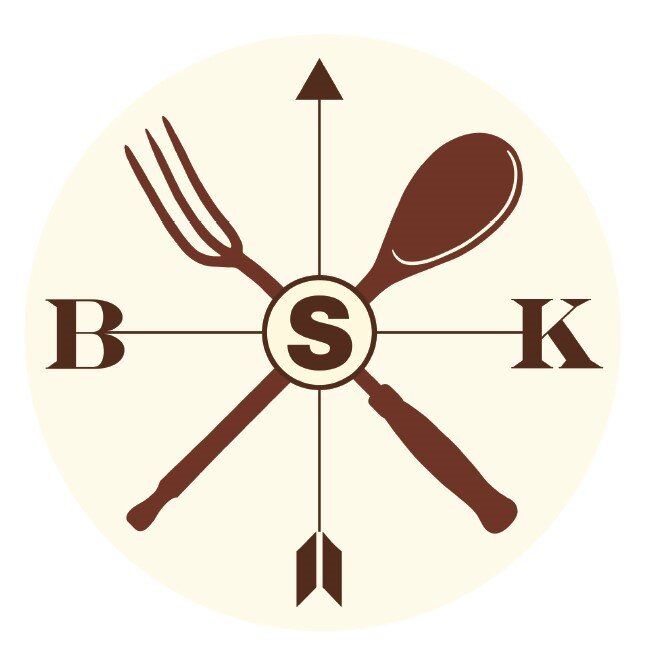 Offering takeout and delivery from Brown Sugar Kitchen (2295 Broadway) during the pandemic, she says the restaurant is providing meals for nonprofits though the Oaklanders Serving Oaklanders initiative. A dollar-for-dollar match established with payment platform company, Marqeta, allows customers to donate additional meals to organizations serving nonprofits, foster youth, the homeless, and low income families. (Visit the website and order online HERE.)
Recently granted a permit to add an 80-seat outside service, Holland says, "We're not gung-ho to get into it because first of all, I'm not into putting the staff at risk or entering the start-up, shut-down cycle. I'm waiting until this flattens out and stabilizes."
With revenue down 50 percent, Holland is fortunate to have a supportive landlord — and wisdom that comes from experience and expertise acquired after decades advocating for equity in the food industry. During the earliest days of the SIP lockdown, she "cleaned house," taking the time to re-set the company culture.
"It became clear to me with COVID, if you've experienced challenges before, this is just another hurdle. Once the Black Lives Matter movement started, it was like, ok, I'm going to run with it. I know that life goes in ebbs and flows. I've had those in my five decades."
Guided by her intuition, Holland is also buoyed by her optimistic outlook, as evidenced by the "grace" and "ease" tattoos on her forearms. "Every choice I make has to feel that way," she says. "My intuition is strong and when I pay attention to that, my efforts are effortless."
Grace and ease however don't tell the whole story however. That story includes hard work behind the scenes, career compromises along the way, and extensive research about her guests in this upcoming first season of Tanya's Table.
"I'm somewhat a known entity and people make assumptions that I'm financially all set because I've received attention from the media. But you can be an actor, for example, have a gig one day, but not the next. Everyone is looking for longevity."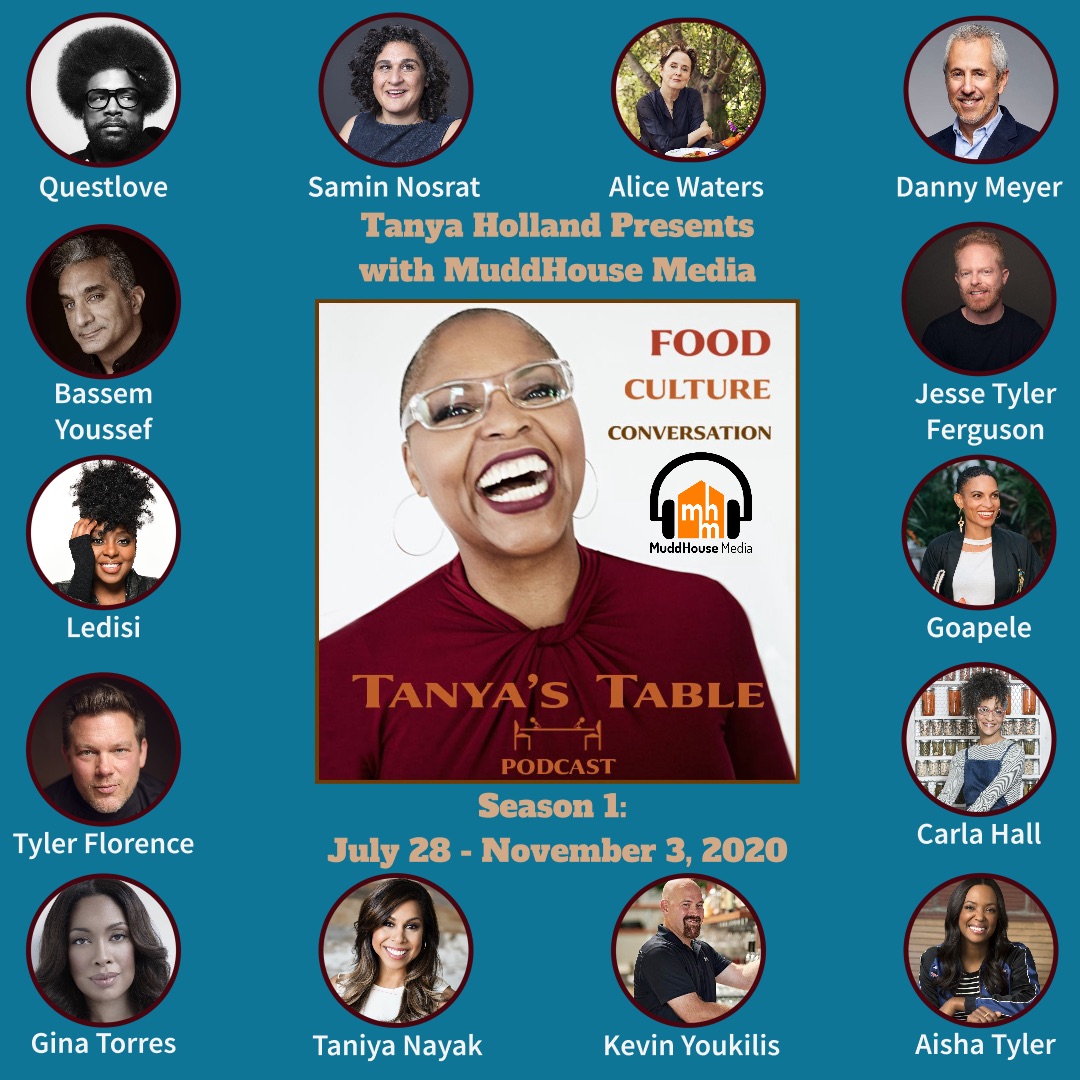 The schedule for Season One of Tanya's Table is:
Questlove (July 28), Samin Nosrat (August 4), Alice Waters (August 11), Danny Meyer (August 18), Jesse Tyler Ferguson (August 25), Carla Hall (September 1), Ledisi (September 8), Bassem Youssef (September 15), Aisha Tyler (September 22), Tyler Florence (September 29), Gina Torres (October 6), Kevin Youkilis (October 13), Goapele (October 20), and Taniya Nayak (October 27).