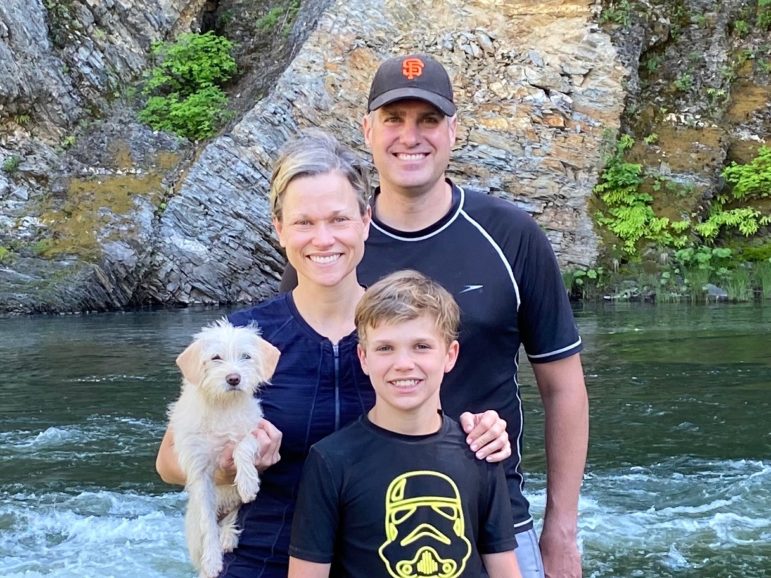 Family: Katie and Dirk Van Den Bos and their son Henry, 9
Pet: Zoe
Age: 7 months
Breed: Terrier mix
Adoption story: Our dachshund Hailey passed away in 2018 and it was really hard when she died. We finally decided to get another dog. We were ready. We wanted to get an adult dog and looked on the SPCA website and saw one we liked. But when we went to look that dog was gone. They did have a new litter of puppies, though. We said, let's go play with the puppies. Well you know how that goes. Some of Zoe's litter mates were very alpha — biting our fingers and jumping all over us. Zoe was more chill and we thought she would be a good fit with our family. We brought her home Super Bowl Sunday. Henry picked the name. We like people names for dogs and thought it was a cute name.
Likes: Walks, sitting on laps, snuggling, playing fetch, laying in the sun, belly rubs.
Dislikes: Being left out, or separated from the pack. Once the three of us all got in an inner tube to float on the Feather River and we left Zoe on shore. She saw us floating away and she jumped in and swam after us.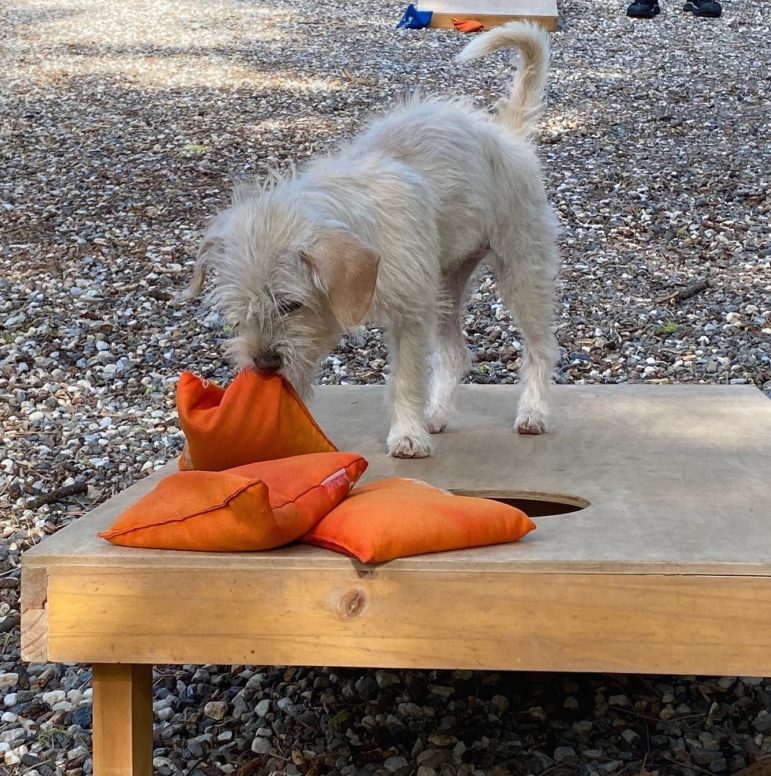 Interesting facts: We let her lay on our bed before we go to sleep. She's never happy when we make her get off the bed and go sleep in her crate.
Anything else we should know? When she sees her reflection in a mirror or a window she thinks it's another dog and she'll want to play. It's pretty funny to watch her try to play with her reflection.