The editors of the Exedra wish to extend our warmest welcome to Maggie Black, Eliana Bloomfield, Colby Francis, Devon O'Shaughnessy and Marta Symkowick — five talented students fresh out of their junior and senior years at Piedmont High School, who are joining us this summer as reporting interns.
MAGGIE BLACK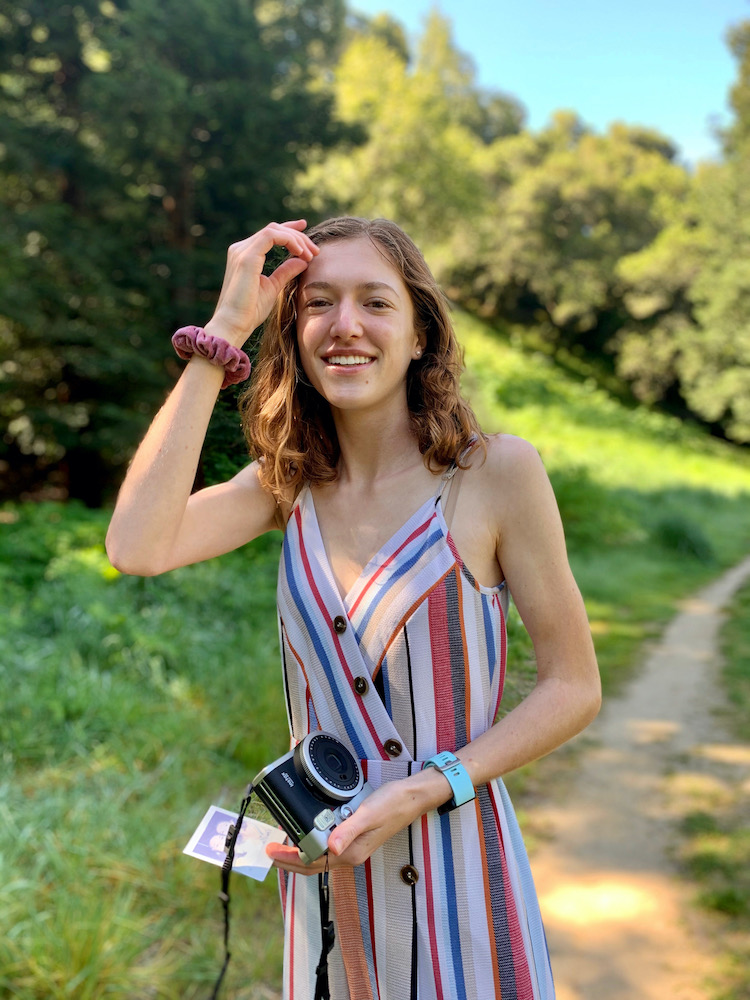 My name is Maggie Black, and I will be a freshman at UCLA in the fall.
I recently graduated from Piedmont High School, where I spent every waking hour involved in some activity on campus. From running cross country and track, to leading the Challenge Success club, and working tirelessly for The Piedmont Highlander as editor-in-chief with Marta Symkowick, I thoroughly immersed myself in the school community.
In my (limited) free time, I enjoy reading, running, hiking, baking, and spending time with friends and family. Our current pastimes include watching Curb Your Enthusiasm, preparing for a two-week backpacking trip, and playing Settlers of Catan for hours on end (what better activity to pass the time during quarantine?).
In the past, I have written for UC Berkeley's daily newspaper, exploring the campus community and the politics of the surrounding city. From the intensity of Antifa protests to the excitement of new, cheap restaurants for students, I learned about the city from an insider's perspective. Through TPH, I delved into topics such as sexual assault on campus, the stigmas of eating disorders, and the drinking culture at PHS, granting me a new and deeper understanding of my fellow students.
I am looking forward to continuing this passion throughout college and beyond, either through UCLA's communications major or the Daily Bruin (or both!). I am thrilled to continue my involvement by writing for the Exedra this summer and exploring the Piedmont community in greater depth.

---
ELIANA BLOOMFIELD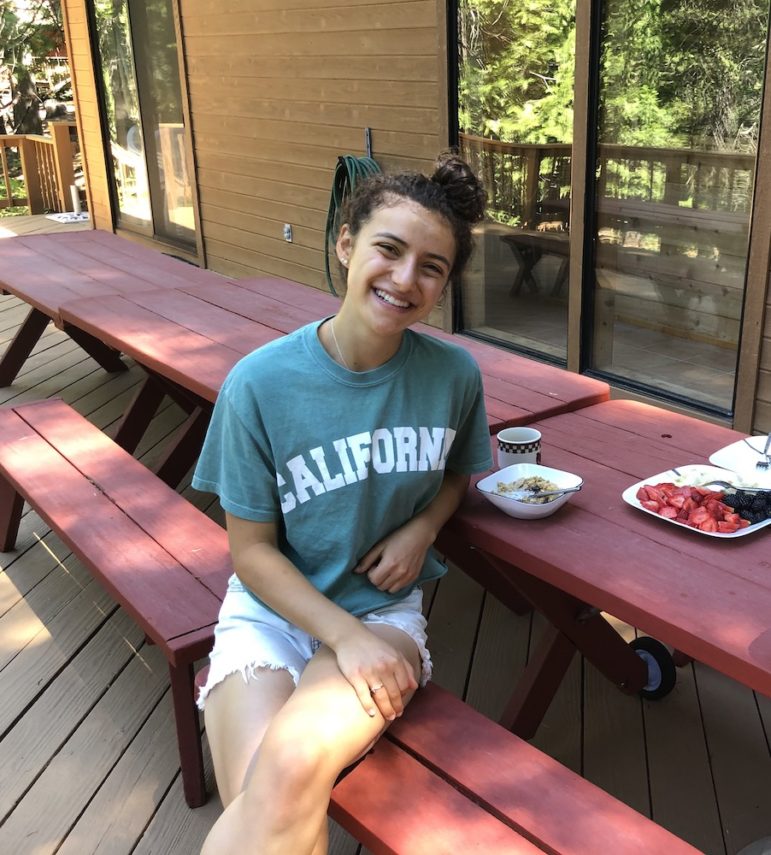 Hello! My name is Eliana Bloomfield. I graduated from PHS this spring and I'll be attending Wesleyan University next fall.

I have been very involved in theater throughout my entire life, starting with summer shows my Beach Elementary friends and I performed for the neighbors on my front lawn. This past year, I acted in A Few Good Men (Aaron Sorkin) and stage managed Roe (Lisa Loomer). Those experiences were definitely highlights of high school.

In my free time, I love to cook and bake, play piano, and watch movies. I used to play soccer and ultimate frisbee, but now I'm mostly into running, hiking, and yoga.

I have always loved learning languages, reading, and writing; and had a window into the journalism world through my friendship with Maggie and Marta, who are past TPH editors. This summer, however, the Exedra will be my first foray into writing news. I've lived in Piedmont my whole life with my parents and older brother — and feel lucky to have grown up in a town where I could walk to school, run across the street to my friends' houses, and have beautiful parks and views of the bay area at my fingertips. I am excited to explore this town that I already know so well through the perspective of journalism.
---
COLBY FRANCIS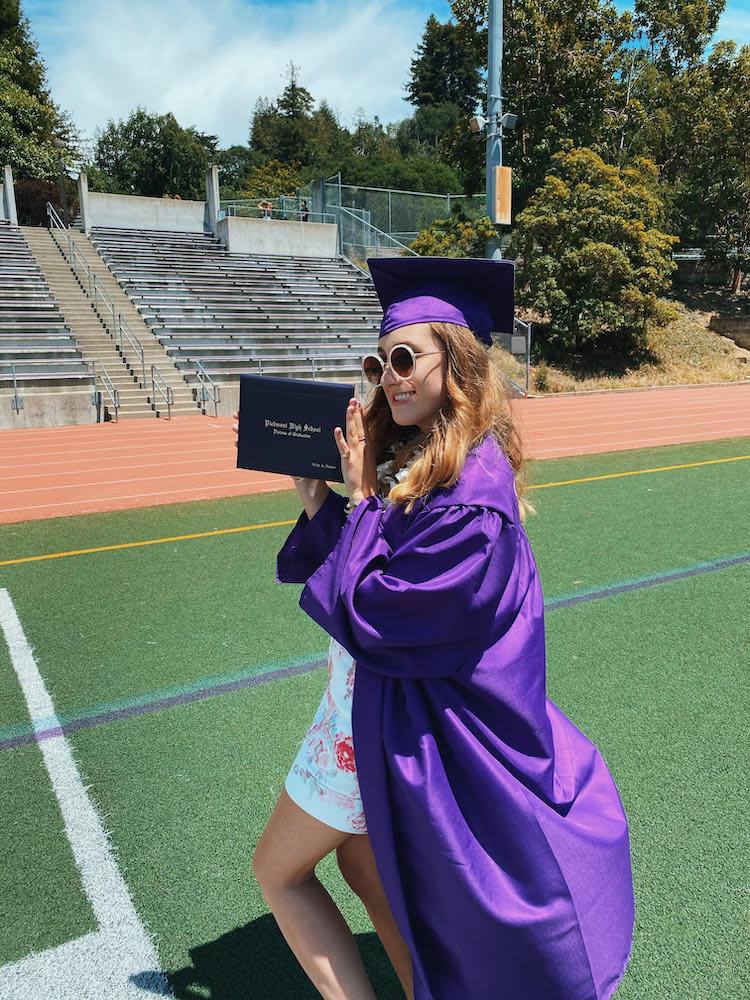 My name is Colby Francis, and I am an incoming freshman at Tulane University in New Orleans. I interned at the Exedra last summer and had to come back for round two! I am planning on majoring in Design and Architecture in college, with a possible minor in creative writing. My interests are always fluctuating, but I have always enjoyed my English classes, and usually don't dread the reading or essay assignments.
My interest in writing began during my freshman year, when we began the I-Search (long research paper). The subject of my research was Hate Crimes in America. Hearing my classmates complain about upcoming deadlines and interviews was strange to me, as I was actually enjoying the process of formulating the lengthy essay. The interviews and observational assignments fascinated me, and I came to the conclusion that I was one of the few people in my class that saw this as a potential career path. I am especially interested in writing about social and criminal justice, and plan on focusing on that aspect this summer. I am so excited to be jump-starting my interest with this internship, and I am even more excited to continue with the Exedra community.
---
DEVON OSHAUGHNESSY
My name is Devon O'Shaughnessy, and I am a rising senior at Piedmont High. Although a significant portion of my summer is devoted to SAT studying and college essay writing, I want to use this internship as an opportunity to expand my interests.

My primary extracurricular activities include photography and community service. I am a photographer for the Exedra and have shot approximately 30 games. I was beginning to photograph for the PHS yearbook, although this was disrupted by COVID-19. I originally began by taking pictures for fun while traveling, and still enjoy using photography as a creative outlet, often taking landscape and wildlife photos. In terms of community service, I am a member of our local service group, PCSC, and also a tutor for Boost! West Oakland. Community service allows me to give back to those less fortunate, connect with surrounding communities, and also bond with my peers.

I am very active and somewhat of an adrenaline junkie. I love to mountain bike, surf, and ski whenever possible over vacations. While in Piedmont, I go to the gym and hike with my friends during my free time. During the limited time that I have to truly relax, I like to watch Netfix, play guitar, and listen to music.

Growing up, I moved around a lot. I was born in Oakland, moved to Switzerland for a few years, and finally came to Piedmont in the fourth grade. I feel very fortunate to live in Piedmont and am proud of my community. Piedmonters are warm and civic-minded; and fellow students are generally very academically motivated and inclusive of others. Throughout COVID-19 and the BLM protests, I have witnessed my peers using their voices and privilege for positive change. I hope to capture this through my writing with the Exedra.

---
MARTA SYMKOWICK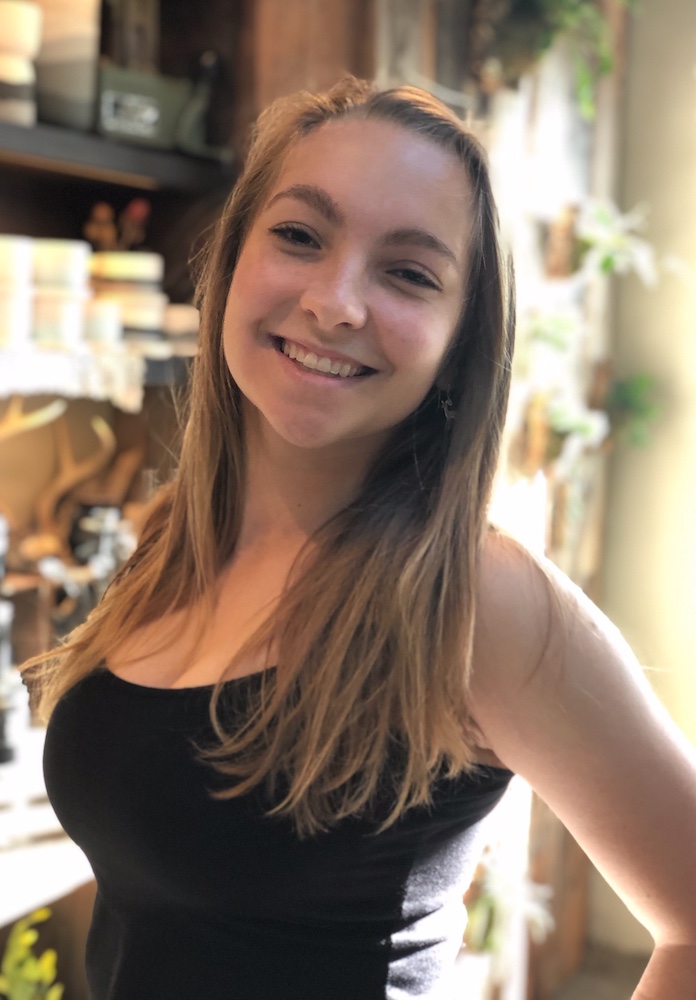 Hi, my name is Marta Symkowick, and I will be attending Williams College in the fall.

Ever since I was young, I have been fascinated by stories. I read everything I can get my hands on from books about fantastical dragons to informational essays on climate change.

I recently graduated from Piedmont High School, where I was an editor-in-chief for The Piedmont Highlander with Maggie Black. Through TPH, I was able to gain a broader perspective of the school community and learn more about my classmates through personality profiles and in-depth stories. Some of my favorite articles include an investigation of California's stance on climate change and an overview of the sex education program at PHS.

In my free time, I enjoy playing soccer, raising chickens, and spending time with friends and family. During the summer, I typically travel to Honduras with Kaiser and help provide medical care to children, as well as teach them the community-building aspects of soccer through the Tacos for Tacos program.

Through the Exedra, I hope to learn more about the Piedmont community and provide meaningful contributions for the residents of the city. I'm looking forward to writing more this summer and exploring my passion for journalism and informing the public about what is happening in their community.