It takes real commitment to be a rower. Early morning or late afternoon practices can be grueling to say the least.
Julie Ray has made that commitment.
"Pretty much every day of the week, you're there from the end of school until it gets dark outside," Ray said. "On Saturdays, we'd row four hours in the early morning."
That hard work has paid off with an offer to row for the prestigious University of California team. Ray plans to be there in the fall, Covid-19 permitting, working with her fellow Golden Bears.
Ray was born in Berkeley and lived in Oakland for a while before moving to Piedmont at age 6. She swam and tried soccer as a kid, but when she got to eighth grade and could finally try rowing, she jumped at the chance.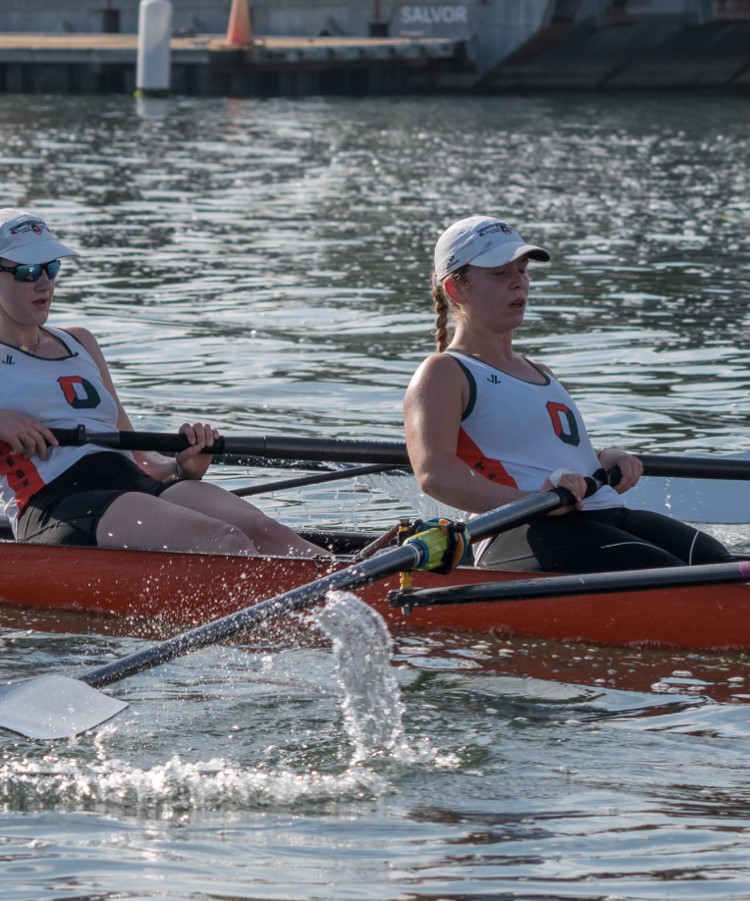 Ray said she likes rowing compared to other team sports because of the connection between how hard you work and how good you get. For example, a soccer player with a certain amount of athletic ability starts out far ahead of everybody else on the pitch.
"It's different from other team sports like soccer," she said. "Really, when it comes down to it, (soccer is) an individual sport because it's your individual choices."
"Rowing is not about you as an individual athlete. It's about you as part of the team. I was not that athletic as a kid. I was not particularly gifted at running or swimming. There's a correlation between how hard you work, how much time you put in, and how fast you are. I know that how much time I put in training will make me a better rower."

Julie Ray
An injured back caused Ray to take one season off during high school, so she swam for the Piedmont High School swim team. But rowing is so time consuming that she wasn't able to play any other sports.
She saw her greatest improvement her sophomore year.
"My sophomore year I had the biggest improvement time-wise because I put the most time in," she said.
That's the same time she began the recruiting process. Rowers, like other athletes, try to get their information out to colleges, and college coaches have to sift through a ton of it.
"Cal reached out to me – one of the assistant coaches reached out to me early on in my junior year," Ray said.
She took unofficial visits to Cal, UCSB and M.I.T. She then took official visits to the first two, and after visiting UCSB, she decided Cal was her choice and made her commitment.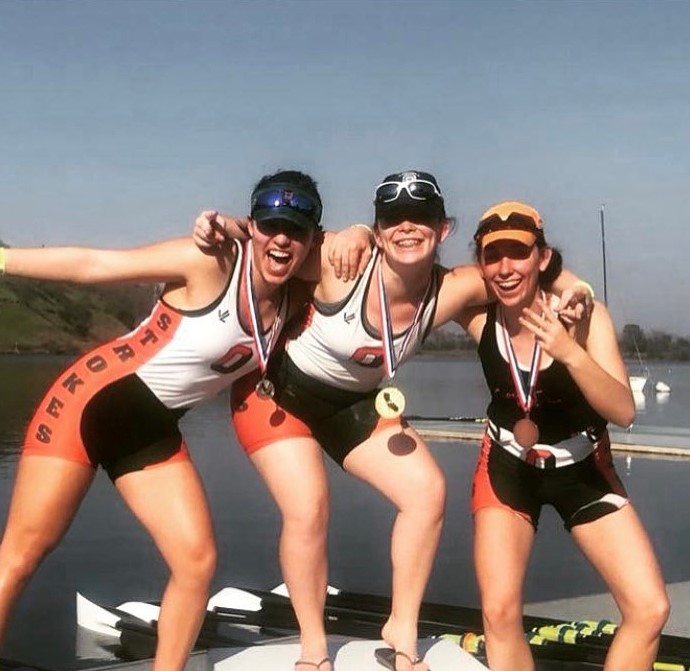 Ray plans to study cognitive science, a major that can lead in a lot of different directions.
"You take computer science classes, math classes," Ray said. "You also take psychology, sociology, other classes. You can have that as an undergrad and go to med school, you can have that as an undergrad and go to law school."
Ray participated on the mock trial team her first two years at Piedmont High, helping the team to a regional title. She also performed in a play as part of her advanced acting class, and in her final two years in high school, did graphic design and poster design for school-sponsored events including school plays.
In her spare time, she runs, and recently participated in a Rowers for Black Lives Matter fund-raiser, spending five hours on a rowing machine, biking, and running to raise pledged donations.