Raf Stankiewicz's original dream was to play Division 1 college soccer. That's normal, of course. High school athletes in all sports across the country always dream of continuing their careers at the highest level.
But Stankiewicz, when finally given a choice to pursue soccer at a Division 1 or a Division 3 school, ultimately took the latter. He will be playing at Pitzer College in Claremont when classes begin – hopefully in the fall.
"Unfortunately, I'm on the shorter side," said the 5-foot-8 Stankiewicz. "I was talking to some D1 schools and didn't consider D3 schools at first. Towards the end of my junior year, I thought maybe it would be good to have some backup options because I was getting light D1 interest."
So Stankiewicz emailed the coaches at Pitzer. This was near the end of the 2018-19 season, his junior season. He didn't hear back.
As the summer wound down, Stankiewicz was in the recruiting pool for Dartmouth College, but didn't make the cut. As school was getting underway in fall, 2019, he finally heard from the Pitzer coaches.
"I sent them a highlight video and lots of other stuff and they said they were interested in me," Stankiewicz said. "I had an hour-and-a-half call with all the coaches. Something really clicked. I realized that D3 was right for me and I had made a mistake before."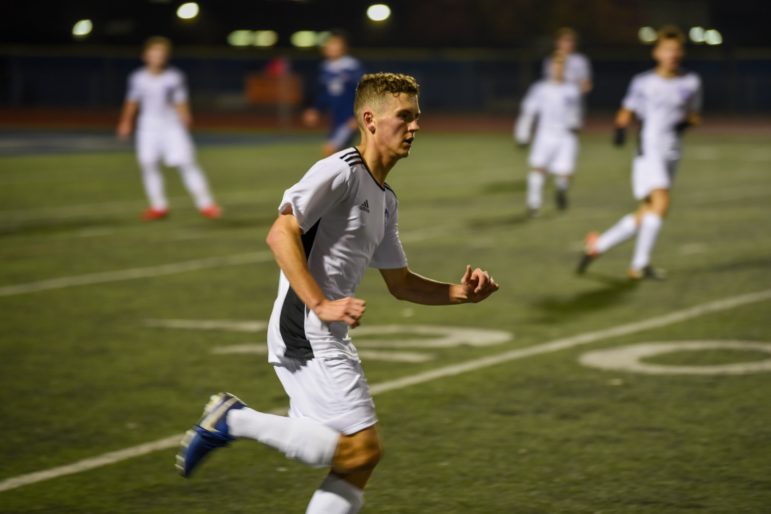 Then, UC Davis began sniffing around. Here was a possibility to play Division 1 soccer if Stankiewicz wanted to.
He thought about it and decided to stay with Pitzer. He saw Division 3 as the more attractive option. He would be a walk-on at Davis rather than on scholarship, and his prospects for playing time might not be as good.
And the time commitment at a Division 1 school is immense.
"I will play more organized soccer than I have in my life (at Pitzer)," Stankiewicz said. "I can study abroad. During the off-season you can work a job or pursue an internship. Division 1, people say it's like a full-time job. For me, if I feel balanced off the field I feel balanced on the field. I play better."
Pitzer is part of the prestigious Claremont Colleges, along with Claremont-McKenna, Harvey Mudd, Scripps and Pomona. They are located together in Southern California, and students can take classes at all of them, something Stankiewicz called "awesome."
He isn't sure what he is going to study.
"I want to do something related to the environment because I'm passionate about sustainability," Stankiewicz said. "Environmental analysis or environmental studies."
Stankiewicz was born in San Diego, then spent two years in New Jersey before moving to Piedmont when he was in seventh grade. He's the oldest of two, with younger brother Andre a sophomore on this past season's Highlanders varsity. The two have been playing highly-competitive soccer in the backyard during quarantine.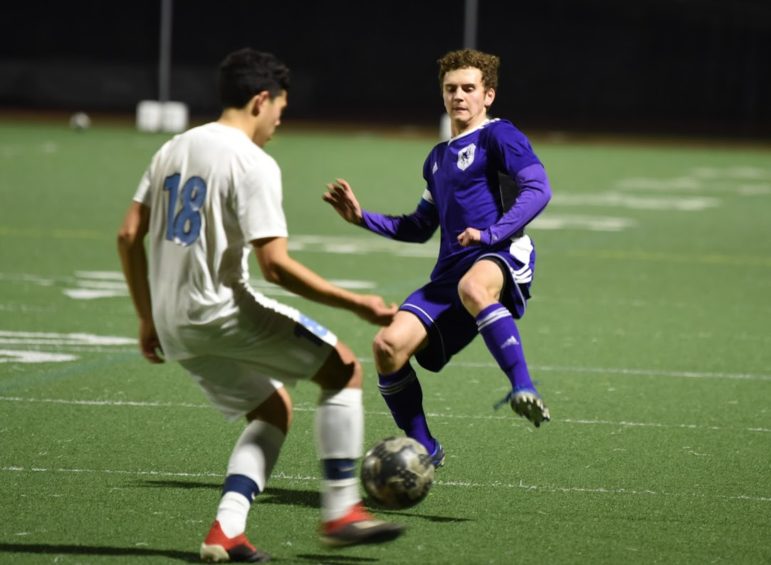 As Raf Stankiewicz prepares for the next level, he has been running himself "into the ground" to improve his endurance. He said speed and endurance have always been strengths for him on the pitch, but he knows he'll have to step up his game. He's also working on his soccer IQ.
"I definitely need to improve on that more," he said. "When you're playing high school soccer and club soccer you can get away with things. That's not going to cut it when you're playing against 22-year olds who are much bigger and faster and stronger than you. Knowing when to be creative and when to play it simple."
Just like knowing the right spot to land.
Photos by Todd Marshburn