You could argue that everything Ryan Price does is to try to make the future better. The 38-year old is coming off an abbreviated third season of coaching the boys lacrosse team at Piedmont High School. Due to Covid-19, the Highlanders weren't able to defend their 2019 North Coast Section Division 2 championship on the field, nor did they get a chance to show that the program can replace the loss of a great group of seniors without missing a beat.
That second item is the natural next step for Price, who understands the difference between putting together a good team and a dominant program. Price grew up in Littleton, Colorado, and played for Arapahoe High School-Centennial (Colo.). The Warriors have won three Colorado High School Activities Association titles, and have been ranked nationally.
Piedmont's 2020 team was off to a slow start, with a 1-4 record before the season was cut off by the pandemic. But the team learned some lessons.
"Just because we had success last year doesn't mean we're going to have success this year," Price said. "It takes a lot of work to get there. We lost a lot of leadership. A lot of the guys who had seen that success thought they would just jump back on the field and have success again."
However, the lost season might turn out to be productive for the Highlanders.
"I think the biggest positive we took away from it – this team is still really tight," Price said. "We've had a bunch of Zoom meetings. Everybody wants to get back on the field. So the team camaraderie has been extremely high."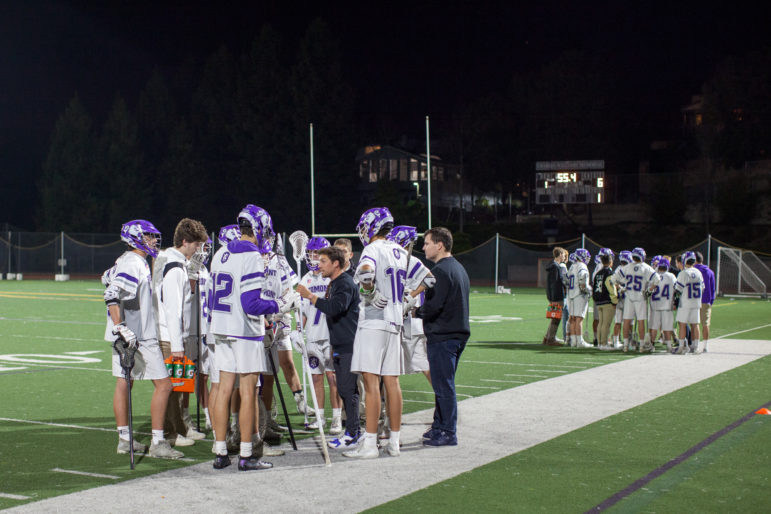 That same teamwork applies to Price's day job at Zoox, a Bay Area startup working to develop the hardware and software to create autonomous vehicles. Price is the production manager.
"I build the team that builds the hardware," Price said.
"It's very similar," he continued. "I'm in management so I have had different types of teams ranging from 16-60 people. Getting people to work together, getting people on the same page, getting them to work to overcome obstacles. A lot of similarities in the way you approach it."
"The biggest thing coaching has taught me in my actual job, there's nothing that's too big or too small. All the things that seem big at the time might not be later."

Ryan Price
Price grew up down the street from Arapahoe High School. His friend's dad was the lacrosse coach at the time, so he started the sport at a young age.
"He and I would play in the back yard," Price said of his friend. "His dad said, 'Here's a stick.'"
Price played many sports as a kid. Pee Wee football, baseball, soccer as well as racing BMX bikes. Camping and cub scouts were on the docket as well.
"I was a very active kid," Price said in a bit of an understatement.
By about fifth grade, he settled on football and lacrosse as his team sports. His dad, who had played a year of football at Kansas State, was his football coach. Ryan Price was an offensive lineman who played center and long snapper in high school.
In lacrosse, he was a defenseman for almost all of his career. He played in college at Colorado State, but wasn't necessarily thinking of coaching.
"I just kind of fell into it," Price said. "After CSU, I still wanted to be involved in the sport. I was looking in the classified ads at Colorado State. The YMCA in Longmont, Colorado needed a youth coordinator."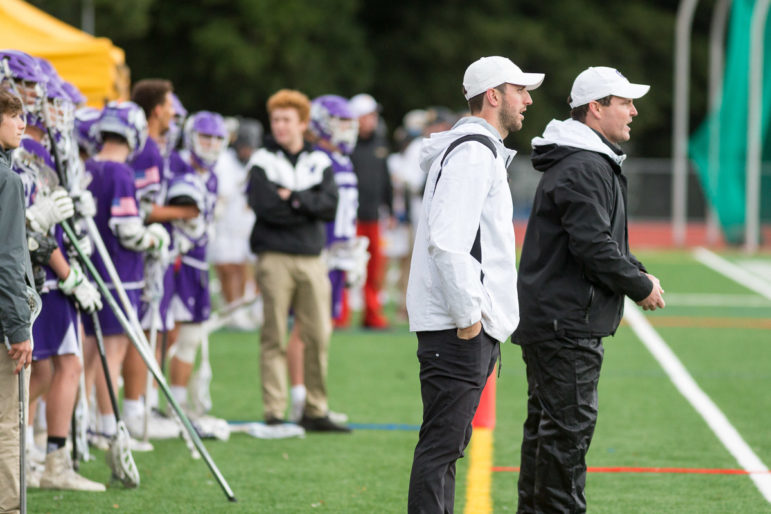 Not long after, he hooked up with the Pourdre School District in Fort Collins, which had a single lacrosse team for the four high schools in the district. Price came on as junior varsity coach. The varsity won the state title in 2007 while Price was there
Price moved to Denver and took a couple of years off of coaching, but then returned to his alma mater as defensive coordinator under Guy Cerasoli, who had been head coach when Price was a freshman at the school.
"I was already a decent coach, but that really helped me grow and learn how to handle team dynamics," Price said. "I learned a ton from Guy."
Price moved to the Bay Area in 2015 and took a coaching job at Bishop O'Dowd. After two years, he was going to take an assistant's job at San Ramon Valley (a school that has won four NCS Division 1 titles), but then the Piedmont head coaching job came open. Price wasn't sure – he knew there was talent at Piedmont and had coached many of the players on the club level. However, he felt a culture shift was needed.
Price decided to take the job, and he thinks the future looks bright – both on the field and in the car.