"My dear terrified graduates, you are about to enter the most uncertain and most thrilling part of your lives"

Lin-Manuel Miranda
In 2016, Lin-Manuel Miranda, of Hamilton fame, spoke at the graduation ceremony at the University of Pennsylvania, expressing the conflicting emotions the gowned graduates most likely felt. Only four years later, graduates are even more terrified. And the coronavirus crisis and the events of the last four days around the country makes 2016 look as uncertain as taxes.
Part of the paralyzing uncertainty for graduating high school seniors everywhere includes the on-again/off-again, hybrid-, virtual-, socially-distanced or non-existent graduation ceremony. Sure, these seniors will miss other important milestones. (My senior, Ceci, has shed tears over prom, senior ditch day, and grad night.) And of course there are other ceremonies for children and adolescents, significant coming-of-age ceremonies like bar and bat mitzvahs, Confirmation, and Quinceneras.
But I propose there is no more significant or singular moment when American children enter adulthood than the high school graduation ceremony.
Before that day, most kids in this country have led similar lives. They have gone to school five days a week for the last 12 years. They have learned about biology and the American Revolution, they have a basic understanding of algebra, marginal cafeteria food and the Great Gatsby. They have had summers to swim and bike and numb their minds on video games and social media.
My daughter would note that the graduates of Piedmont High School, like other small-town high schools, have had even more shared experiences than the typical high school senior. Her friends Nico, James and Campbell were in the same kindergarten class with the determined and patient Ms. Rachna. Many of the seniors were bused to Emeryville while Havens was rebuilt. Most of the seniors have been to an Acapella show, a bird-calling contest, or a pep rally wearing their class color, green. Most have spent significant time at Witter Field, maybe hundreds of hours practicing lacrosse or cheering on the Highlander teams. Which senior has not had an Icee and a sando from Mulberry's? Which senior has not spent a glorious sunny day laying on the cool green grass of Piedmont Park or captured a special moment (8th grade boat dance or the first day of school) in a photo in front of our iconic blue vase?
The graduation ceremony culminated this shared experience–for Piedmonters and graduates across the country–and marks the end of their real childhood.
The ceremonies are remarkably similar: students wear almost the exact cap and gown ensemble. They might be different in color, but same in design, making the grads look like a cross between a member of the church choir and an ancient fryer. No matter their grade point average or groups of friends, there is a sense of equality at the ceremony. Each student has completed a major life milestone and was recognized in front of their family, friends and whole community for that accomplishment. Amidst well wishes from the commencement speaker, there was a general giddy sense among the grads that they did it! Whether it was a slow social torture experiment or the glory days of athletic accomplishment, whether it was a grinding slog of AP classes or an unfolding of inner exploration, each and every student is happy to have completed it.
From that ceremony forward, the paths of young adults' lives scatter. They will move out of the home in which they grew up and move into the more complex, more independent tasks and challenges of "adulting." Those headed to college will have to manage their laundry and their french fry intake, they will decide whether to go to class and what time to come home from a party. They may rejoice in the escape from the helicopter parent's winds or the intensity of their tiger mother's attention. But many will feel adrift or lonely or even terrified. Some of us felt all of these. Many will not continue in formal education, entering the military, traveling, or joining the workforce. Of course college and employment and even feelings are more volatile and less certain than ever.
And that is the beauty and importance of the graduation ceremony. It doesn't really look ahead into the terrifying future. It acknowledges the accomplishments, the learning, and even the stupid teenage mistakes of the recent past. It honors the common coming-of-age experience that the graduates in attendance and graduates across our country have shared.
So I am most thankful for the partial, hybrid ceremony that Ceci and her classmates at Piedmont High School participated in. Graduating at Witter field in smaller groups of around 50 students took the dedication and perseverance of a small but mighty group of school administrators, parents and seniors. The graduates and their families are forever grateful to these community leaders for realizing the significance of walking across that field, decked out in purple cap and gowns, collectively and yet socially-distanced, celebrating and honoring each other and their shared experiences.
This has never been as urgent as in these uncertain times.
---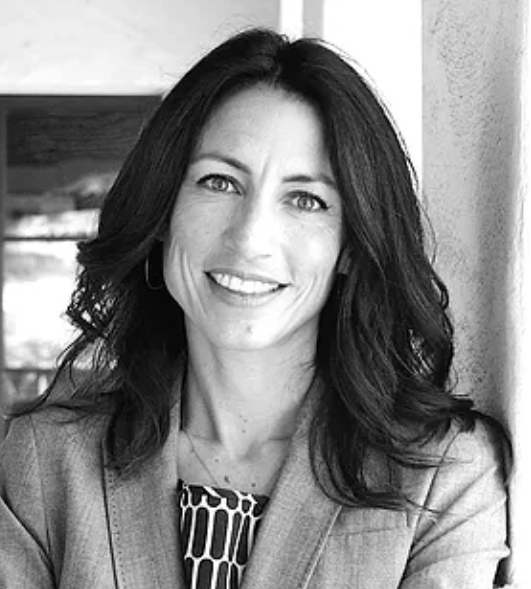 Shanti Brien is an educator, consultant, writer, and co-founder of Fogbreak Justice.