Eric Olson found himself at a crossroads. He had played a year in the Yankees organization as an infielder before being released. He made a brief attempt at independent ball. And then he was back in the Bay Area, where he had grown up in Piedmont before having a stellar two-sport career at Bishop O'Dowd High School.
"I had met my future wife when I was back in the Bay Area," Olson said. "When you're 23 years old, you either rise up quickly, or you cycle out fast. When you're 17 years old, you get some time."
Olson was 23 at the time.
Duane McNeil, then and still the head coach at College Prep in Oakland, offered Olson a job as an assistant coach.
"That really whet my appetite for coaching and trying to give back to the kids the things I have learned," Olson said. "It really wasn't something that I thought out. It was an opportunity that presented itself and a way to stay in the game that I loved. Then I realized I really enjoyed being around the kids and imparting some skill that I would develop and give the kids a chance for success."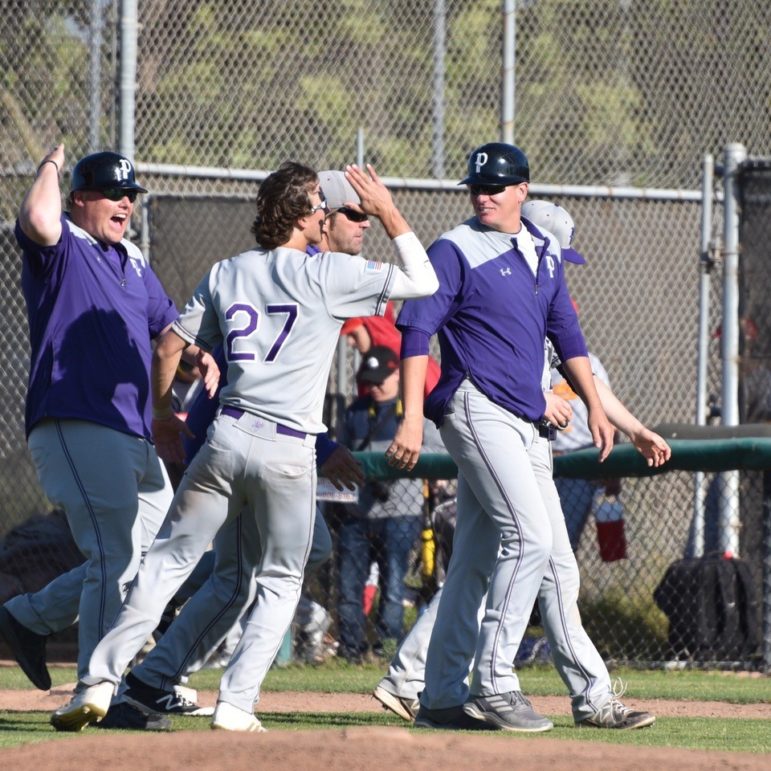 Olson began coaching both baseball and football. After moving back to Piedmont in 2011, he started as an assistant baseball and football coach at Piedmont High School, and became the head baseball coach a year after that.
His ties to the area are pretty impressive. The middle of three children, Olson was a two-year starter at quarterback for Bishop O'Dowd, one of the best football programs in the Bay Area outside of De La Salle. He played three years of baseball for the Dragons, another strong program – Olson's teammate Ryan Drese pitched six years in the majors for Cleveland, Texas, and Washington.
And Olson's younger brother Drew is in the Piedmont Sports Hall of Fame thanks to a career as a quarterback that took him from Piedmont High School to UCLA (where he set a single-season record for touchdown passes) and the Baltimore Ravens in the NFL .
Eric Olson followed his Bishop O'Dowd career by heading east to Boston College on a football scholarship. He arrived intending to play both football and baseball. In 1996, he got into two football games and completed his only pass.
Olson remembers the pass – it came against Navy. But he enjoyed his experience, getting to go to Notre Dame and Michigan – two of the most iconic football stadiums in America.
After his sophomore year, he decided to focus on baseball when football coach Dan Henning was fired and his replacement Tom O'Brien didn't want players to play two sports.
"He gave me an ultimatum, and I was ascending in baseball and a backup in football," Olson said, explaining the decision.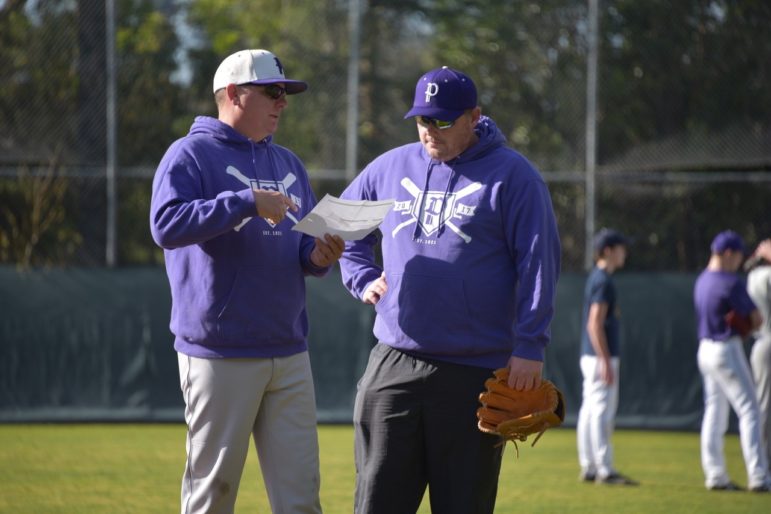 Olson hit 24 home runs in his years with the Eagles, good enough to get drafted by the Yankees. But as you go up every level in all sports – high school to college, college to professional – it is the most Darwinian of weeding-out processes. Olson played 20 games for Greensboro in the South Atlantic League, hitting just .143 in 77 plate appearances. He struck out 29 times.
"Found out pretty quick that the game was fast at that level," Olson said. "Didn't have much success. Had a great time down there but found out that baseball is hard."
"I had great success in high school and college to get where I got. You face the crossroads of your athletic fate. Do you want to put in the work to get over that hump? Or develop yourself mentally or get in the weight room? I learned a lot that summer. Went home humbled for sure. I was like, 'Man, can I do this?'"
Although he may not have known it at that exact moment, it turned out to be great training for his future career as a coach.
"That was a real lesson that I still think about to this day coaching when I have kids who are struggling," he said. "'I've been there. These are tools we can use to help get you out of this downward spiral. Those are lessons that I learned.'"
Olson's wife Nadja works, which allows him to stay at home with their three kids – daughter Sydney, and twin sons Blake and Lucas. He dropped football a few years back, needing more time with the family. But baseball has been a real success story – the Highlanders have made two North Coast Section finals since Olson took over – losing heartbreaking one-run championship games in 2013 and 2018.
"Those were amazing experiences," Olson said. "We didn't win them, but just amazing teams and groups of players that I think about a lot. I don't think about the outcome, I think about how amazing it was to get there."
He added, "All the kids that have come through the program. Really, we're doing it for them."