Howard Oliver likes to say that you can learn a lot about someone on a golf course.
"People cheat," Oliver said, with a little laugh. "If we go out and we're negotiating a deal, and you say you shot a 55. I may still do business with you, but I know who you are now. Its four and a half, five hours. It's hard to BS somebody that long."
Oliver is now the boys and girls golf coach at Piedmont High School. It's looking like golf will be a sport that kids can play in the fall, so if all goes according to plan, Oliver will start his fourth year with the Highlanders golf teams.
He loves working with the kids. And given how he got into the game, that makes sense. It's a way to pay it forward for the 38-year old.
Oliver grew up in Oakland, and is African-American.
"I'm an Oakland guy through and through," he said. "Family came to northern California and east Oakland around WWII."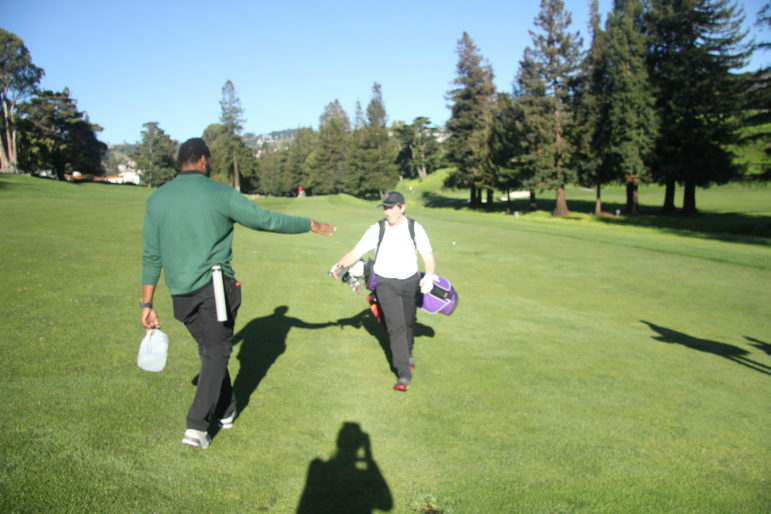 Like a lot of kids, Oliver tried basketball and baseball, but they weren't capturing his heart. He joked that he was a "two-minute" player in CYO basketball – the kid who played the minimum two minutes before heading back to the bench.
"One day at practice, coach called out a play named for a kid," Oliver said. "He said, 'When I call out Blandon, give the ball to Blandon and everybody else get out of the way.'"
Oliver realized there would never be a play called "Howard."
"That's when I quit basketball," he said.
But at 7 years old, he started playing golf. Oliver said there are programs for youth golfers, but often the kids don't know when and where to go. He was lucky.
"It's still one of those obscure sports where you don't just walk onto a course," he said. "At every municipal or city run golf course there's usually a junior program from (ages) 7-17. But what kid is going to wander onto a golf course at the right time on the right day."
Oliver's golf career crossed paths with interesting people. James Hahn, who starred at Alameda High and Cal and is now a PGA Tour player, is a contemporary. Legendary boys basketball coach Frank LaPorte was also the golf coach at St. Joseph Notre Dame High School, where Oliver was an honor student.
Oliver said Hahn's parents owned the driving range where Oliver practiced.
Oliver originally went to San Jose State, but transferred to Cal State East Bay after his sophomore year where Alan Sue was starting a golf team at the NAIA level from scratch. Oliver played on those early teams, which ended up earning national rankings.
Oliver moved to Arizona and worked to make it as a professional.
"(Then I wanted to) become an athlete. I trained, I competed, I caddied. Anything to get me into the tournament. That's when I learned the true essence of the game. How to teach it, how to play. That was my masters (degree)."

Howard Oliver
All that teaching didn't necessarily make Oliver think that he was going to be a high school golf coach. But after moving back to the Bay Area and starting a business, Oliver was "invited" to get into coaching by Gene Bakkum.
"Gene is a very understated but phenomenal coach," Oliver said. "He coached at Cal when James (Hahn) was there. He has become a mentor and friend of mine. It's all because of him that I'm at Piedmont."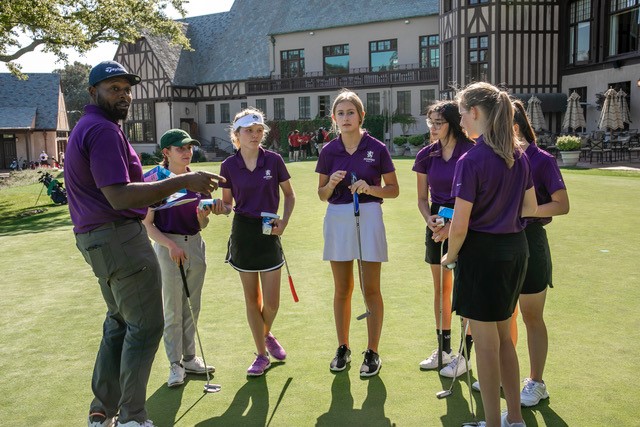 "He's attempting to change my whole life. He said, 'I've got a kid that I'm coaching, he's at Piedmont, they're in jeopardy of losing their program.' I said, 'We can't have that.' He said, 'Exactly, that's why you're going to go over there and coach them.' I said, 'What?'"
Oliver said he loves it. He mentioned the Potter-Lambert and Wilson families as making him feel particularly welcome. And he has no plans to leave.
"It's one of the best things I've ever done," Oliver said. "As long as I can, I will."