Ask Liz Korn what drew her to Brandeis University in Waltham, Mass., and you get a seasonal answer.
"I kind of liked the fact that on the East Coast for track and field you have an indoor and outdoor season," Korn said. "You don't get to do that in California because there is no snow. It's a chance to do some other events."
Korn has already done several events. While at Piedmont High School, she has sprinted, hurdled, and jumped, becoming a dual meet scoring machine for the Highlanders. She is best in the 100-meter hurdles, where she made the North Coast Section Meet of Champions in 2019, finishing fourth in her heat in 16.76 seconds after taking fourth overall at the NCS Bayshore Championships in 16.53.
Given her versatility, Korn would seem a candidate for multi-events such as the heptathlon. She said she has never tried one.
"I haven't thought about it too much," Korn said. "Our coaches haven't contacted us yet about what we would do."
Korn grew up in Piedmont, and has a younger sister who also competes in track. She played soccer growing up, but tried track in eighth grade and made the switch.
"My friend just wanted me to join," she said. "I decided to try it out. I felt I always wanted to try track. I liked sprinting."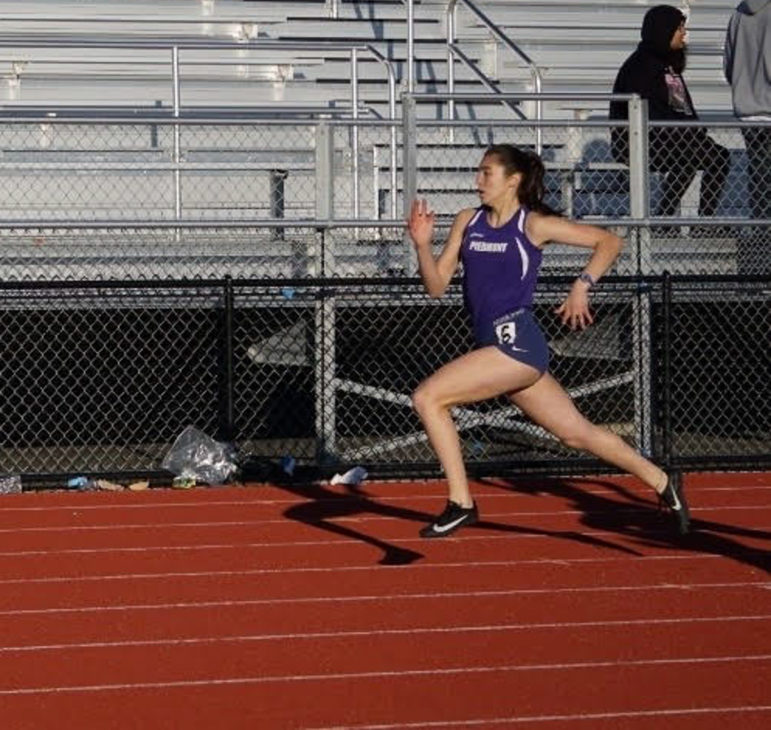 She wasn't a hurdler at first. Korn suffered a back injury her freshman season and missed a large chunk of time. As a sophomore, she added the long jump and extra sprints.
"My coach would be like, 'Hey, can you run this,' and I said sure," Korn said.
It was as a junior that Korn picked up the hurdles. At first, she didn't want to run them.
"I was extremely scared," she said. "I hated it. I did not want to do hurdles. I think it was the fear of not being able to go over."
Her confidence improved, however, and she became proficient quickly. In the West Alameda County Conference meet, Korn finished second in 17.92.
Korn said the addition of assistant coach Joy Upshaw, a former Cal assistant coach and the daughter of Piedmont High School legend Monte Upshaw, led to a huge improvement in her trail leg technique. Korn also started competing for a club team, which further improved her mechanics.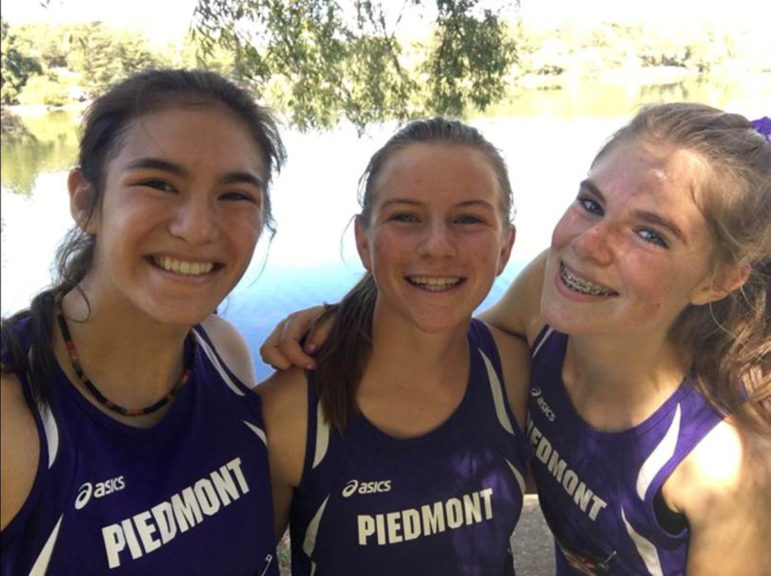 Korn plans to major in Pre-Med at Brandeis, with the intention of becoming a doctor. She said that her interest in health care developed recently.
"Before I really wanted to be a baker," Korn said. "I just decided I wanted to be a doctor. I love anatomy. It was my favorite class at Piedmont. It just fits for me. I love helping people."
Korn said she got to meet her future teammates and many of them are Pre-Med majors. Plus, Brandeis is close to Boston, so there are multiple residency opportunities in the area.