It's a long way from Long Island to Piedmont. Jim Landes, coach of the boys and girls tennis teams at Piedmont High School, has traveled the path well and, at 66, is still going strong.
Landes grew up playing the sport – both his parents played and belonged to a local club. By age 12, he was playing in tournaments on the East Coast and eventually played in national tournaments. He was ranked, and headed out to UCLA to play tennis in a program that produced Jimmy Connors and Arthur Ashe.
"Connors played only one year and he was gone when I got there," Landes said. "He was two years older than me. I knew him as a junior."
Landes transferred back east to finish his economics degree at Columbia University. He then earned an MBA from New York University. He played in the satellite circuit for a while – a level of professional tennis below the ATP.  He settled down, got married, had a family. And then, in 1992, his wife got a job teaching at the University of San Francisco. Landes was headed back out west.
"I went into the restaurant business for 13 years ," he said. "I had five restaurants at one point. I eventually sold out to my partners and did some other things for a while."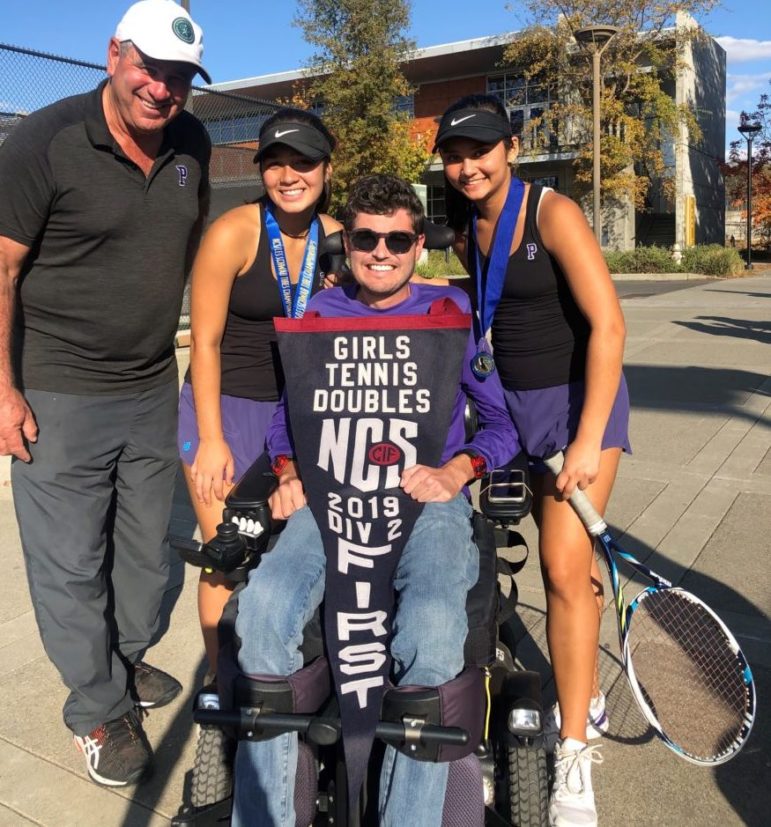 Through it all, Landes had been running tennis clinics and doing individual lessons. But he had never really thought of coaching a team. Until long-time PHS coach Neil Rothenberg asked him a question.
Landes and Rothenberg first met when Landes came to California to play in a youth tournament. Rothenberg worked in a tennis shop. Landes was playing at the Berkeley Tennis Club and …
"Eventually Neil asked me if I knew anybody who wanted to coach JV at Piedmont," Landes said. "I said, 'I will.'"
Rothenberg was coaching varsity, in the midst of a career that landed him in the Piedmont Sports Hall of Fame. Over 15 years, his teams won over 500 matches. The boys team won 11 consecutive league titles, losing just one league match over that period. The girls won 13 consecutive league crowns, never losing a league match. The boys and girls teams won three North Coast Section championships apiece.
When Rothenberg retired in 2015, Landes stepped up and took over the varsity teams. And he kept the success coming. The girls have won two more NCS championships (completing a run of five consecutive Division 2 titles), as have the boys.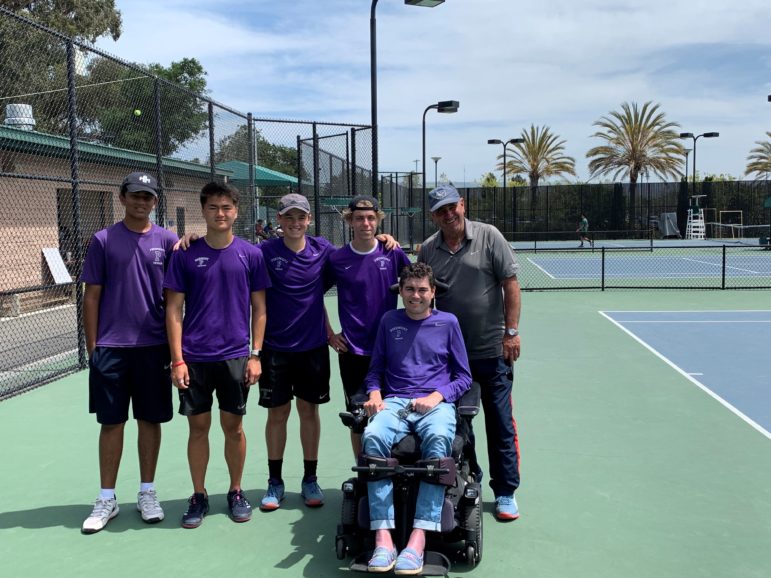 "It has been a lot of fun," Landes said. "I really enjoy it. I enjoy working with the kids. Watching them grow up.
"This was the first time I coached a team when I started in Piedmont. I hadn't thought about coaching a team. My first couple of years as JV coach, it was a lot of fun. It was a great way to break into it. Not quite as competitive as the varsity. It was great."
Coaching a high school tennis team can present problems that other high school coaches don't have to worry about. Such as players having a personal coach and not wanting to send conflicting instructions.
"That's very true," Landes said. "Particularly among the higher-level players, who have their own coaches or go to their own clinics. I'm sensitive to the fact if they're being told one thing by a coach, I may tell them one thing but you don't have to do it. I just want them to know what I think. I don't want to confuse them and I don't want to override the situation."
"When I went to UCLA, the coach there told me things in contradiction to what I was taught."
Landes said one of the advantages to coaching at Piedmont is that almost all of the players have been playing for several years and have already gotten a lot of coaching, whether privately or at clinics.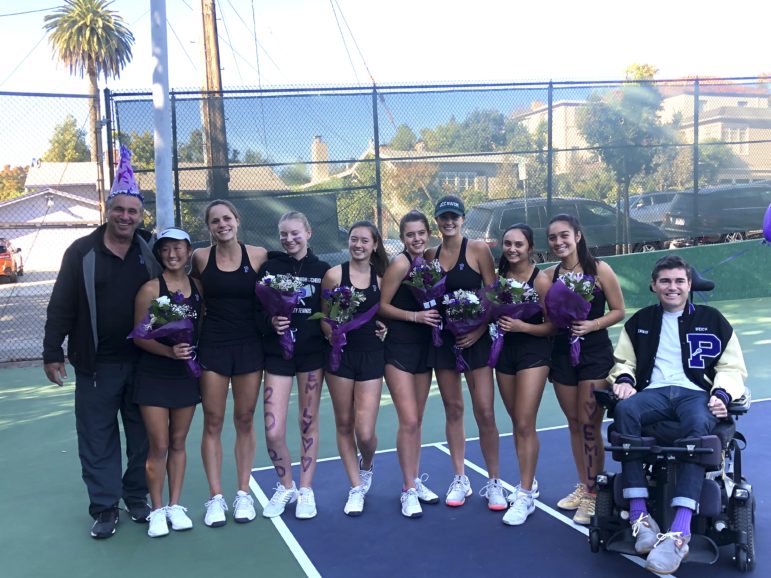 "On the varsity, we do gear our training more towards maybe tactical situations," Landes said. "What kind of shot to use in this situation. How to exploit an opponent's weak side. Whereas the players at the bottom we worry about how not to fall apart on the serve or how to move into position. Yes. you have to tailor your training, but it's not a sharp difference. Everybody that is on the varsity has played a fair number of their own matches and tournaments."
Landes lives in Oakland with his second wife. His four children are all grown. Two live in France, and he enjoys traveling there as well as travel in general. He also enjoys playing tennis at the Berkeley Tennis Club.
Tennis is his life.