Gene Denard recalls his first coaching opportunity well.
"Do you remember 'The Bad News Bears?'" he asked. "I had a Tanner, I had a Kelly Leak. Engleberg. That was us.
"Nobody expected us to win one game. That 12-game season, we won eight games. We knocked off a couple of the top-tier teams. After that season, they just kept calling me so I kept at it."
Denard has coached baseball, softball, and football over the years, at the youth and high school levels. He is currently the softball coach at Piedmont High School – his second season with the Highlanders was cut short this spring thanks to the COVID-19 pandemic.
Denard grew up and still lives in Oakland. He was a two-sport star at Fremont, playing football and baseball. He had played basketball as well through middle school, but ran into a road block with that sport.
"When you get to high school and everybody is flying above you, you give it up," he said.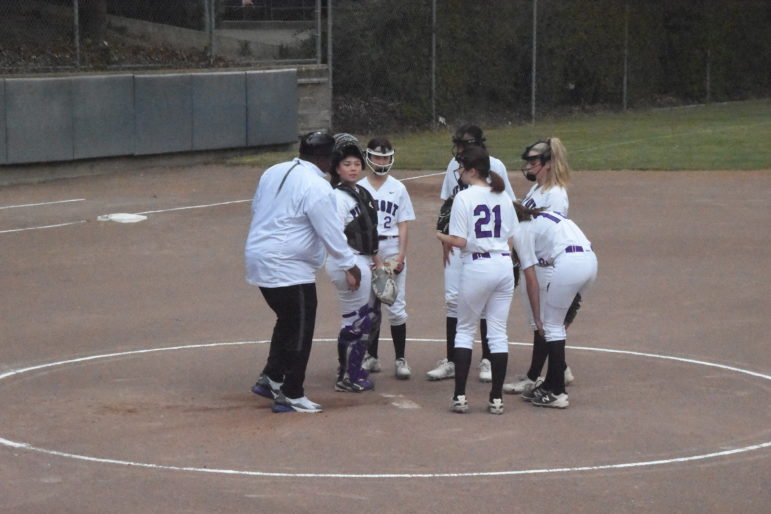 Baseball was Denard's first organized sport. He said he struggled at first as a 7-year old, getting placed out in right field most of the time. But he began to progress the next year. By the time he got to Fremont, he was mostly an infielder, although he caught some and play a little outfield as well. And he threw a no-hitter against Oakland Tech as a junior.
In football, he was a running back/quarterback/defensive back. He earned all-Oakland Athletic League in both sports.
He spent a semester at Grambling State University, but never played either sport there. He did get to work a little bit with the legendary football coach Eddie Robinson, and thought he might play baseball. But the Pittsburgh Pirates called with a free agent offer, and Denard decided to go pro.
He spent a couple of seasons in the minors before coming home to Oakland. To that point, he hadn't thought about coaching. But one of his old coaches hooked him up with his "Bears." And he hasn't stopped since.
Denard spent 10 years coaching baseball at Oakland Tech. He later coached football and baseball at his alma mater, leading his final football team in 2008 to the Silver Bowl, where the Tigers lost to Castlemont. That team finished 9-3. Denard spent six seasons coaching softball at St. Mary's, where he got to coach his daughter. Then, he took the Piedmont job.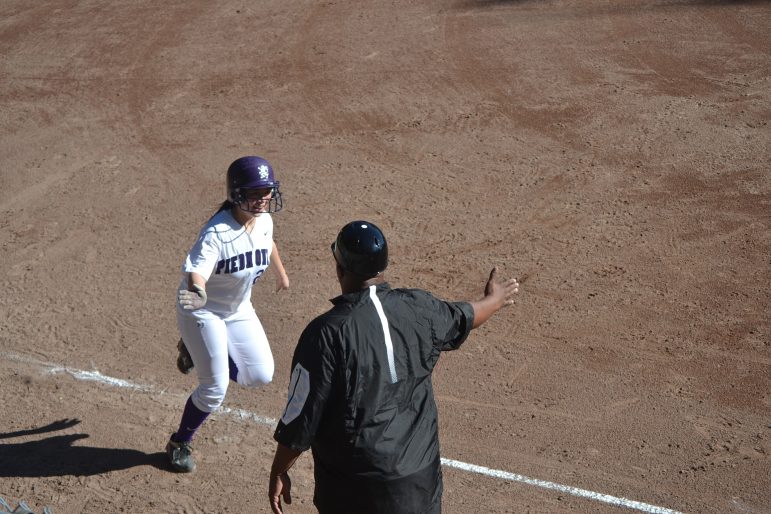 He has a fascinating answer to the question of whether there is a difference between coaching boys and girls.
"The difference is the girls are more competitive," he said. "If you have a team of 15 boys, eight out of that 15 are going to be your bulldogs. If you have a team of 15 on the girls, 10 of the 15 are going to be the bulldogs. And the other five are puppies itching to get to the bulldog status."
During the day, Denard works as a youth counselor. His three children are all grown now, so he and his wife are empty-nesters in the Town.
"I'm like the A's," he said. "I'm rooted in Oakland.
"I like to travel. Listen to jazz and R&B music. I'm a normal guy. Everything that normal people like, I like."