Come on, folks — put some dandy in your Yankee Doodle by spiffing up your home, yard or car with red, white and blue.
This 4th of July the City will be "Celebrating in Place" and encouraging residents to show their spirit by decorating their front yard and/or cars this year in the theme Celebrating in Place.
NOTE: Decorate your own yard, not neighborhoods.

The 4th of July Parade Committee will tour the city on FRIDAY, JULY 3 starting at 4 p.m.
Awards for Front Yard or Car Decorations will be given in the following categories:

Best Entry (Highland Cup)
Most Patriotic (Highland Saucer)
Best QuaranTeam (Highland Spoon)
Best Car-in-Place
Mayor's Award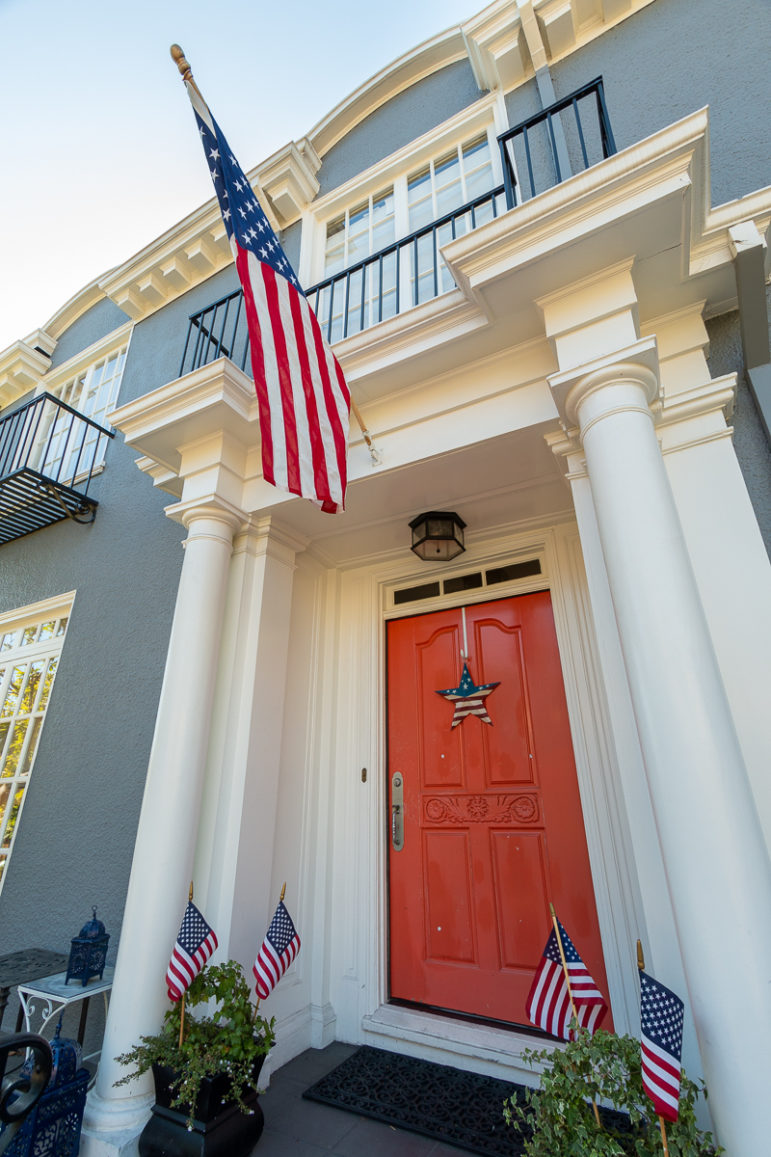 How to Enter:
Send the following information to: Carla Betts | 175 Indian Road, Piedmont, CA 94610 or email it to: carlabetts@hotmail.com. All entries are due by Thursday, July 2 at 5:00 pm.
Name
Contact Name
Address
Cell Phone
Email
Yard or car description
Please remember: No block parties
4th of July block parties, although a Piedmont tradition, will not be permitted this year due to the Alameda County Health Officer's Shelter in Place orders, which prohibit public or private gathering of individuals who are not members of the same household or social bubble.
The City will not issue any street closure permits for 4th of July activities, and residents must not block their own street for festivities of any kind.
Photos by Julie Reichle