With restaurants still shuttered, the desire to take a break from the kitchen and enjoy a much-loved dish inspires many people to jump online for takeout in order to land breakfast, lunch or dinner on the table. Sometimes it's as much about helping our favorite spot survive the economic slowdown of shutdown — knowing we want them open for business when shelter-in-place ends.
With that in mind, we started this series of articles about local restaurants in search of an answer to this question: What are we eating now?
This week's "visit" features the nostalgic favorite, Fentons Creamery, where we learned people are returning to order up and take out longstanding favorites. "Our best-sellers are the Crab Salad Sandwich and our world famous Black &Tan [sundae]," said General Manager Jarrod Rodgers.
Half a crab sandwich with a cup of soup
The Fentons' classic creamy Alaskan snow crab sandwich served on crisply toasted bread may come at a price ($20.25 or $17.40 for a half-sandwich with a dinner salad or soup), but customers are not deterred. Likewise they love their classic B&T sundae featuring toasted almond and vanilla ice cream layered with rich caramel and chocolate fudge and topped with almonds and whipped cream ($15.25).
Rodgers said orders for hand-packed half-gallons of ice cream ($14.95) and Fentons fudge and caramel sauces ($10.95) are also moving swiftly. Inside the shop, Rodgers said employees are putting safety first in everything they do.
Hand-packed ice cream to carry out has been a big seller.
Owner Scott Whidden in an email on Sunday, May 17, did not deny the economic impact of the shutdown on Fentons' locations in Oakland and Vacaville. He praised the local community's "huge support considering all the concerns and issues with coming outside." Walk-up, take-out, curb-side and delivery orders have brought sales in Oakland rebounding from March's 85-percent drop-off up to 50 percent.
Asked about plans for reopening when restrictions ease, Rodgers was enthusiastic but also emphasized caution. "Safety, safety, safety, will be our number one priority when we do get the ok to reopen. We are in the process of putting in safety protocols so we are ready to hit the ground running when we are able to serve our amazing customers table-side again."
Whidden said a safe and healthy return to a "new normal" will include "people of all kinds [interacting and] enjoying the company of each other with a sweet treat."
Until that time, it's bring-it-home crab salad, tuna melt, grilled chicken and other sandwiches. Or bacon, cheese, avocado and beef burgers with curly fries or onion rings; plus salads, sodas, and of course, ice cream floats, banana splits, create your own sundaes and the ever popular Black & Tan. To avoid undo melting, we recommend disregarding conventional advice about the order of mealtime operations — go ahead and enjoy your Fentons' dessert before your main course.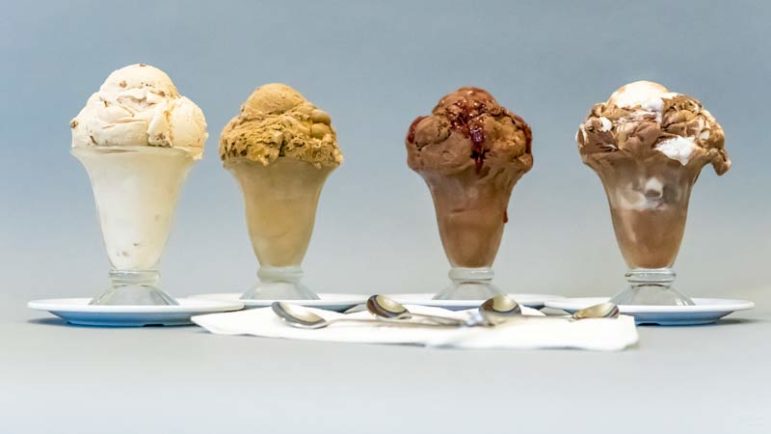 For information and to order, visit fentonscreamery.com
Fentons Creamery & Restaurant
4226 Piedmont Avenue
Oakland, CA 94611
Phone: (510) 658-7000
If there's a local food purveyor you'd like to see featured, send your suggestion to news@piedmontexedra.com.