Navigating business operations during Covid-19 stay-home orders is not without difficulties for the 47-year-old independent bookstore, but the desire to read while stuck at home keeps Walden Pond's customers coming around.
Curatolo says Walden Pond's recent phone orders show that cookbooks and books about baking or culinary arts are popular. Dystopian novels and post-apocalyptic fiction are in high demand. All new and old literature having to do with how societies deal with and recover from mass illness or pandemics are moving swiftly.
Station Eleven by Emily Mandell, a 2014 novel about a troupe of artists who survive a flu pandemic but are plagued by internal cult-like forces and Albert Camus' 1947 classic, The Plague, are representative of the kinds of books experiencing an uptick in orders.
Newer titles and recent bestsellers include Glennon Doyle's Untamed, a memoir about the writer's life-altering choices and self-discovery during a journey to reach female empowerment; How Much of These Hills is Gold, a stunning debut novel by C Pam Zhang notable for its arresting narrative setting in a reimagined American West; and Alison Roman's more-than-a-cookbook, Dining In, blending the author's signature, spicy opinions and commentary with 125 simple-to-make recipes.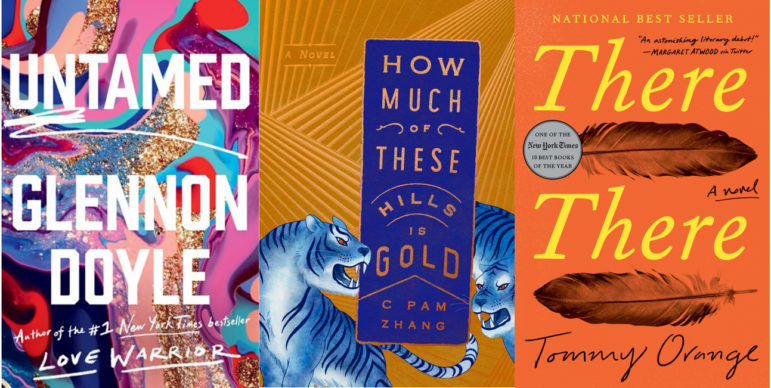 Curatolo says local authors, such as Tommy Orange, whose There, There casts characters from twelve Native American communities against a familiar backdrop of Oakland are staff favorites. Jenny Odell, a Bay Area writer and regular patron of Walden Pond mentions the shop in her latest book, How to Do Nothing, and in a Paris Review article. Curatolo says the Walden Pond mentions were "very proud moments for us." She suggests Odell's book is especially popular during the shelter-in-place mandate because people seek recourse from pressure to be or appear productive or make the time "meaningful."
Far more than a self-help book, How to Do Nothing delivers an inspired mandate for new perspectives and a return to appreciating the physical world outside of our current, high-tech, social media-obsessed lifestyles.
Curatolo's father, founder Marshall Curatolo, established the bookstore in 1973. She and her brother, Paul Curatolo, continue to run the family-owned bookstore in Oakland's Grand Lake neighborhood.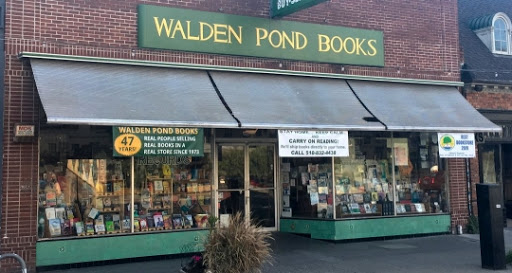 Cassandra Curatolo says strong online sales and a GoFundMe campaign that raised over $100,000 for the 47-year-old independent bookstore indicate the community's generosity and support. The funds provided a critical safety net to pay bills and provide emergency relief for staff during the first weeks of the coronavirus lockdown.
"It is really what is going to see us through this," she wrote in an email responding to questions about the store's survival. "Right now, the future is still a little uncertain. But we are very much looking forward to having our staff behind the counter and reopening doors for normal business when it's safe."
Curatolo says the store is constantly adapting to the latest rules about how to conduct business. Phone orders are taken from 10 a.m. to 5 p.m. at 510-832-4438; updates about curbside pickup and other possible options (see Newsom's new social distance orders issued May 8) can be found on the website.
"We sell new and used books, antiquarian books, gifts, stationary and records," Curatolo adds, reminding readers that gifts and collectables make fine gifts for upcoming holidays and celebrations.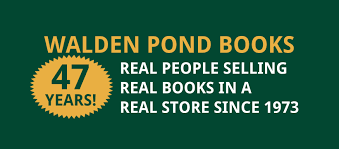 ---
SEE RELATED