Over the next two weeks, Sadie Tschider, like many juniors at Piedmont High School, will be taking a series of Advanced Placement tests. The AP tests taken during the junior year are very important in the college application process.
This year, Tschider noted, they are also the only real score an applicant can show a prospective college – with grades having switched to pass-fail for the time being.
Studying for those tests is one of several things Tschider is doing during the COVID-19 lockdown. The star passer for the Piedmont lacrosse team has been working on her skills when she can, heading out to Walnut Creek to get field work in. Not only did the Highlanders' season get canceled after five matches, but her summer club team has shut down as well.
Tschider also organized speeches for the Highlanders' Zoom call, which stood in for the standard postseason banquet. The juniors went around delivering cupcakes to the seniors.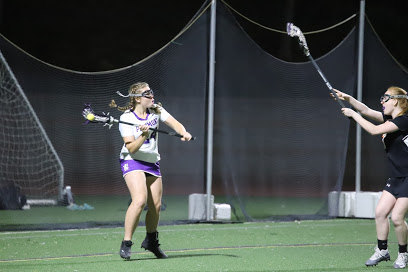 "It was honestly pretty sweet," the ever-positive Tschider said.
Tschider is also in the theater program at PHS. The annual show ran shortly before school shut down. Students are putting together little video sketches for each other, acting out scenes and the like.
"We've been doing quite a bit," she said, explaining that there is a PHS quarantine hub. "People put up whatever they can do creatively. People are putting baked goods on there, doing songs. A couple of my friends did some virtual skits that we filmed and put on. I did two of those."
"This is a great time to be doing art so we're doing that as much as possible."
The lacrosse season ended quickly, with the final practice coming on a Thursday. Tschider missed it.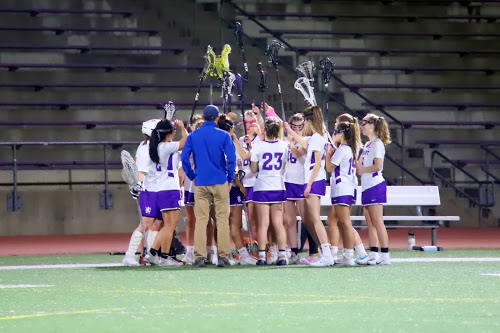 "I was down with a pretty nasty cold when we got canceled," she said. "I ended up not being able to go to the last practice that we had. I had assumed I'd be able to go down there that weekend. I think we were all under the impression that we'd have a lot canceled but that we would be able to make it up. I think we thought we'd be canceled for a month.
"I think it was me being my classic optimistic self."
Tschider said keeping busy is important to her.
"I think the hardest thing for me is I'm a very extroverted person," she said. "I get my energy from being around people."
School has been "OK," according to Tschider. She said the teachers are doing a great job.
"The biggest takeaway from this is we really need to value our teachers more," she said. "Classroom and in-person learning is so much more valuable than doing it on a computer. It makes me miss school and makes me miss being able to see my teachers."