Maddie Meadows was thinking big for her senior year. She had transferred to Piedmont from St. Mary's, and was a key player on the basketball team that went 21-7 and made the North Coast Section Division 4 playoffs.
But Meadows had even bigger athletic plans – she also returned to softball, a sport she hadn't played for a few years. The spring season was a chance to play a sport she loves one more time before heading off to college to play basketball.
We all know the story – softball, like all high school sports in California, was shut down in March. Meadows had been playing the outfield but her coaches were talking about moving her to first base. That never happened.
"My main sport is basketball," Meadows said. "Softball, I actually did play for three years when I was younger. My senior year, I wanted to have a lot of fun. 'Let's play softball, I haven't played in a while!'
"We have a softball group chat. I love those girls. We're all sad."
Like it did for many athletes, the shut down of sports came about quickly for Meadows.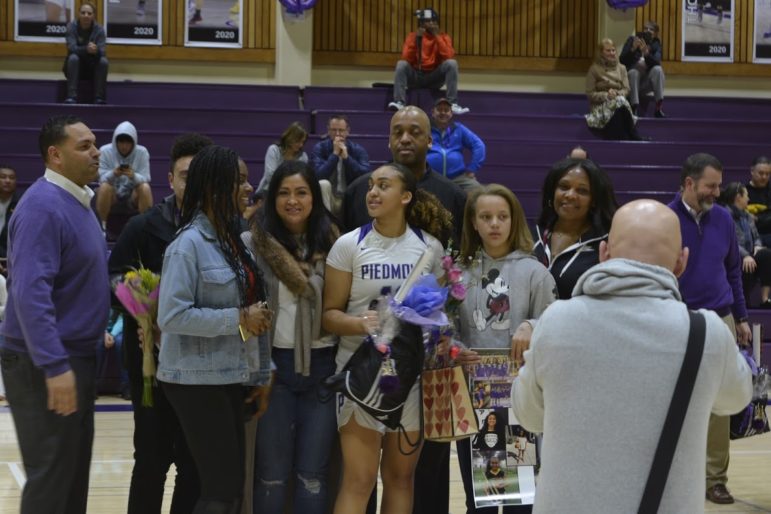 "What really hit me was when the school teams shut down and we couldn't play anymore," Meadows said. "But when the NBA said there wouldn't be any games, that's when I realized it was serious."
NBA player Rudy Gobert tested positive for the COVID-19 virus on March 11, which caused an immediate suspension of the NBA season. Soon, other professional sports followed.
Meadows has a good perspective on losing out on a chance to play sports while also understanding the magnitude of the situation.
"It was definitely difficult to hear we couldn't play and our seasons are going to be over and were not going to be able to watch sports," she said. "At the end of the day, we're all going through it. It's not just me, it's not just my teammates, it's everybody all over the world.
"I'm just trying to stay positive about it."
Meadows will be deciding where to go to college in the next couple of weeks. She was a versatile player for the Highlanders basketball team, able to post up down low and get physical, shoot from outside, and run the court.
Recruiting has also changed during the pandemic.
"I can't go on any visits," Meadows said. "I can't see all the players or see the coaches in person. It's defintitely harder on the recruits to make the deicions."
Meadows would like to find the right fit academically as well as a place to continue her basketball career. She has a full checklist.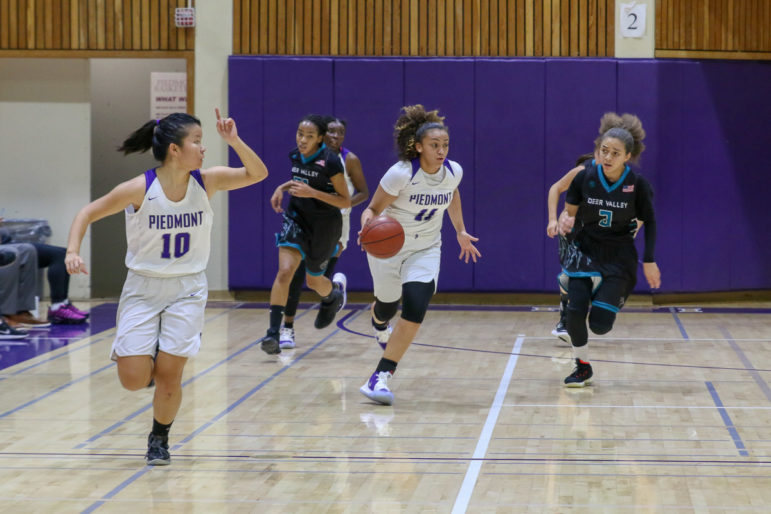 "I definitely love a school that has my major," she said. "Journalism and Integrated Media. One of my dreams is to be a broadcast journalist. Also, I'm very into hair products. Going into business would be great because I want to start a hair business."
"I really like diversity. I would like to make relationships with people of all kinds of colors and races. I really like genuine people and welcoming. And the sports aspect, I want to have a really good coach that believes in me and a school that wants me there. Playing time is important as well."
Meantime, Meadows is hoping, like most of us, that the pandemic will pass soon.
"I never would have imagined my senior year ending up like this," she said. "Hopefully, we will end up back to school at the beginning of the fall but I really don't know what's going to happen."
Photos by Devon O'Shaugnessy