COVID-19 has claimed the lives of more than 2,500 Californians, a tragic toll that could have been far greater if not for the hundreds of thousands of women and men who put their own safety, and the safety of their families, on the line to care for those afflicted with this new virus.
Now, the more than 400 hospitals in California – the places where these heroes come to work every day – are facing another form of crisis.
To ready these facilities for what early models suggested would be an unprecedented surge of millions of COVID-19 positive patients, California's hospital leaders, in partnership with Gov. Gavin Newsom, acted quickly.
Hospital leaders immediately suspended all surgeries and procedures that were not urgent; began buying as much personal protective equipment, such as N95 respirators, as possible, and converted massive amounts of physical space to prepare for the unimaginable.
Now, as the crisis seems to stall, and our state and nation begin to plan for a return from the devastation that COVID-19 has wrought, hospitals face a second crisis: a deep financial abyss from which it will be difficult to climb out.
If action is not taken, this crisis will mean thousands of strong, middle-class jobs lost in California, a health care system that simply will not be able to care for people in the same way as before, and hospitals that will struggle to find ways to help the most vulnerable Californians – such as those facing homelessness or behavioral health challenges.
Put another way, the health care safety net that continues to be there when California needs it most is fraying, and quickly. If hospitals don't get the support they need now, health care as we know it in our state could change for the worse for years to come.
Congress must do its part and redirect funds from the CARES Act and any additional relief packages specifically to hospitals and health care systems – organizations that have been slammed by massive revenue losses at a time when they continue to prepare for a COVID resurgence and provide care to all in need now.
The state too must provide relief – in this budget year, a $1 billion lifeline, with additional support in the coming year. And it's absolutely imperative that health insurance companies – with significant stockpiles of premium revenues that come from reduced claims over the past three months – step up now to inject much-needed resources to a system that is running on fumes.
Right now, in California, we shouldn't be talking about hospital layoffs, furloughs or service cutbacks at institutions that are relied on by millions facing hardship yet still in need of health care.
But the sad truth is that this is what hospital leaders are confronting across our state.
And in the long-term, this is about much more than just shoring up California's hard-hit health care system.
For our entire state to recover from the economic challenges and prepare for future threats ahead of us, Californians must have confidence that hospitals are ready to care for them when needed.
Schools and businesses cannot reopen, governments cannot serve, people cannot return to work – unless hospitals can function. California's job market and its economy, already reeling, cannot recover without the strong foundation of hospital services to help people get well and keep them that way.
Protecting our hospitals protects all of us. That starts with making sure they have the resources to do their job.
---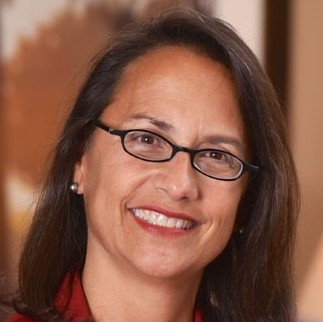 Carmela Coyle is president and CEO of the California Hospital Association. ccoyle@calhospital.org. She wrote this commentary for CalMatters.