Piedmont Unified School District Superintendent Randy Booker had a virtual meeting with the Piedmont Boosters on May 5 to update them on whether fall sports will go on as scheduled in light of the COVID-19 pandemic.
The short answer: nobody knows. But with the release of the state's "May Revision" to the budget on May 14, a new variable may be added to the equation. Districts all over the state will be dealing with across-the-board budget cuts thanks to declining tax revenues in California. That could mean teacher layoffs or cutting arts programs, among other money-saving measures. By law, school districts must finalize their budgets by June 30, so they have six weeks to figure out what to cut.
Booker said that he would like to decide whether there will be fall sports by that deadline. Obviously, no district wants to cut a program in favor of a program that then doesn't happen.
"I would like to make decisions so they can be incorporated into the budget process, which is finalized on June 30," Booker said. "I'm waiting until the end of June because I want as much time as possible for the public health department to make determinations."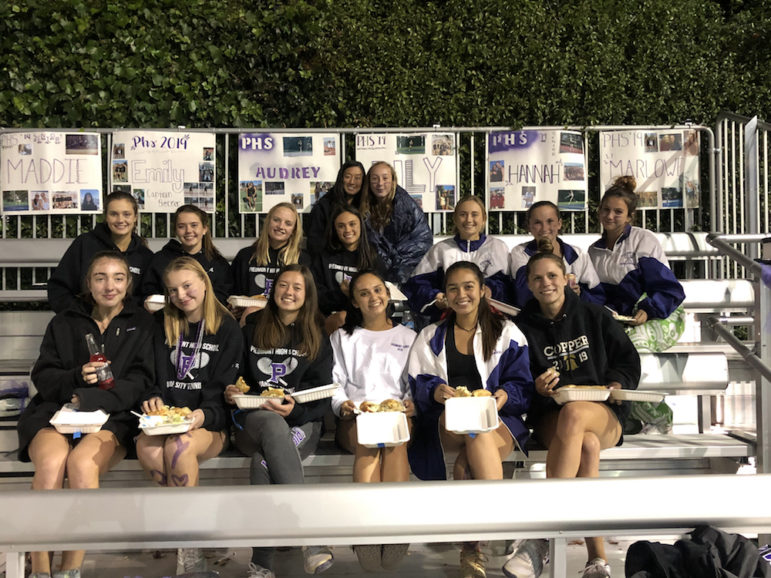 The budget numbers are grim. California is looking at a $54.3 billion deficit through the end of the 2020-21 school year. The previous step in the budget process came in January, when the state was projected to run a $5.6 billion surplus.
The situation has changed quickly. And it could get even worse. The $54.3 billion deficit is an estimate. California residents were given three extra months to file their taxes, so until all the returns arrive in July, nobody is exactly sure how big the revenue hit will be.
"It is a domino effect, some of the changes that are happening statewide," said Raul Parungao, Associate Superintendent, Business Services, for the Alameda County Office of Education. "The governor issued a waiver of the tax return date until July 15. The challenge for the state is in order for them to be able to project for the current and the next year, they rely heavily on the April 15 tax collection. Now that it has been extended, they don't have a true picture of what the revenue would be like."
"It is very, very challenging. Districts are operating in the dark. Typically, at this time, they would be taking the January numbers. This year, you can pretty much scratch what you heard in January."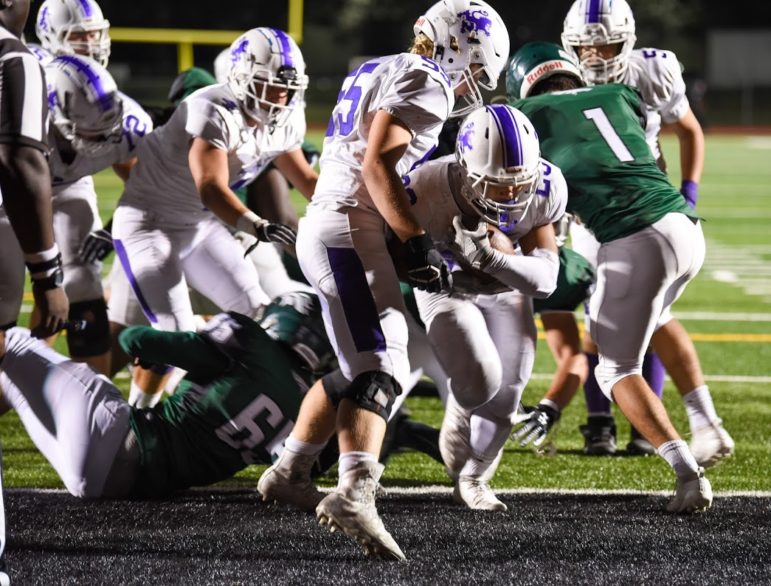 The expectation is that income tax revenues will drop by 25 percent, Governor Gavin Newsom said while unveiling the May Revise. Although Newsom said he did his best to minimize cuts to education, the Local Control Funding Formula (LCFF), which is the basic per student funding from the state to local districts, would be cut by 10 percent.
PUSD received $22.1 million in LCFF funding in its 2019-20 budget, out of $41.4 million of total revenues.
The state budget still has to be approved by the legislature, so more changes will come.
What does a district do when it has to cut services without knowing whether students will be attending classes in person in the fall? And can it budget for sports with that uncertainty?
Booker said that he is proposing two cuts immediately, regardless of what happens in the fall. Assistant coaching stipends would be eliminated (not all districts pay stipends to assistant coaches) and the athletic director position would be reduced to 60 percent of its budgeted amount. Those two proposals, if adopted by the school board, would save about $130,000-140,000.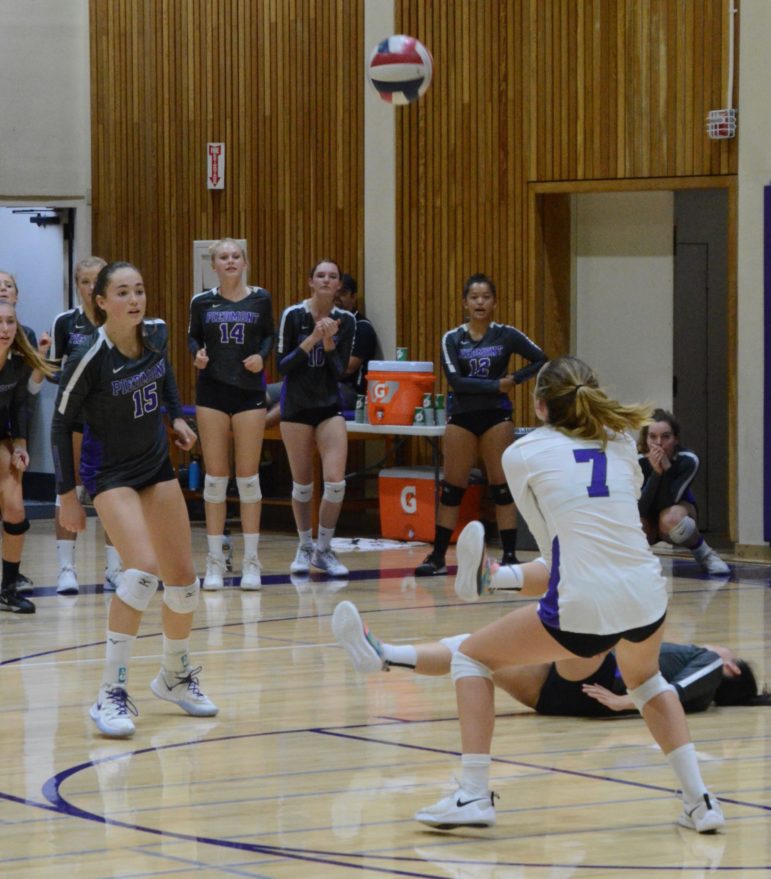 "I'm aware a cut is being proposed and I'm not sure what options are going to be available," Piedmont High School athletic director Alphonso Powell said. "I'll make a decision when it comes before the board."
Booker said if fall sports are canceled, he will propose that the athletic director position be eliminated in the budget, at least temporarily. He said that by September, he'd like a decision on whether winter sports will be held. The district would not be signing contracts with winter sports coaches if the answer is no.
The decision on whether sports can be offered depends mostly on the Alameda County Public Health Department, which issued the Shelter in Place order that shut down all in-person school activities. Until the schools are allowed to open, the question of sports is moot.
The North Coast Section and the California Interscholastic Federation are the governing bodies for high school athletics, but their only power in this matter is to set a calendar for each sport (such as dates for first practices and games, and by what date league play must conclude) and to hold playoffs. Leagues and individual schools set the regular season schedules.
Piedmont boys water polo

Piedmont girls water polo
NCS commissioner Pat Cruickshank said he hasn't heard from member schools of the budget deadline forcing any decisions. But he said the section is trying to consider all possibilities.
Would the NCS have playoffs for non-contact sports such as golf and tennis, but not for contact sports such as football?
"Every possibility is out on the table, but we don't want to get ourselves into a situation where we're offering something to some groups of people and not to other groups of people," Cruickshank said.
How about schools in some parts of the section (which extends all the way to the Oregon border) fielding teams while other schools cannot?
"It's a very real possibility, it's something we've discussed," Cruickshank said. "The reality is that there could be some parts of the section that are playing and others parts are not. So we may not end up having playoffs."
Other scenarios include late starts to fall seasons, shortened seasons, and limiting or simply not allowing fans to attend games. And, of course, starting a season and then having to call it off.
"That's my worst fear," Cruickshank said. "I think even worse than canceling would be to start, go three weeks or six weeks, and have to stop. Just to rip that rug out from under them."
Piedmont girls cross country

Piedmont boys cross country
Booker said the priority is safety, for students coming to class as well as students participating in athletics.
"I want school to come back in some shape or form," he said. "But my priority is student and staff health first. If we're going to resume school and all of the activities that are associated, I have to assure parents, students, and staff members that it's safe. And if I can't do that, I don't know how I can expect to re-open school."
And for sports?
"I look at sports separately," he said. "I believe there will be separate guidelines about sports. Just like there will be separate guidelines about spectators, just as you will have separate guidelines about how many students you can have in class."
"I do recognize how important athletics are to a student's educational experience. It is a big part. We have so many students at Piedmont High and Millennium High who participate in sports, so I do not take these decisions lightly at all."
As Cruickshank said, "At some point we'll be back." Added Powell, "Right now, everybody is optimistic that there still is going to be fall sports."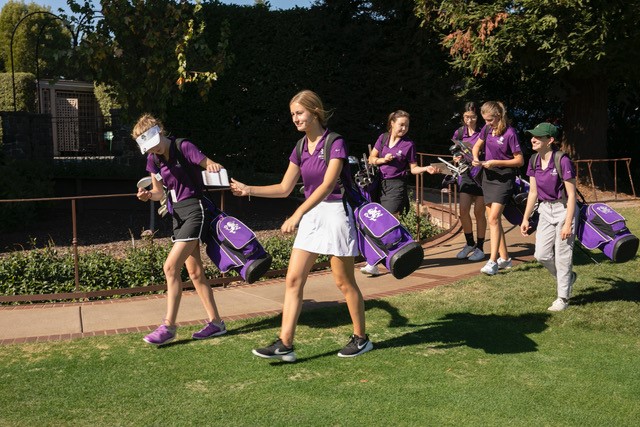 Booker, however, admitted he is not very optimistic.
"I want to say how unlikely I feel that fall or winter sports will continue," he said. "I don't want to be the bearer of bad news and I'm desperate for kids to have sports. But we need to ensure coach safety and player safety."