Why yes, Georgie Brayer has seen Contagion.
"Not to toot my horn or anything," the Piedmont High School senior said. "I watch a lot of movies. When I heard about this virus breaking out in Wuhan a while ago, I was freaking out to my friends. When cases started to break out in the Bay Area, I knew school would shut down."
Brayer was a bit of the classic doctor character who nobody listens to back in March. The Piedmont boys lacrosse team played its final match of the season on March 12 at home against Redwood.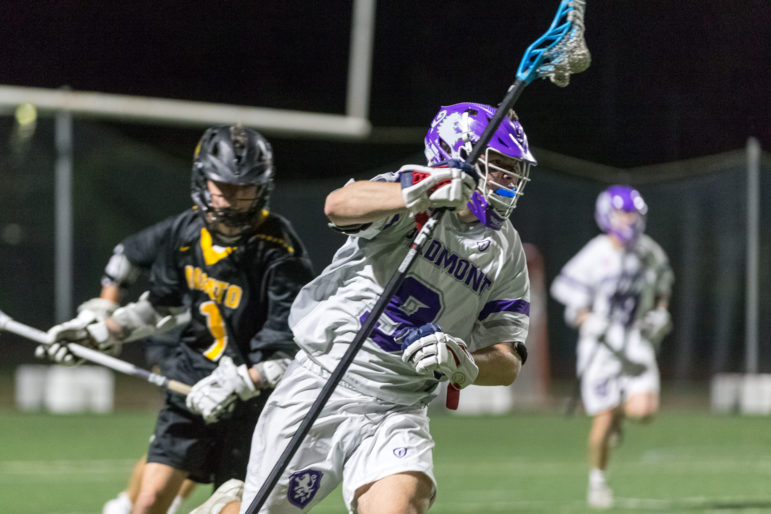 "We were playing Redwood," Brayer said. "It was on a Thursday. Even that week of school, everyone was, 'All the schools are shutting down, why are we going to school?' It was pretty obvious that the Friday was going to be our last day."
Rumors abounded at school that Thursday about whether the game would be played. Brayer said he even went in to talk to Piedmont athletic director Alphonso Powell.
The game was played, but as it happened the announcement came that the next day would be the last at Piedmont High for at least two weeks.
"I ended up not going to school the next day," Brayer said. "I was so mad. I thought it was a dumb idea to go to that last day of school. I was pretty pissed."
"Sports has always been a big part of my life," he said. "I grew up playing soccer and baseball. I started playing lacrosse in first grade, but I never took it seriously until the end of my freshman year. I played one year of Pop Warner football in seventh grade."
When Brayer got to Piedmont, he played football and lacrosse his freshman year. A concussion from the latter led to him to take off his sophomore year of football. He returned as a junior.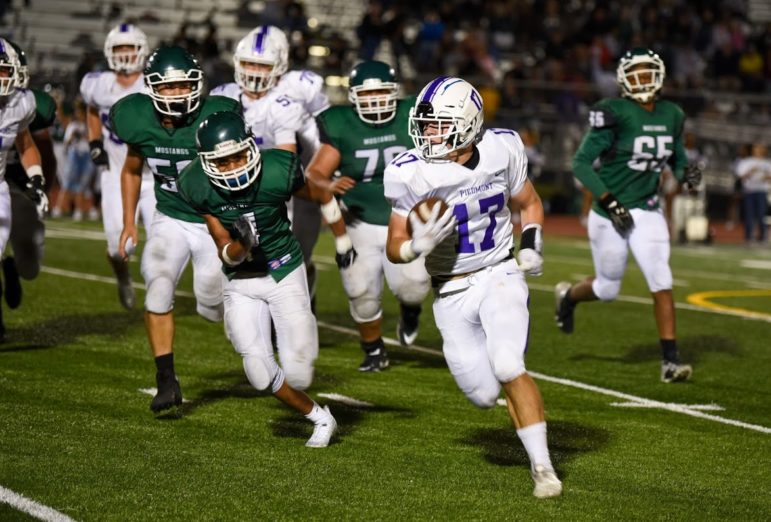 "I classify myself as a football-lacrosse player," he said.
Brayer also enjoys pickup basketball with his friends, but his favorite thing to do is fishing. He doesn't get a whole lot of time to get away and fish during the school year, but he loves to go fly fishing "in the boonies" of Northern California or Oregon.
Depending upon how long the pandemic lasts, Brayer is panning to attend Connecticut College in the fall, where he plans to play lacrosse. He acknowledged that he might have to hold off on heading east.
"I would be really mad if school got canceled in the fall," Brayer said. "It seems more and more that it's a possibility. I know a lot of schools are going to switch to online. If they (Connecticut College) were to go online, I'm pretty sure my parents will want me to defer."
In the meantime, he's trying to get ready for college.
"We've had a few Zoom calls with the incoming freshman," Brayer said. "Luckily lacrosse is a  spring sport. I think the fall sports are doomed."
Separately, the lacrosse team honored its four seniors — Brayer, Paul Pappas, Q Henry, and Billy McNeil — with a traveling celebration on March 15.
Georgie Brayer

Paul Pappas
Q Henry

Billy McNeil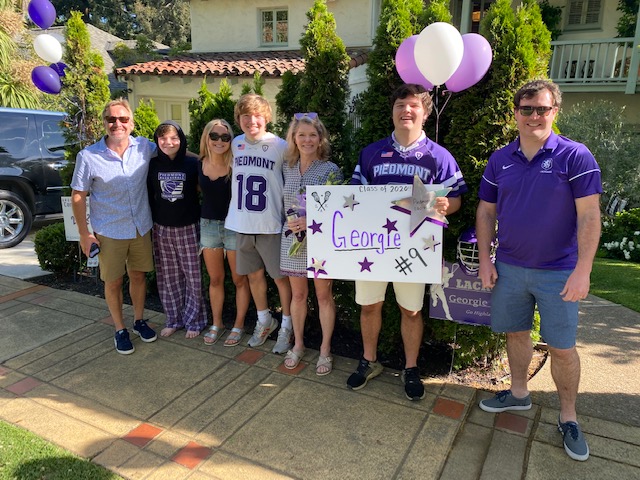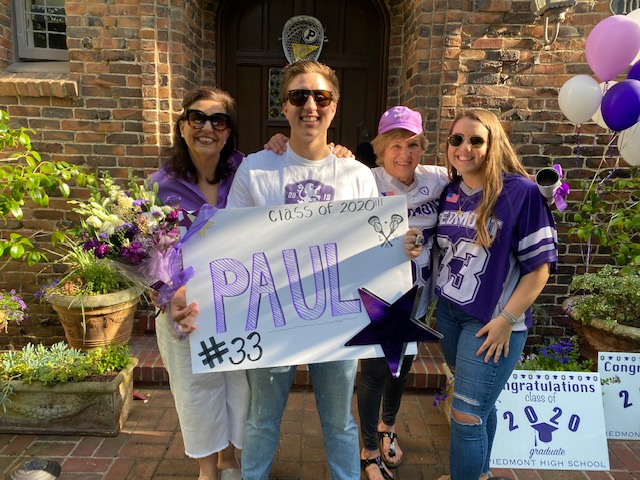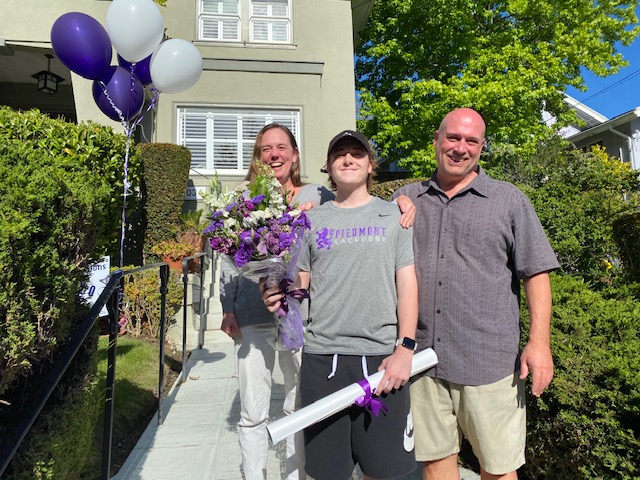 Photos by Sam Deaner and Lisa Settlemier