Piedmont's 2020 baseball team and fans celebrated the three graduating seniors – Abe Barnes, Josiah Rubinson, and Kyle Spanier – on May 22.
Witter field looked great, and parents, siblings, and others gathered on the warning track, physically distanced. The only thing missing was an opponent and a game; the NCS tournament had been scheduled to continue last week.
Bittersweet though it was, the players received customized bats from Coach Eric Olson and ran a last ceremonial lap around the bases. All three will be remembered fondly.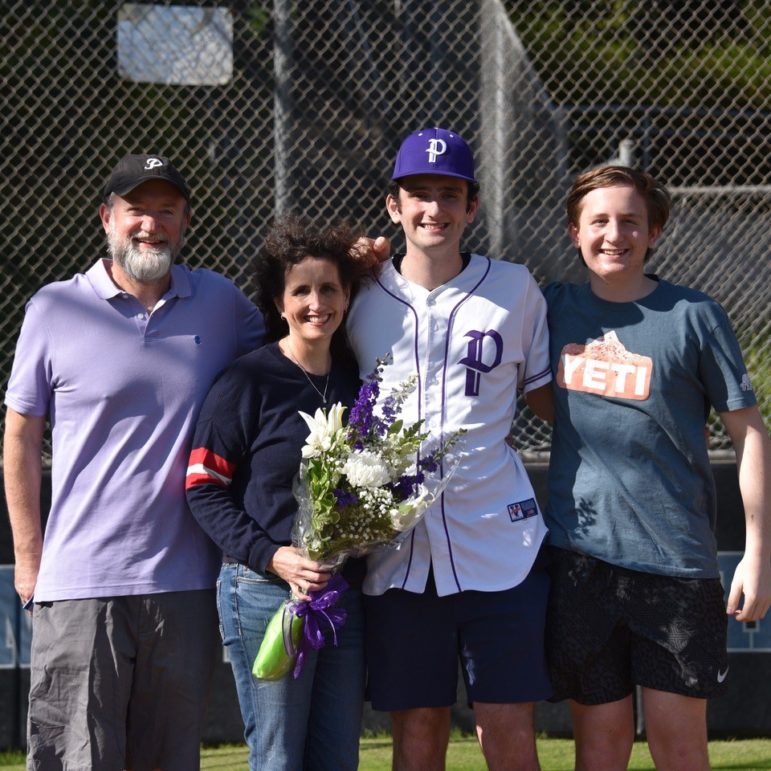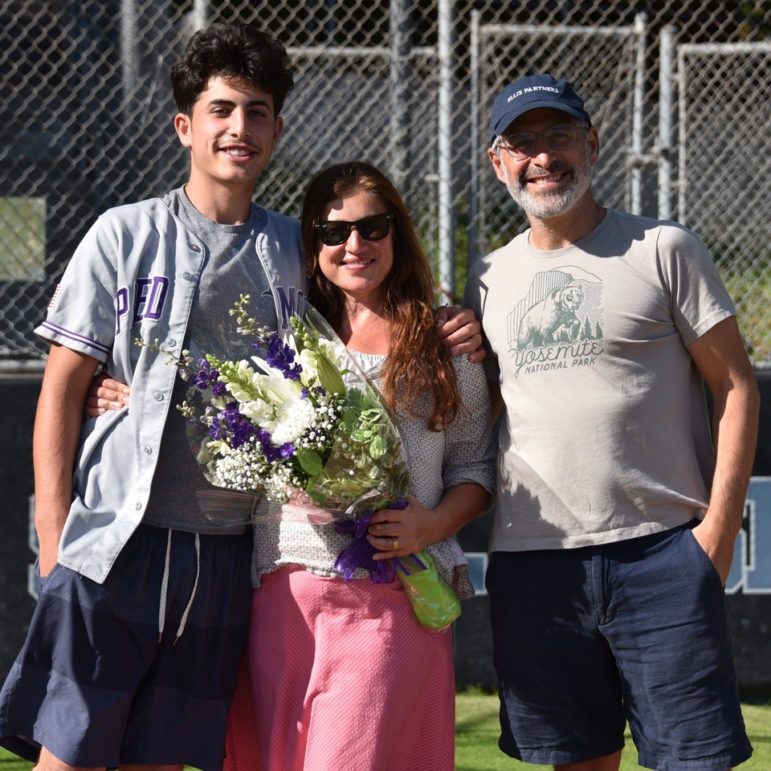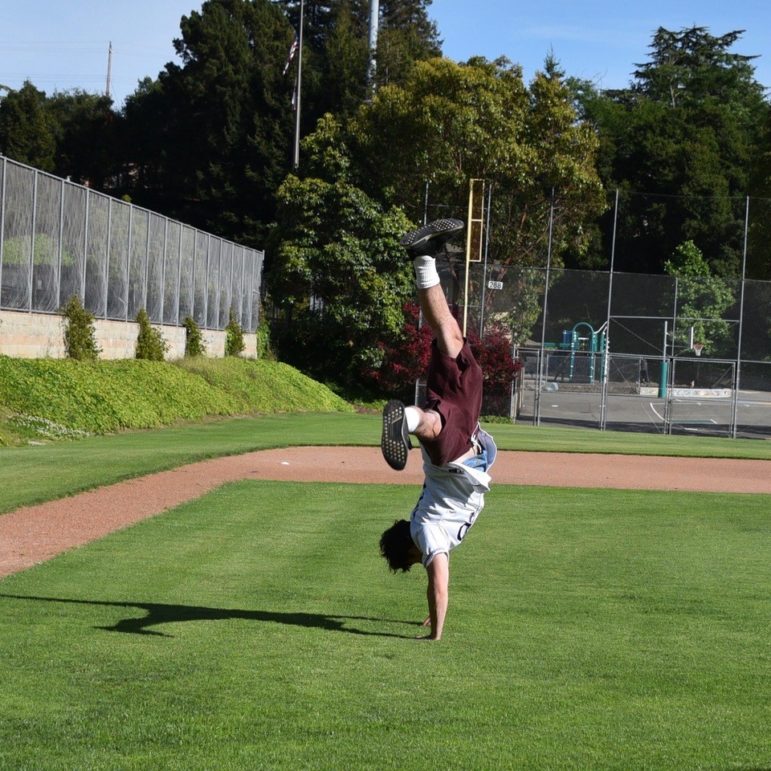 Photos by Julie Moll