Like all of his teammates, Paul Pappas was excited about the boys lacrosse season. The Piedmont High School goalkeeper was named a captain of the team, and was thinking big for his senior year.
After all, the Highlanders had won the North Coast Section Division 2 championship last year. Building on that success and repeating as champions were obvious goals.
Now, Pappas is left to go on a run, watch some film, and hit the ball against a wall. The COVID-19 virus pandemic has led to the cancellation of spring sports championships, and the West Alameda County Conference regular season schedule figures to meet the same fate. Instead of an epic senior year, Pappas is trying to keep in shape as he prepares to head to the University of Arizona to continue his career.
"It's such a bummer," Pappas said. "I was lucky enough that last year we got to have that historic season that we did. This year I got to be captain and play a different role on the team."
"It makes sense why this is happening. I get why were not playing, I get why school is out and I get why were doing this social distancing. But it sucks."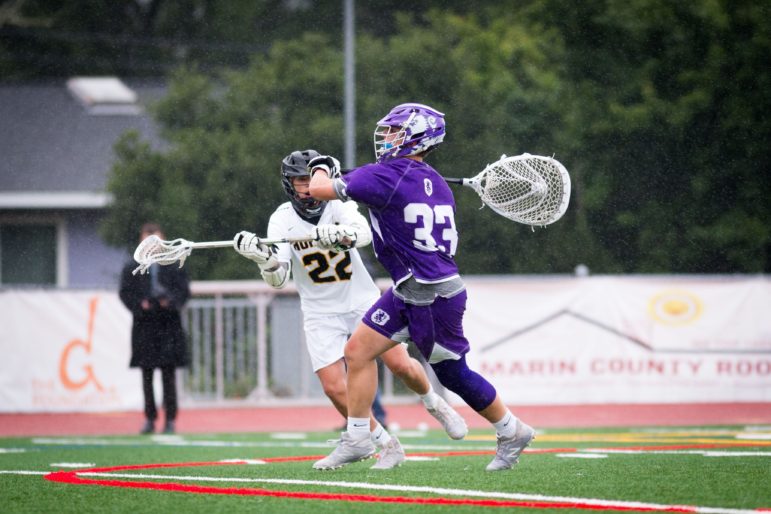 The season was just getting underway for Piedmont when sports were shut down. The Highlanders, playing their usual tough schedule, were off to a 1-4 start, but still figured to be a favorite in WACC play heading into the NCS playoffs.
Pappas's recruitment by Arizona started around the beginning of the season.
"I'm very excited," he said. "It didn't happen until very late. I started getting recruited about a month ago. The coach sent me an email. Somebody else they were recruiting decided to go somewhere else."
The chance to play lacrosse at a Pac-12 school was a bright spot in an otherwise lost spring. Pappas was already planning to attend Arizona, but getting to continue his lacrosse career is a bonus. He'll now be a preferred walk-on for the Wildcats.
"It's pretty close to home, but still far enough where I can be an individual and have that full college experience," he said of the university, located in Tucson. "I'm just so happy I get to play for the next four years."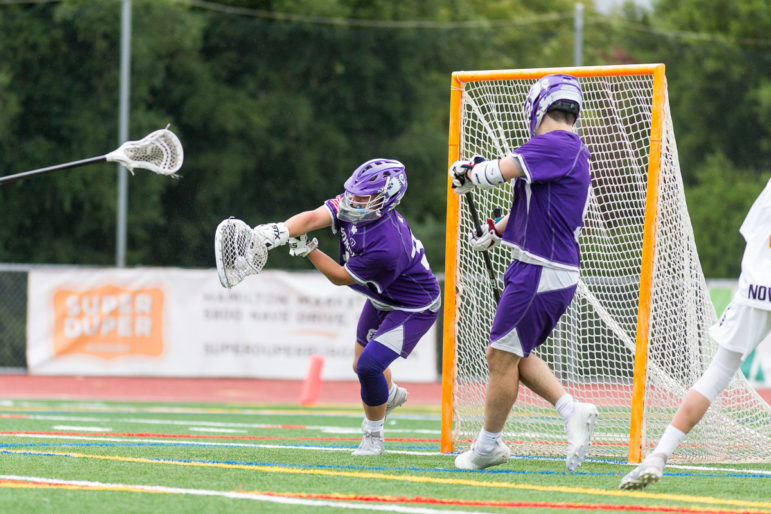 Pappas has been playing lacrosse for 10 years. He said he wasn't very good at first.
"I was kind of slow, kind of chunky," he said. "In seventh grade, I had a growth spurt and sort of grew into my body. Middle school was when I fell in love with the game of lacrosse. I realized that I don't care what level it happens, I just want to play as long as I can."
The bad news, of course, is that Pappas won't be playing this spring. The good news is that his career won't be ending in May.
"It's a bummer that we didn't get our senior season like we were hoping for, but two of us are playing next year," Pappas said, referencing teammate Georgie Brayer. "I think it's just going to reaffirm our passion for lacrosse."
He added that he has been chatting with Brayer.
"We've been talking about how much we love lacrosse and how much we sometimes took it for granted," Pappas said. "Just affirmed in our mind how much we loved the game."
Photos by Sam Deaner