Working to do their part for workers on the front lines of the coronavirus, Arthur Mac's Tap & Snack, a local neighborhood beer garden delivered over 600 meals of their signature handmade pizza to staff at Kaiser Oakland ER.
With the number of cases in Alameda County growing, the ER is now taking in twice their average number of patients — and that number is expected to climb. Meanwhile Arthur Mac's wants to keep the pizza coming — with a hope to deliver as many as 1000 pizzas if needed. In order to do so, they are looking for support from the local community with a GoFundMe campaign.
[SPONSORED POST]
Reaching out to the Piedmont, Montclair and greater Oakland Hills community, Arthur Mac's has a goal to raise at least $20,000 to put toward helping workers on the front lines. For every $10 donation, they will provide and deliver a hot meal to a local healthcare worker. This contribution covers fresh produce and ingredients for the house-made pizza. 20% off all donated funds will go to support the remaining staff as an auto-gratuity as well.
This GFM campaign was started by neighbors and Arthur Mac's regulars wanting feed our front lines while also helping to save local restaurants.
Arthur Mac's was the first Bay Area restaurant to officially announce that they were voluntarily suspending all on-site consumption at their busy beer garden. 
On March 12th, almost a full week before Governor Newsom announced the mandatory statewide shelter-in-place, Arthur Mac's voluntarily closed their busy beer garden and reduced activity to take out and delivery only.  (See SFChron article and EaterSF).
Even while the move meant lost revenues of roughly $25,000, ownership and management nonetheless agreed that this proactive decision was in the best interest of the community.
"We understand that our decision to proactively reduce and restrict our service may be perceived as an overreaction, but we pride ourselves on being the neighborhood backyard, and we feel a sense of responsibility to protect the most vulnerable members of our community," co-owner Piedmonter Joel DiGiorgio told Eater SF last month.
Arthur Mac's Tap & Snack is part of a local restaurant management consortium, Farm League Restaurant Group, and is co-owned by Piedmonter (and PHS Class of 2000) Joel DiGiorgio. Arthur Mac's is located in Oakland, across from MacArthur BART Station, and is the only remaining Farm League venue still operating during the shutdown.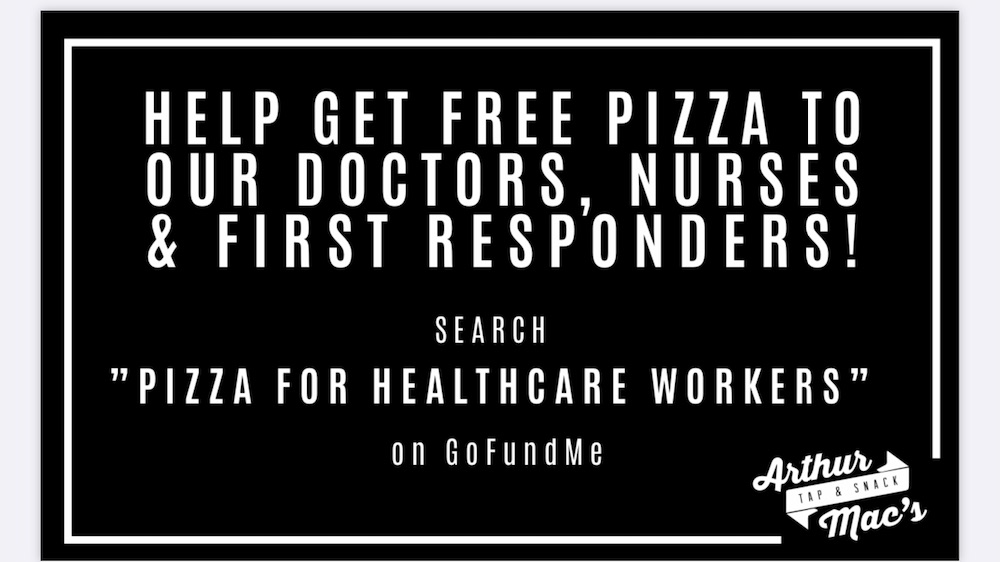 Arthur Mac's Tap & Snack is Oakland's Neighborhood Backyard Beer Garden ?Come through for our daily-rotating list of local craft beer, wine, hard seltzer & more! + hand-made pizza, wings, fresh salads + veggie / vegan options ? Arthur Mac's is brought to you by local East Bay design firm Farm League Restaurant Group, the same team responsible for East Bay Spice Company, Drake's Dealership, Tigerlily, and Westbrae Biergarten. Visit www.arthurmacs.com