For the family-owned Bricoleur Vineyards, April was supposed to be an exciting month.
The Windsor-based boutique winery ramped up its operations in anticipation of its public grand opening at the beginning of May, aiming to host several events throughout April to garner buzz for the upcoming celebration.
But just as plans were set in motion, including hiring Executive Chef Shane McAnelly to helm the winery's kitchen, everything came to a screeching halt with the onset of the coronavirus and subsequent shelter-in-place orders.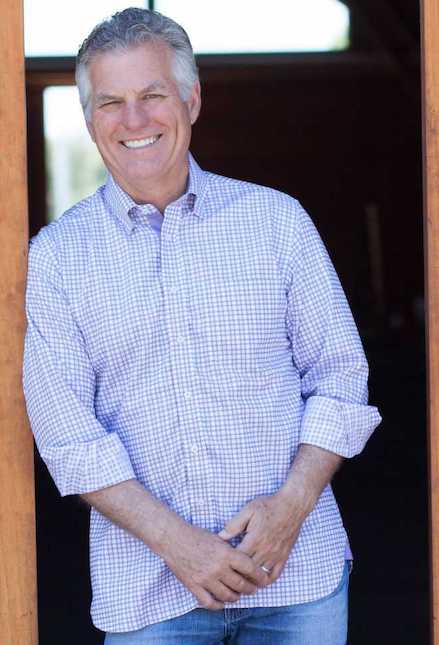 "April was supposed to be media month," said Mark Hanson, co-founder and CEO of Bricoleur. "We were going to invite local restaurants, sommeliers and various media outlets to help spread the word." An important step, he said, for introducing the relatively young winery to the public.
Luckily, Hanson and his co-founding partners (wife Elizabeth and daughter Sarah Hanson Citron) drew inspiration from the name of their vineyard to pivot and adapt to the ever-changing and somewhat unsettling times.
"Bricoleur roughly translates [from French]," Hanson said, "to someone who starts building something without a plan, all while flying by the seat of his pants."
And fly by the seat of their pants they did as the Hansons pooled their collective resources and knowledge to take their winery digital, offering wine club members and oenophiles the opportunity to connect virtually through various Zoom-based sessions including "Quarantine Kitchen" with chef McAnelly, interactive wellness and yoga classes and private wine tastings.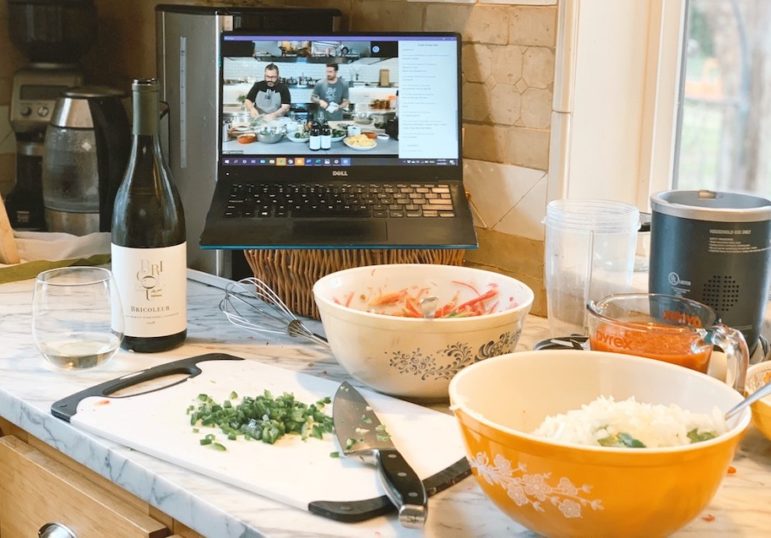 And Bricoleur is not the only winery adapting quickly to the new stay-at-home era.
In fact, wineries throughout Northern California's wine-growing region, including Hall Wines, Buena Vista Winery, Frank Family Vineyards and Ram's Gate Winery, are jumping on the virtual bandwagon to continue to serve customers while maintaining as steady a stream of business as possible — a task that poses a challenge for an industry that relies heavily on direct consumer relations.
"We recognize the importance of our e-commerce channel and also engaging [with] consumers beyond sales in the digital and social media spaces," said Remi Cohen, COO of Lede Family Wines. "I think this is allowing us an opportunity to rethink everything we do to best serve our most loyal customers."
Relying more now than ever on e-commerce and social channels, winery and tasting room operators are actively seeking new ways to interact with customers through a screen, so all wine lovers really have to do is tune in and SIP.
Bring a bit of wine country home with these virtual events and offerings:
Buena Vista Winery cordially invites guests to tune in to Facebook Live with the Count of Buena Vista every Wednesday, Thursday and Friday at noon for tours of the property, history of the region and wine tasting.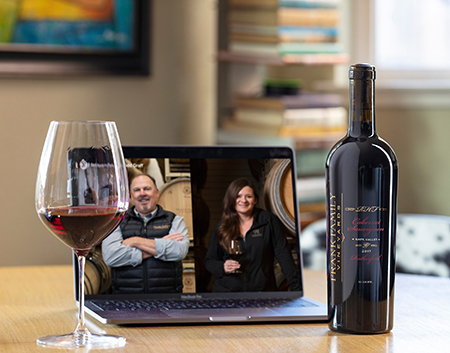 Hall Wines hosts two virtual tastings every Wednesday and Friday at 4 p.m. on Facebook Live, led by vintner Kathryn Hall.