Ashley Nelson loved playing lacrosse and soccer for Piedmont High School. So much so that she was looking forward to her senior season and assuming a leadership role on both squads.
She got to fulfill that destiny with the soccer team, which advanced to the North Coast Section Division 4 semifinals after two upsets of top-seeded teams. However, five matches into the lacrosse season, spring sports were suspended due to the COVID-19 virus.
"It's just really disappointing,"  Nelson said. "I always dreamed of having this perfect senior year with soccer and lacrosse. Having that leadership experience. I always looked up to the upperclassmen."
Nelson said she was glad to have the soccer season at least.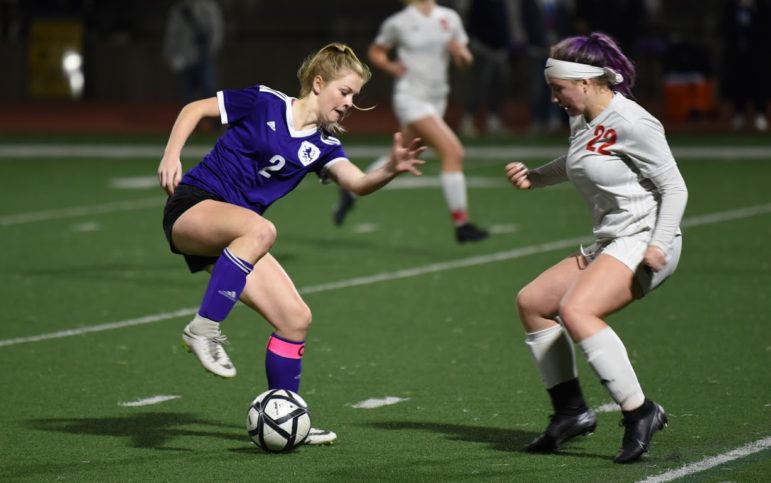 Unlike many of her teammates, Nelson hasn't spent all her life in Piedmont. She likes to say, "I have a complex moving history." She was born in Columbus, Ohio, and lived there the first five years of her life. Then, she moved to Bangkok, Thailand for two years, then to Toronto for the next three. She arrived in Piedmont in fifth grade.
Wherever she was, Nelson always loved sports. She started playing soccer when she was "4 or 5." She also played volleyball, T-ball, basketball and tried her hand at swimming. It was through soccer that she first tried lacrosse. The father of a friend suggested to Nelson's father that Ashley had a lot of speed and should try the game.
Over the years, she has played all over the field – attack, midfield and defense. When asked if she ever tried goalie, she laughed. Yes, before the 2019 season, when the Highlanders were looking for a new goalkeeper.
"I volunteered as a joke," Nelson said. "I tried and I was really bad. So they chose Ivy."
That would be Ivy Smith, who had also never played goalie. Nelson stayed on the field, and both played key roles as Piedmont went on to the North Coast Section Division 2 championship in 2019.
Now, with no season, Nelson is doing her best to keep busy.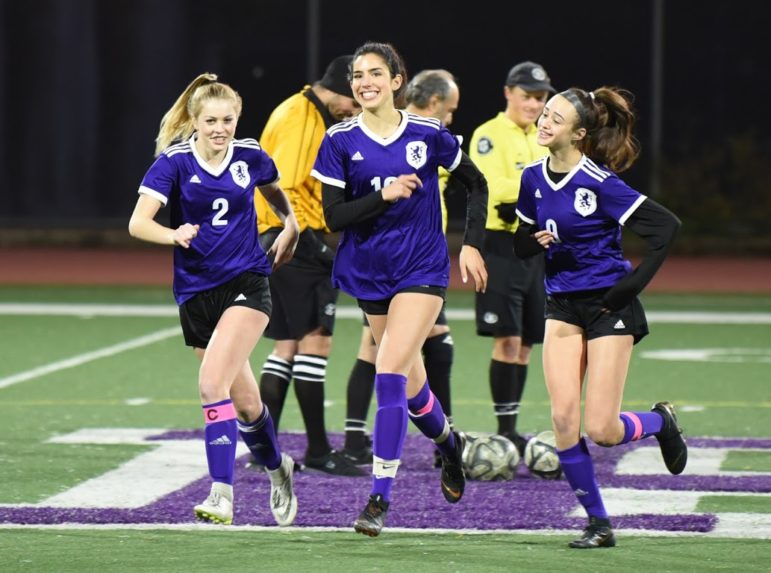 "I've been running around Piedmont a lot," she said. "The hills are pretty good. Our coach Carlton (Chan) has sent out workouts for all of us. I have a lacrosse rebounder in my backyard. A lot of girls used to go to Hampton (Park) because there's a wall there. You can throw the lacrosse ball against it. But they can't go there anymore (because the parks are now closed)."
Nelson is still deciding where she wants to go to college. She said it's down to Lehigh University and the University of San Diego. She's not sure if she'll continue with soccer or lacrosse, but said she would like to, at least at the club level.
"I really don't know," she said. "I think it depends on the program at the school. I'm not set on playing either one in college. Probably lacrosse. But I don't know. I think it's probably easier to play lacrosse in college. Because soccer is a little bit more popular."
Meantime, she's looking forward to the end of the pandemic.
"I think I'm definitely going to have an appreciation for the outdoors more," Nelson said. "Sometimes on a weekend my family is like, 'Let's go on a hike,' and I'll say I'm tired. I think the main thing for me is not having time with my friends. Which sucks. We're all going to leave soon."
Photos by Devon O'Shaughnessy