WHEN: Wednesday, May 6, 2020 at 3:30 pm | Annual Meeting: 3:30 | Guest Speaker: 4:00 pm
The League of Women Voters of Piedmont hosts a virtual Annual Meeting on May 6, 2020 at 3:30 pm. Our guest speaker, internationally renowned epidemiologist and Piedmont resident, Dr. George Rutherford will follow the business portion of the meeting at 4:00 pm.
Dr. Rutherford has been in academic medicine and public health since 1995. His interests have largely focused on the epidemiology and control of infectious diseases of public health importance, now including COVID-19.
This online event is open to all. Participants may join for just the speaker portion of the meeting. If so, please join the Zoom meeting prior to 4pm and listen in as the Board finishes its business portion of the meeting.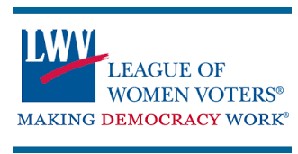 If you do not already have the Zoom app, you will be prompted to download it.
Join Zoom Meeting: https://zoom.us/j/96364676996
Meeting ID: 963 6467 6996
For more information, please visit LWVPiedmont.org.
---
More on guest speaker, Dr. Rutherford:
Dr. Rutherford is the Salvatore Pablo Lucia Professor of Epidemiology, Preventive Medicine, Pediatrics and History; Head of the Division of Infectious Disease and Global Epidemiology in the Department of Epidemiology and Biostatistics in School of Medicine at the University of California, San Francisco and Professor of Epidemiology and Health Administration in the School of Public Health at the University of California, Berkeley.

Dr. Rutherford leads the Global Strategic Information group within UCSF's Institute for Global Health Sciences and is Principal Investigator of a series of CDC cooperative agreements that support PEPFAR in the Caribbean Region, Botswana, Ghana, Haiti, Kenya, Malawi, Mozambique, Namibia, Tanzania, Uganda, Ukraine, Vietnam and Zambia. He teaches HIV surveillance and research methods at UCSF and through the WHO Collaborating Centre for HIV Strategic Information at the University of Zagreb, Croatia.
Educated at Stanford University and Duke University School of Medicine, he is board certified in pediatrics and in general preventive medicine and public health. He has worked extensively in public health, with an emphasis on the epidemiology and control of communicable diseases, both domestically and internationally and has held a number of positions in public health agencies, including having served as State Health Officer and State Epidemiologist for California, Director of the AIDS Office for the San Francisco Department of Public Health, Director of Immunizations for the New York City Department of Health and an Epidemic Intelligence Service Officer at CDC.
In addition to his CDC projects, he serves as an advisor to the World Health Organization, the Joint United Nations Programme on HIV and AIDS and the Global Fund to Fight AIDS, Tuberculosis and Malaria. He is a past chair the American Academy of Pediatrics Section on Epidemiology and was the first Chair of the Department of Veterans Affairs Research Advisory Council. He has also served on the National Academy of Medicine's Board on the Health of Select Populations and multiple National Academy of Medicine committees and panels dealing with HIV, tropical diseases and injuries and disease in military and veteran populations.