Like her teammates, Caitlin Kennedy can't wait for the 2021 softball season. Everybody is disappointed that the 2020 season ended just four games in thanks to the COVID-19 virus.
But it really hurt for Kennedy, a junior infielder/outfielder. You see, Kennedy's sophomore season also ended after just a handful of games. On March 29, 2019, during a game against Castro Valley, Kennedy and teammate Isabelle Epstein collided on a play. Kennedy injured her knee and also suffered a concussion.
"It was definitely disappointing (losing both years), but I'm thankful to be healthy," Kennedy said.
Kennedy is a three-year starter in the program – the abbreviated seasons notwithstanding. And although she is obviously bummed about not having the opportunity to play 20-plus high school softball games, she is also good at keeping things in perspective.
"I have a more rational view," she said. "As much as I want to be on the field right now, I'm a healthy kid. But if I give it (Covid -19) to my parents or my grandparents, even if it won't affect me much, I don't want to do that."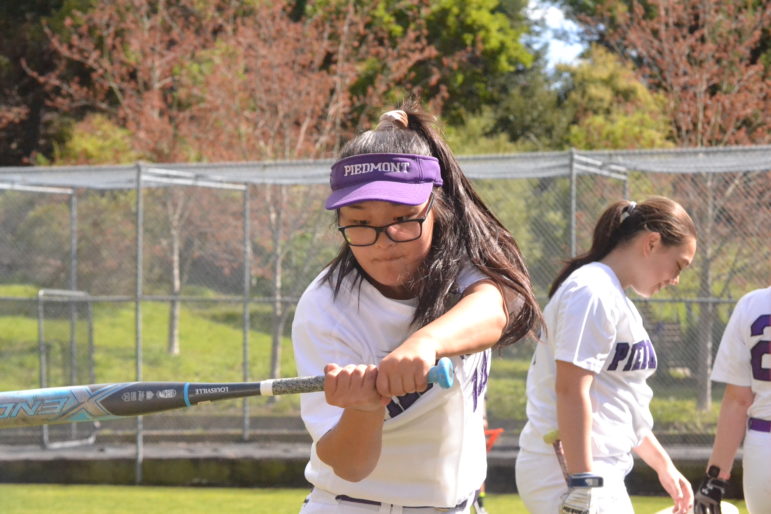 Kennedy grew up playing multiple sports. She got into soccer and softball at an early age, and played both as a freshman at Piedmont. She has been told to avoid contact sports after the concussion, so is focusing on softball.
This year's team was going to be a key to re-building the program. Coming off of a 7-13 year, the Highlanders had welcomed a bevy of freshman talent to a small group of returning players, including Kennedy.
The team was off to a 2-1-1 start when the season was brought to a halt. The loss included a late-inning rally against Salesian before Piedmont fell in the bottom of the seventh. It was a promising start to the year.
"We were all excited and the team bonded pretty quickly," Kennedy said. "It was definitely disappointing that the season ended."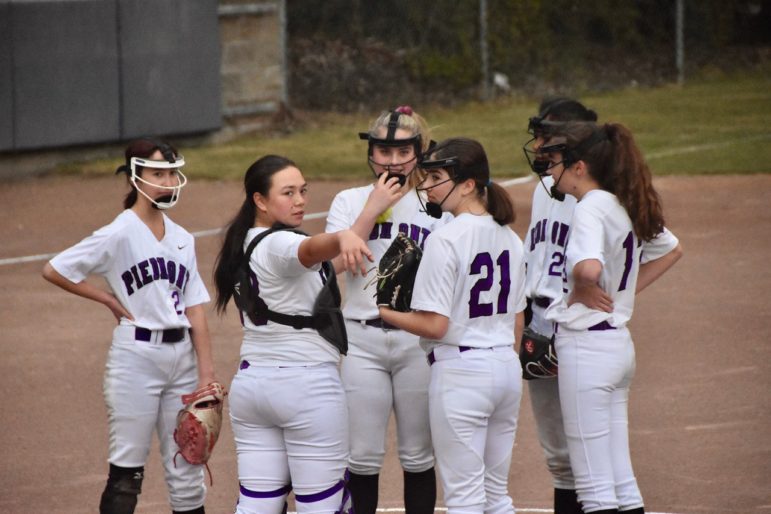 In the meantime, Kennedy, like all Piedmont High School students, is making do. She said she is doing well with online classes.
"For me, online learning has been going well," she said. "I don't mind it. I'm definitely looking forward to going back to school, finding a new normal. I want to go back when its safe."
When asked if there are lessons to be learned from going through this, Kennedy was straightforward.
"Never take any time for granted on the field," she said. "There's so many practices and games we should be playing right now."
Photos by Len Gilbert and Dale Turner