As Christian and Jewish faith communities prepare to celebrate Easter and Passover this week, Piedmont Exedra checked in with local religious leaders, including a Buddhist church, to see how their observances have shifted since the beginning of the global pandemic and new restrictions on gathering were implemented.
Piedmont Community Church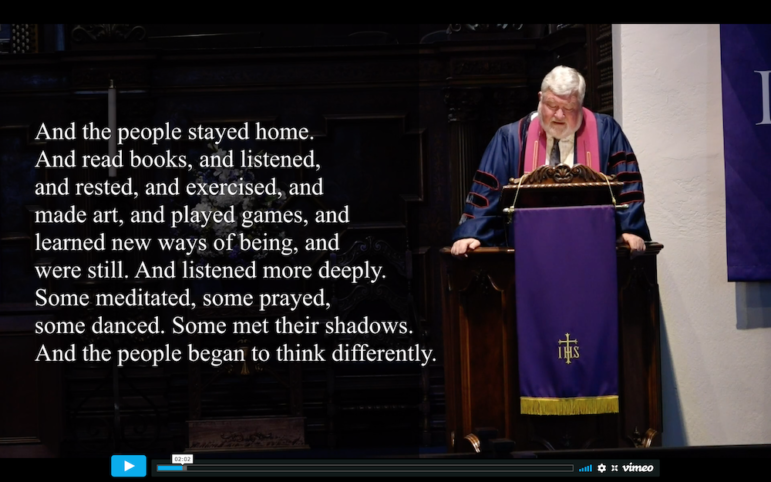 On Mar. 15, the day before Alameda County's shelter-in-place order was announced, Piedmont Community Church (PCC) on Highland Ave. closed its sanctuary's doors for the first time since beginning ministry in 1910. PCC Director of Communications Michael Barber said closing the doors was by no means easy. "The leadership of Piedmont Community Church spent a great deal of time making the decision to close the doors of the sanctuary," said Barber. "However, the health and wellbeing of every person in that congregation was always number one in every conversation."
The church delivers Sunday sermons online, posts Sunday School lessons to its website, and holds meetings via video conference for the 450 households it serves. PCC's senior pastor Dr. William McNabb had never preached in front of an empty room before, no less in front of a rolling camera, until recently. "It's an odd experience to preach to an empty room," said McNabb. "You get no feedback and nobody laughs at your jokes."
In some ways, PCC was already ahead of the curve. The church had already been holding online worship services for the past year and a half. Barber said the online services first covered around 40 church members who can't make services in person. "We are very fortunate that the church supported the idea of going online to reach those people who cannot attend in person," said Barber. "We've learned a lot in the last year and a half and certainly these last four weeks, and we've been able to do so much more than if we were starting at ground zero."
Normally, Sunday services bring 200 churchgoers to the heart of Piedmont. For the past month, a small team of PCC leaders have been recording sermons, prayers, and music in the church's sanctuary. The 30-minute recordings are edited then posted Sunday morning. During the last two weeks, the church's view counts shot up by 500 percent. It's great news for the church. "The ironic thing is in the last couple of weeks, more people have watched our worship online than attended in person before all of this happened," said McNabb.
Temple Sinai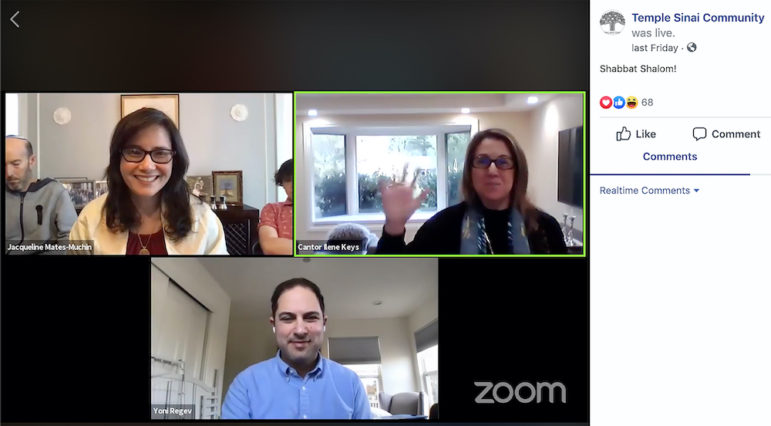 Another mile down the road sits Temple Sinai, the oldest Jewish congregation in the East Bay since its founding in 1875. The synagogue serves about 1,000 households. Senior Rabbi Jacqueline Mates-Munchin said the synagogue's primary focus, now that they live-stream services to homes, is to ensure their congregation stays connected as they settle into a new reality. They're doing this by making calls to every single member and asking those members to pay it forward by calling other congregants. "Our concern is people who are at high risk for isolation, which is not necessarily the same as the risk for the coronavirus, but in some cases it is," said Mates-Munchin. "We're trying to make sure that we reach out as best as we can and that we try to get a sense of what people need." All of Temple Beth Abraham's services — psalms, shabat, talmud and torah studies — are now digitized on Zoom or Facebook.
The downsides of virtual connection were apparent to Mates-Munchkin, who fondly recalled services where strangers could unite singing a shared prayer. "There's an immediate sense of connection that you're a part of a bigger system," she said. "It's a connection with God. It's a connection with whatever greater force in the universe they're understanding and relating to. We're trying to create moments of spirituality and meaning in the service. But it's different. Our normal is totally gone. The world has already changed."
Temple Beth Abraham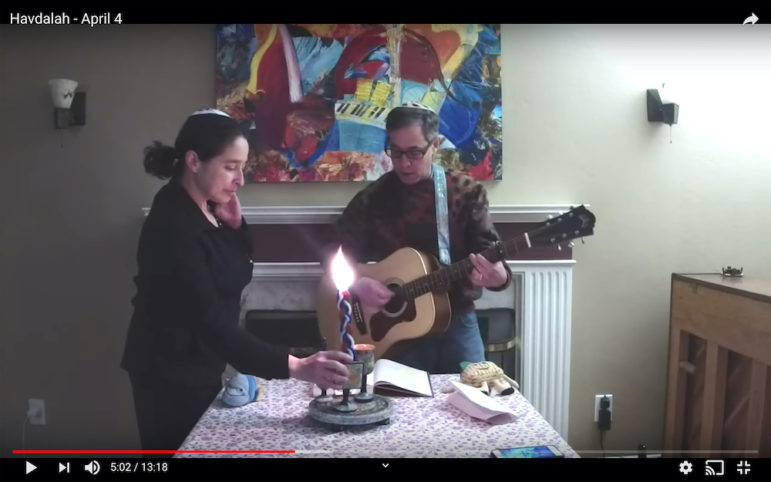 According to Rabbi Mark Bloom of Temple Beth Abraham, a synagogue founded in 1907 and located a few minutes away from Temple Sinai, the last day of services and preschool was on Mar. 13, three days before the shelter-in-place order. Services are being streamed on YouTube and Facebook.
"The biggest disappointments by far have been for families who scheduled bar and bat mitzvahs," said Bloom. "That's just tremendously disappointing, sad and something they will never get to experience in the traditional way." For now, Bloom highlights some of the positives of virtual worship and faith, while also encouraging community members to consider watching a service. "For our community and for any kind of faith community, attend virtual services. They will make you feel a little bit better, a little more normal and they will help build faith when we need it the most."
Not having regular services hurts all religious institutions, who rely on donations to keep afloat. Bloom has been applying for loans and grants to keep the synagogue's staff paid so they can serve the roughly 500 households belonging to the synagogue. "The economic challenges are significant, particularly as we worry about the future," said Bloom.
Corpus Christi goes online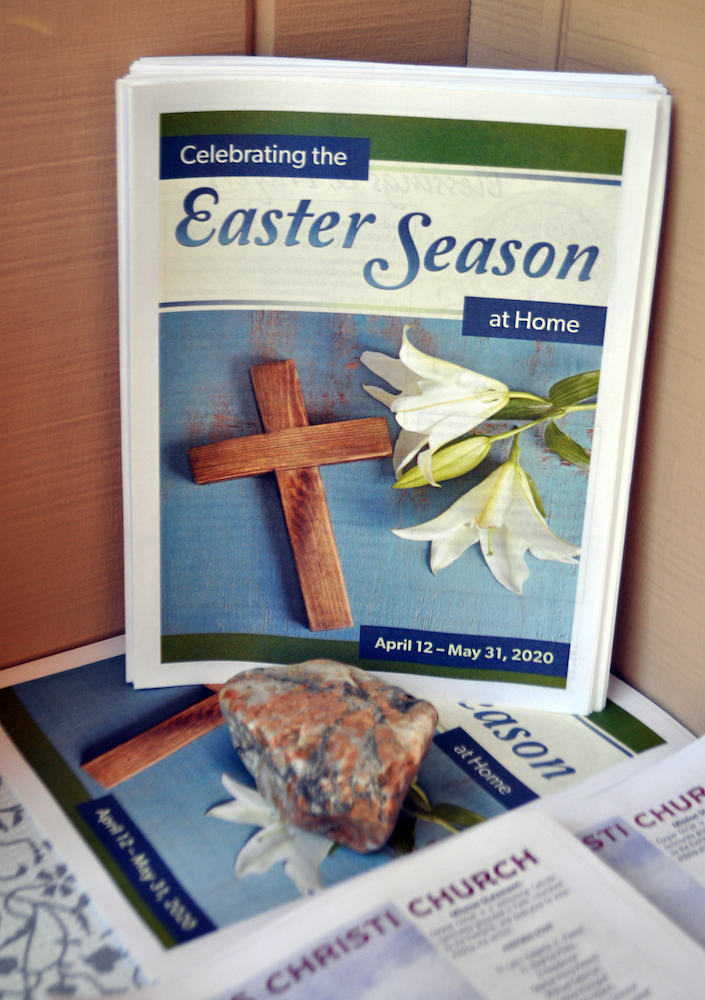 Drawing many Piedmonters in normal times, Fr. Leo's services at the Catholic church nestled in the southeast corner of Piedmont, now offer full videos of Sunday services, and online messages of comfort and solace — along with a special call to look after the vulnerable:
My Dear Brothers and Sisters, As we face the new reality of our lives being disrupted by the coronavirus, I want to give you an update on how we can support each other during this time of fear and uncertainty….I invite you to call one another as a way of staying connected. Please make a special effort to reach out to parishioners who live alone….

Fr. Leo's Shelter-in-Place letter
Corpus Christi is encouraging parishioners to check in with the following resources (HERE) for spiritual support during this difficult time.
Methodists unite, Buddhists take care
Nestled in the Grand Lake neighborhood half a mile away from Temple Beth Abraham is a very small church, Lake Park United Methodist Church. Even though the church — which was founded relatively recently in 1968 — only sees an average of 15 or so churchgoers, Pastor Rob Herrmann said the church obeyed health regulations and stopped having services on Mar. 15. It's as much of an adjustment for a small church to move communions online as larger places of worship. Lake Park, along with six other Methodist churches in the area, are now organizing their joint Good Friday service and sunrise Easter service online.
A three-minute drive away, the 10-year-old Buddhist Church of Eternal Enlightenment, was among the first places of worship in the area to close their services and programs. Minister Yuan Wang said because they are a predominantly Chinese organization, they were very aware of the virus and closed in early February, more than a month ahead of other places of worship. "I just want to be safe because a lot of my members are senior, they're more vulnerable," said Wang.
Social actions to help healthcare workers
In addition to tending to their congregants, church volunteers have organized various ways to help frontline health care workers.
Piedmont Community Church is calling on volunteers to make hand sewn masks to alleviate the severe shortage of masks in clinical settings. The masks will be collected, sanitized and delivered to Kaiser Oakland, Alta Bates Summit Medical Center and George Mark Children's House. Contact Ann Lin at annlinca@gmail.com or (510) 914-3344 for instructions.
Temple Beth Abraham member Angela Engel created a GoFundMe page with Jeanne Henzel Swartz to buy materials for manufacturing protective masks. The fundraiser has raised over $19,000 as of Apr. 6.
Temple Sinai volunteers are collecting N-95 masks for nurses to protect themselves and their families. If you have some you can donate, email SinaiSocialAction@Oaklandsinai.org for a drop off location or possible pick-up arrangements.