When the decision came down suspending spring sports due to the COVID-19 virus, Milo Filler still had an outlet. The Piedmont High School junior golfer's family has a house in Bodega Bay, and a nearby golf course was still open.
"I was able to go out and play a good amount," Filler said. "We would walk onto the course every evening and play nine holes. Pretty much we did that every day."
Milo's older brother Patrick is a freshman at the University of Denver, but is home from after his school shut down in March. That gave the very competitive brothers a chance to battle all over the course.
Alas, that was eventually shut down too. And Filler's activity has been reduced to taking family walks.
That Milo is golfing isn't that much of a surprise. Patrick also played on the Piedmont golf team, and they both inherited a love for the game from their dad. The surprise might be that Milo Filler waited until his junior year to join up (he played baseball the previous two years).
No matter. Filler was enjoying the early season and felt he was having some success.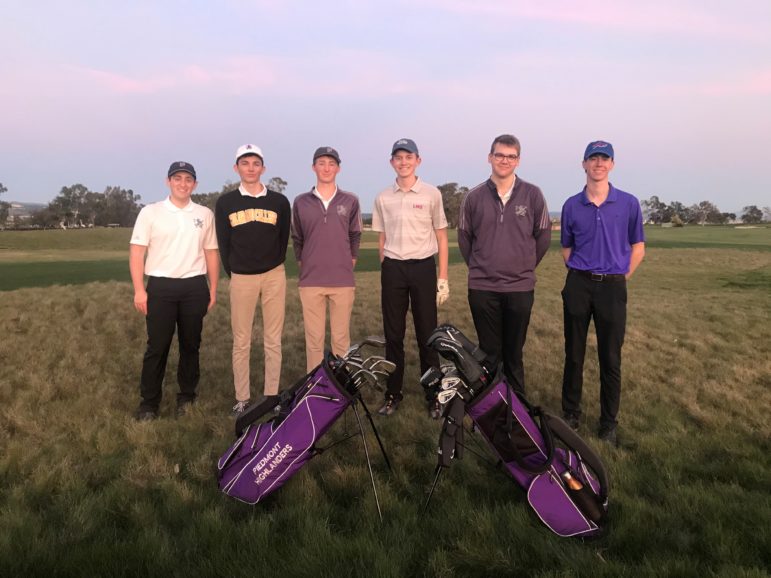 "At the beginning of the season, I was just nevous," Filler said. "Because I hadn't played comeptitive golf before. A week into the season, I kind of surprised myself. My first match of the season I did pretty well. There were four teams and I shot the second-lowest score."
Piedmont plays three courses – Lake Chabot and Sequoyah golf courses, as well as Claremont Country Club. Filler enjoyed getting to know them.
"I would say I have to work on driving the ball off the tee," Filler said. "And I think my short game is pretty good."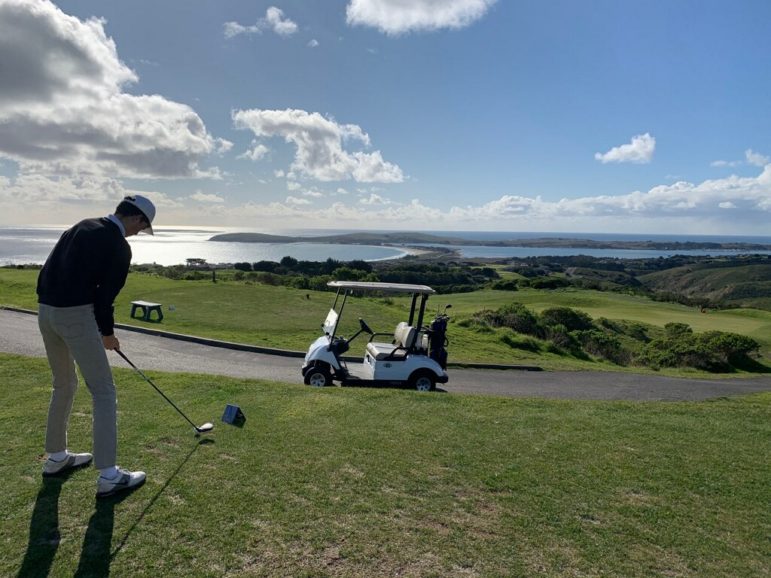 Filler hopes to be back in physical classrooms by the fall, and playing competitive golf next year as a senior. First up, there are some Advanced Placement tests.
"For school right now, I'm just focusing on the online AP tests," he said. "I've got three of those coming up in the next few weeks."
Being stuck inside most of the time? Not what Filler would rather be doing.
"I would definitely be bummed out if we have to shelter in place for the next few months," he said. "It's getting harder and harder not seeing your friends or not seeing your teachers."
And not hitting the ball on the course.