Seamus Chamberlain Carr had big plans for the spring. Although he wouldn't say exactly what numbers he was shooting for.
The Piedmont High School sophomore had a solid freshman year of track and field, running the 1,600 meters in four minutes, 56.92 seconds and the 3,200 in 10:44.63 at the Dublin Distance Fiesta. The 2020 track season was barely underway when the COVID-19 virus shut down all spring sports in March.
"I only got one chance to race," Chamberlain Carr said. "It was an OK race."
Chamberlain Carr ran a 4:57.46 on March 5.
"I was really looking forward to hitting new times," he said of the 2020 season. "I'm pretty bummed out about losing the season."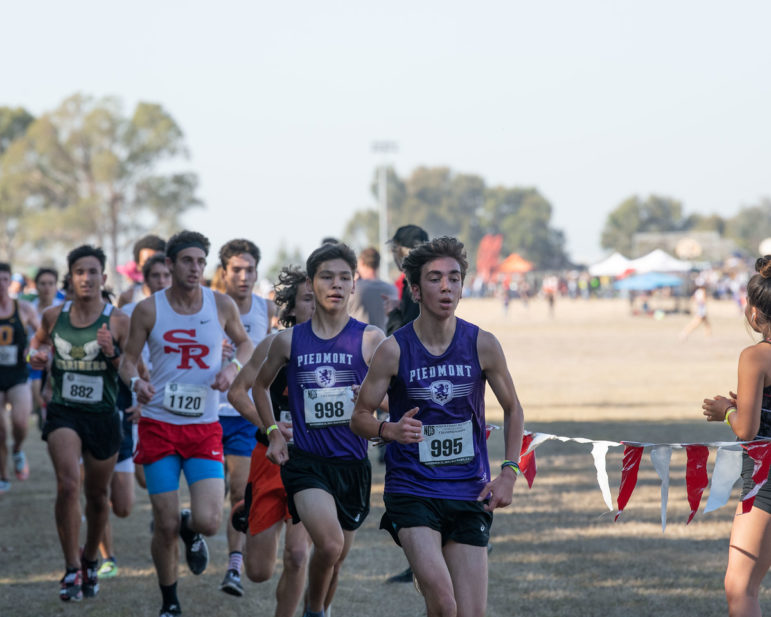 Another cause for optimism was how the Highlanders did in the fall during cross country. Piedmont finished fifth in the North Coast Section Division 4 race, with Chamberlain Carr taking 28th overall and second for Piedmont behind Colin Mortimer.
Chamberlain Carr is the middle of three children. His older brother Zachary ran at Piedmont, although Seamus said his brother wasn't actually the family member that led him to running.
"Not really," he said. "My mom (PHS science teacher Marna Chamberlain) just kind of forced it upon me in middle school."
Chamberlain Carr started out with cross country in sixth grade and didn't pick up track and field until high school.
"But I'm beginning to like it more and more," he said of track. "I definitely prefer cross country because I like being in the woods. I don't want to be just running in circles. But it's easier to compare times in track and I like that."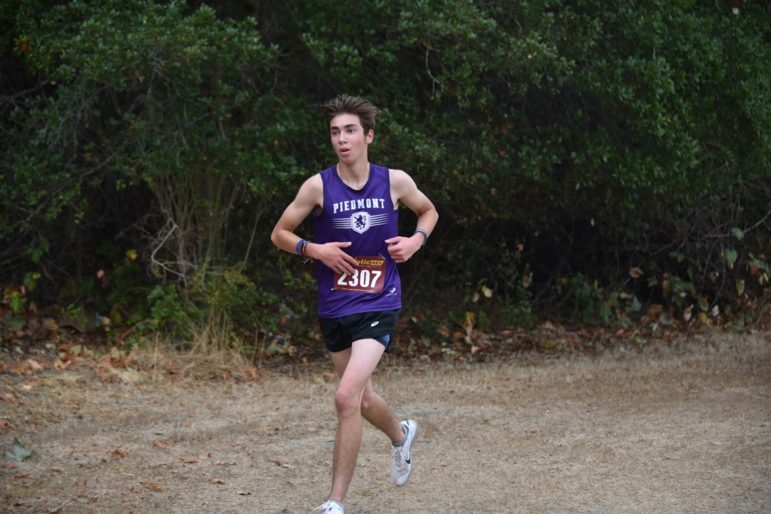 Chamberlain Carr is still running. His coaches give him and the other runners workouts every week.
"I go out once a day," he said. "Just to stay in shape. Just a short kind of run and then a long walk."
School is online and Chamberlain Carr said he hopes to get back in the classroom by the fall, although there's a decent chance that classes will still be online then.
"It's definitely different," he said. "I would much rather be in school with my friends. I've heard that school will be starting with online courses like it is now. So the beginning of next year might not look too great for school."
But with some more physical distancing and a little luck, it could turn out to be better than expected.