On April 28, Cal Performances announced the 2020-21 season of performing arts programs, planning a return to live performance in the fall that will incorporate appropriate social distancing protocols and a more flexible ticket policy in the event the public health situation requires changes. Artistic Director Jeremy Geffen's inaugural season is ambitious, with returning and new artists and companies from the fields of music, dance and theater. Two new series address cultural and global issues by uniting acclaimed performing artists with top UC Berkeley researchers, scholars and scientists from departments including law, journalism, data sciences, heath, psychology and more.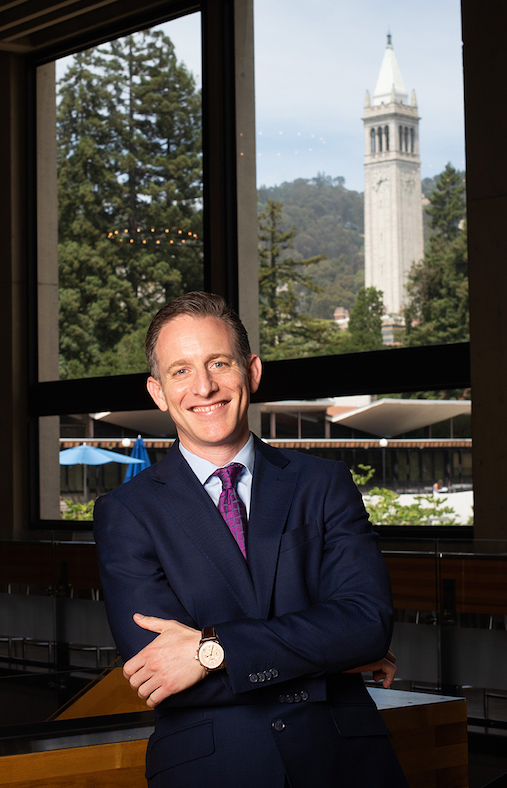 Having cancelled events planned for the remainder of the 2019-20 season, Cal Performances in the meantime joined local organizations to offer immediate online arts and entertainment.
"Obviously we are not presenting any live events before the new season launches in the fall," Cal Performances Public Relations Manager Louisa Spier wrote in an email response to inquiries on April 15. "However, since the shelter-in-place order began, our executive and artistic director Jeremy Geffen has been putting together carefully curated YouTube playlists to inspire people to make time for the performing arts every day."
Accompanied by Geffen's heartfelt, personal introductions to the Now More Than Ever We Need the ARTS videos, Spier said the free initiative has received overwhelmingly positive feedback from patrons.
Neighboring East Bay live music venues Freight & Salvage and Yoshi's also offer curated performances, live streaming and more.
Cal Performances 2020-21 Season
The eagerly anticipated live season (with appropriate social distancing protocols in place) offers a stunning collection of talent.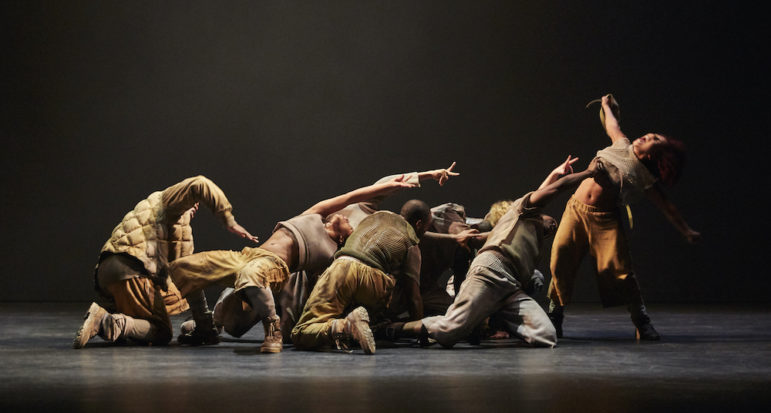 Highlights include Not Our First Goat Rodeo at the Greek Theatre, featuring the return of the all-star ensemble of cellist Yo-Yo Ma (Aug. 20); musicians Madeleine Peyroux and Paula Cole (Oct. 16); Ballet Hispánico's Cal Performances debut (Nov. 21-22); Kodo, Japan's renowned multigenerational taiko troupe (Feb. 6-7); an exclusive engagement with Vienna Philharmonic Orchestra, conducted by Gustavo Dudamel (Mar. 2-4); East London hip-hop company Boy Blue (Mar. 5-7); a world premiere by award-winning performer Vân-Ánh Võ and her Blood Moon Orchestra (Mar. 14); Alvin Ailey American Dance Theater's popular extended residency (Apr. 6-11); Mark Morris Dance Group and Bay Area-based Philharmonia Baroque Orchestra & Chorale in a Cal Performances co-commissioned revival of Rameau's comic opera Platée (May 7-9); plus solo recitals, early, new, jazz and world music, theater events, holiday specials and more.
Gustavo Dudamel (credit: Smallz + Raskind)

Angélique Kidjo • (credit: Patrick Fouque)

Renée Fleming (credit: Courtesy of Renée Fleming)

Conrad Tao and Caleb Teicher (credit: Em Watson)

Mark Morris Dance Group (credit: Bill Cooper)
The new dual-category Illumination series includes Music and the Mind, involving among others, soprano Renée Fleming and Special Guests; Dance for PD®, a movement and music program geared for people with Parkinson's disease; jazz pianist Matthew Whitaker and others. Fact or Fiction combines diverse campus departments with multiple genres; music by Handel, works by Joan Didion and more.
Addressing concerns about the continued need for social distancing protocols, Spier writes, "Along with all of our colleagues in the performing arts world, Cal Performances is exploring all possibilities for seating in our halls in compliance with public health guidelines regarding social, or physical distancing….We will be doing everything possible to follow recommended guidelines and ensure the safety of our artists, audiences, and staff."
Watch preview of Cal Performances 2020-21 season
Yoshi's, Freight & Salvage online offerings
While Yoshi's has postponed or cancelled all events until shelter-in-place orders allow the venue to reopen safely, The Freight maintains a lively online presence. Free concerts stream live every Saturday at 5 p.m. PST (at thefreight.org/stream and on Freight & Salvage Facebook Page). Online classes offer in-home, down-home lessons via Zoom: Beginning Guitar, French Café Songs, Women's Singing Circle, Indian Vocal Percussion, Clawhammer Banjo, Love songs in Spanish and others.
Donations, tickets, and refunds
Finally, all three venues suggest unused tickets for cancelled shows are welcomed as donations. Refund and postponement policies vary and are clearly outlined on venue websites. With the arts and entertainment so generously shared and brought into homes—albeit only digitally for now—donations in any amount and subscription or tickets purchase for future events will sustain arts venues and artists long after the coronavirus pandemic has abated.
Regarding ticket purchases for the upcoming season, Cal Performances' Spier assures patrons that they are "implementing a more flexible refund policy. Should performance plans change, or should audience members feel uncomfortable attending a performance they hold tickets to for reasons related to the current public health situation, [they] will offer a full range of options, including free ticket exchanges, the option to donate tickets, or a full and timely refund."