The end came suddenly, as it did for most spring sports at Piedmont High School.
"I think it crept up on a lot of us quicker than we thought it would," senior baseball player Abe Barnes said. "The week before it shut down, we were talking about it, but didn't think they would actually shut it down."
Then, on March 11, the Highlanders were hosting San Leandro. Piedmont would lose the game 6-1, but by then it was apparent things had changed.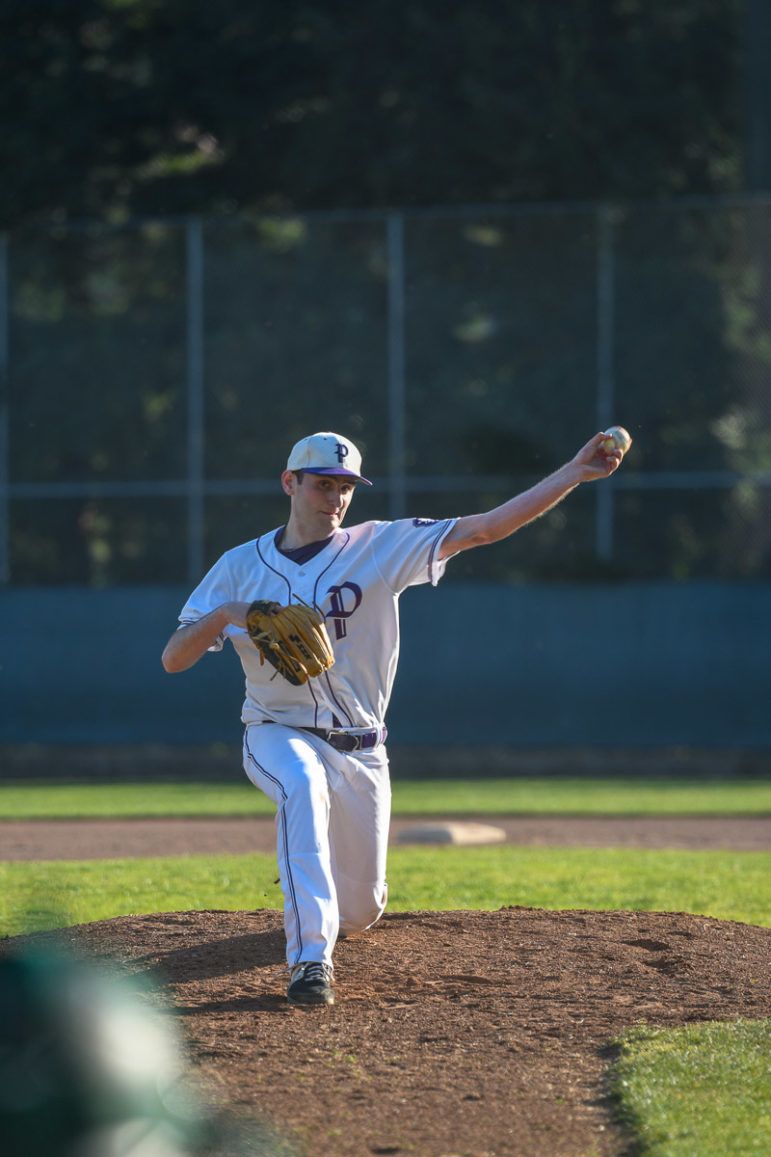 "We were still a little skeptical that we would be playing that day," Barnes said. "Just hearing all the reports of cases in Santa Clara County and San Mateo County. But once we saw that the NBA had shut down, we pretty much knew our season would be over too."
The end of the spring sports season thanks to COVID-19 has been hard on all high school athletes. But it hits especially hard for those who aren't planning to continue their athletic careers.
"It has taken a little bit," Barnes said. "I've gone on extra-long runs to get my anger out. I've played catch with my brother. It has been especially tough."
"I've been looking forward to this year for a long time. Ever since last season ended."
Celebrating a hit with Kyle Spanier

Batting against Lick Wilmerding

Conferring with pitching coach Steve Thobe
In the fall, Barnes will be attending Indiana University. Any sports Barnes plays in Bloomington will be for fun. "I'm not going to try to play in college," he said. "I'm just going to be in the student section for football and baseball."
Barnes said he likes the small town feel of Bloomington.
"It's just a college in the town," he said. "It's very isolated unto itself. Which is something I liked."
He added that he will need to get some winter clothes, though.
Barnes will be studying sports marketing. He's hoping for a career in the front office for a sports team, preferably in baseball.
His connection to baseball is deep.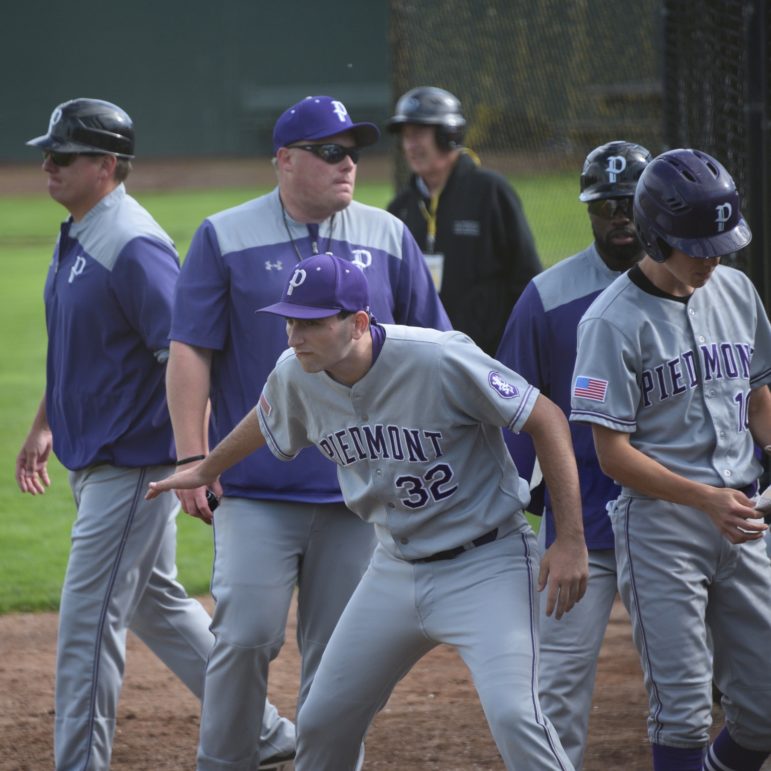 "I've played baseball since I was very little," he said. "I think it was that my older cousins were already playing and were very involved in it. That got me really interested in it. I've been attending Giants games since I was very young. It was mostly family."
"As I've gotten older, I've grown to like the little things that go into baseball. Everything you do with your mind. For pitching, you can control the game. In other sports, you night focus on your athletic ability. Where in baseball, it's focusing on your mental game."
In the meantime, Barnes is trying to make the most of his time.
"I've been talking to a wall of friends over Facetime and I've been going on a lot of runs and when I want to do homework, I do some," he said.
Photos by Julie Moll