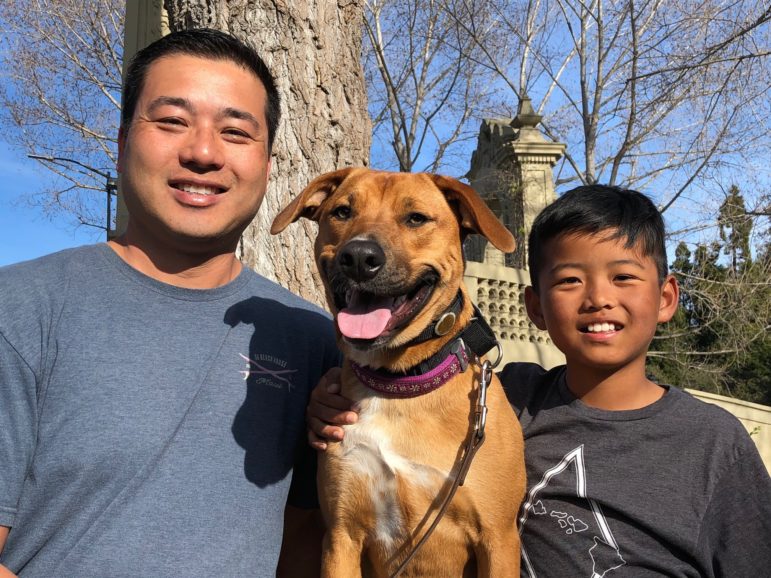 Family: Wayne and Amy Lee, and their kids, Derek, 10 and Allison 8.
Pet: Kona
Age: 11 months
Breed: 1/4 Chow, 1/4 Pit bull, 1/4 Australian Cattle dog and 1/4 unknown
Adoption story: Derek said: We looked for about three months before we found Kona at Milo Foundation. She was 8 weeks old and she has eleven brothers and sisters. They all looked alike but we could tell Kona really liked being with other dogs and being around people. She was my birthday gift. I got her instead of having a birthday party. Mom chose the name Kona because she likes the coffee.
Likes: Eating certain leaves, playing fetch, and playing with our other dog, Buster, a Chihuahua mix who's 12. (Although Buster doesn't always like to play.)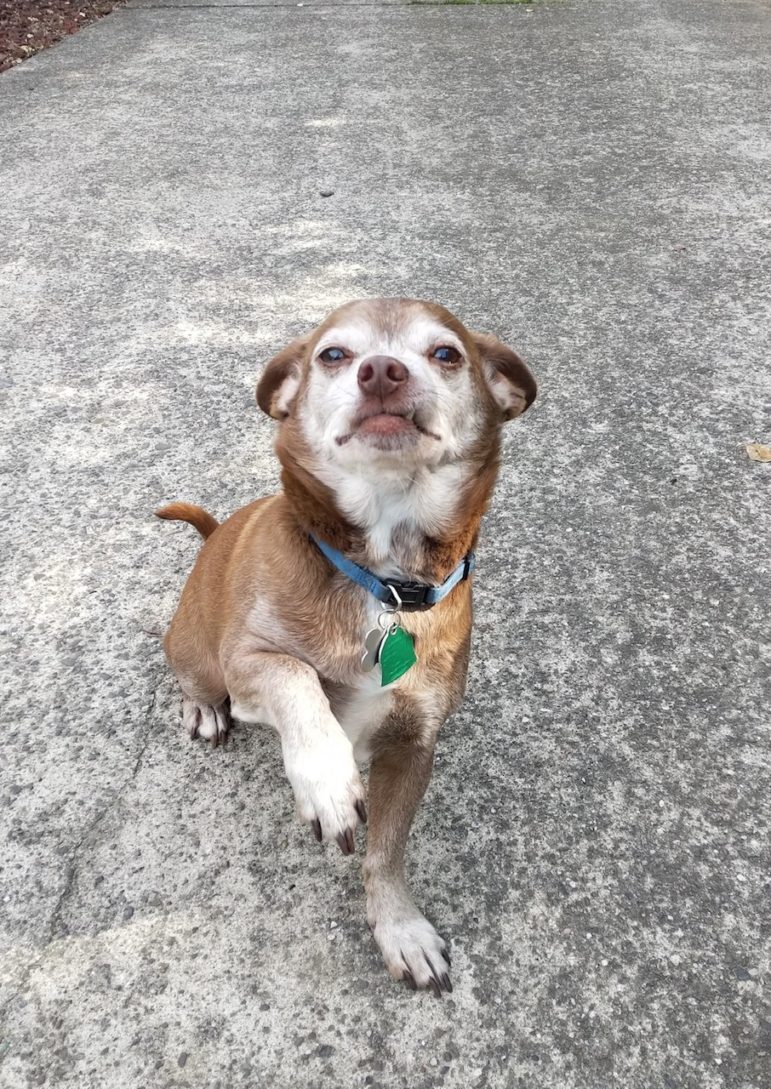 Dislikes: Brooms
Interesting facts: Kona can "talk" (she actually howls when we say "talk") and she knows how to play dead.
Anything else we should know? She loves watching squirrel videos on Youtube.