The Highlanders beat host Alameda on March 10, 7-0.
The match was the final one for Piedmont before all spring sports were suspended.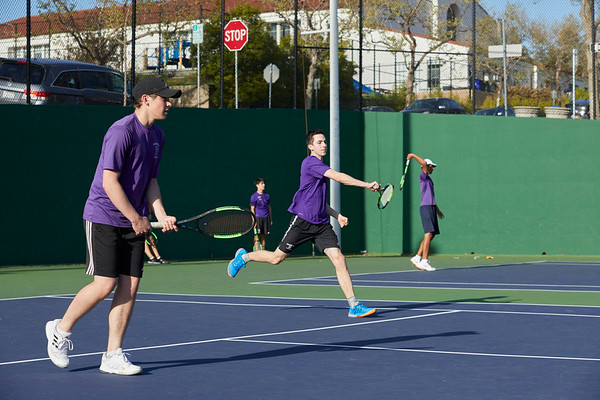 The closest match against Alameda came at No. 3 doubles. Piedmont's Jaden Ferraro and Jake Cota overcame the Hornets' Ezra Frary and Jihun Kim, 2-6, 6-3, 10-5.
Matt Chan

Sajan Srivastava

Walker Mahany
The rest of the matches ended in straight sets. Piedmont's Matt Chan beat Jeremy Chen at No. 1 singles, 6-2, 6-0. Charlie Lambert defeated Colin Yee at No. 2 singles, 6-1, 6-2. At No. 3, Sajan Srivastana downed Stefan Schneider, 6-1, 6-1. Walker Mahany won at No. 4 over Rubin Yi, 6-2, 6-3.
Charlie Olcott

Kai Baudendistel

Nick Lalli
At No. 1 doubles, Piedmont's team of Charlie Olcott and Kai Baudendistel defeated Mathew Hung and Andrew Cho, 6-0, 6-2. Alan Rossi and Colby Brookfield teamed up to beat Nico Chase and Elek Strong, 6-3, 6-0.
Photos by Brian Mahany