The Highlanders improved to 2-1-1 on the year with a 13-10 win at Redwood on March 5.
Caroline Devine scored six goals and Widdy Tevis netted five for Piedmont. Sadie Tschider added two goal, and had three assists. Tevis assisted on the final two goals of the night for Piedmont.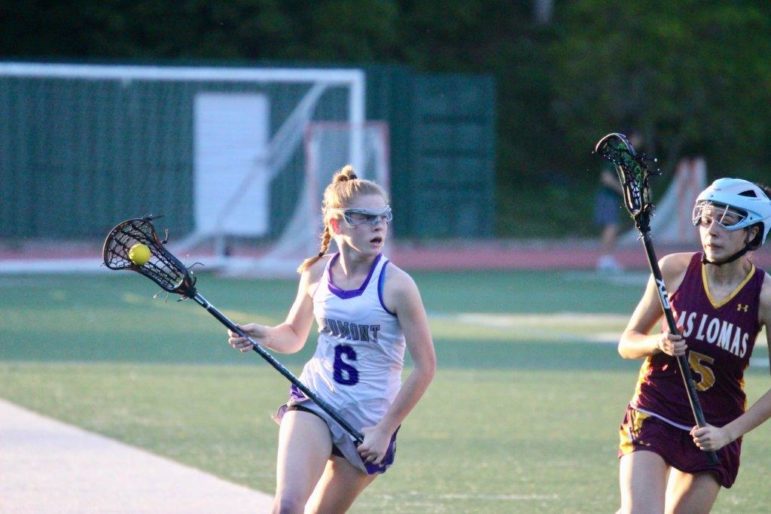 "We were killing ourselves in the first half with nine turnovers and multiple bad shots that were as good as turnovers," Highlanders coach Carlton Chan said. "Then, only one turnover in the second half."
The score was 5-5 at halftime, and Redwood led 10-8 in the middle of the second half before Piedmont scored the game's final five goals.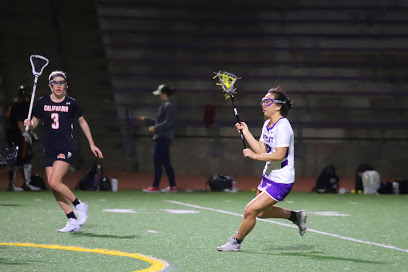 "Maria (del Rosario Chan) won the final four draws that led directly to the four goals that put us comfortably in the lead," Chan said. "Widdy was the recipient of three of the draw controls and Caroline one. Possession was key because Redwood plays a patient offense. They circle the ball to lull our defense and then they run an iso."
Tevis scored consecutive goals to tie the score at 10-10. Devine scored the go-ahead goal, then Tevis scored again on a pass from Devine. Tschider scored the insurance goal on an assist from Devine.
Sadie Tschider

Widdy Tevis
"It felt like a playoff game," Chan said. "Both teams came out with a ton of intensity. Redwood is a very well-coached team."
Chan said he moved Ashley Nelson back to defense for the game, and that she helped to lock down the Giants, who fell to 0-3 but were 20-3 a year ago, losing in the quarterfinals of the North Coast Section Division 1 playoffs.
Bella Kjellan played despite a shoulder injury suffered during water polo season. She is going to have season-ending surgery.
"Bella played her best defensive game ever – sealing off her end of the field and playing high pressure defense," Chan said.
Piedmont's next game is scheduled for March 10 at home against Foothill. Start time is scheduled for 7 p.m.
Photos by Ben Costello