The Highlanders saw their magical season come to a close on March 3, losing in overtime 79-74 at Weston Ranch-Stockton in the opening round of the California Interscholastic Federation-Division 2 boys basketball tournament.
The Highlanders finished the season at 24-6.
"We thought whoever wins this game has a chance to come out of the north [region]," Weston Ranch coach Chris Teevan said. "That's how good we thought they were. They had no business being a 13-seed. It wasn't just a good game, it was a well-played good game."
Teevan was so impressed that after the final buzzer, while his players celebrated on the court, he went over to the Piedmont bench and spoke to Luke Harris and Luke Barrett for quite a bit.
"We've been on the other side so many times this year," Teevan said. "I hope they remember that as we talked because they're both excellent players. (Harris) reminds me of me, he's just left-handed. I hope he takes the good out of it. It's just hard to do in that moment."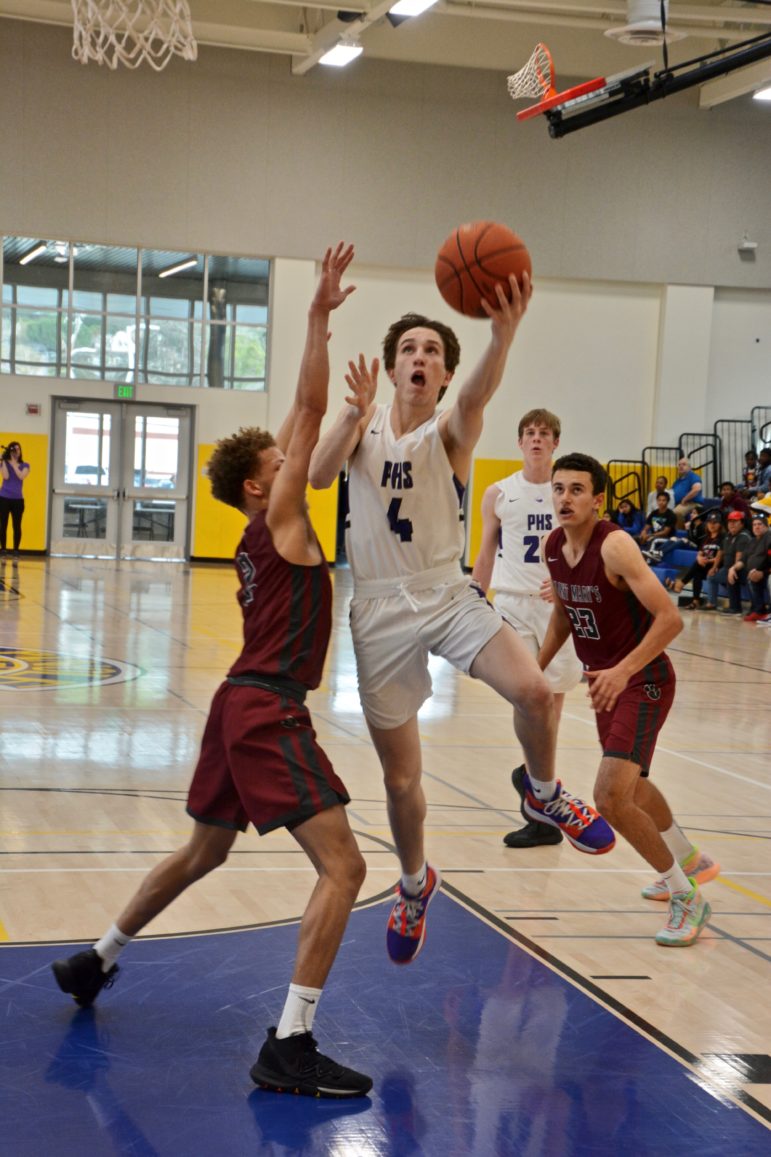 Piedmont coach Ben Spencer agreed it was a hell of a high school basketball game.
"It was fun," he said. "Even though it's a loss. I told the kids after the game, 'Remember where you were for that last game. Especially for our seniors. I'm super proud of them."
Luke Harris led Piedmont with 28 points. Jojo Murphy scored 15 and Luke Barrett had 14 before fouling out in the final seconds.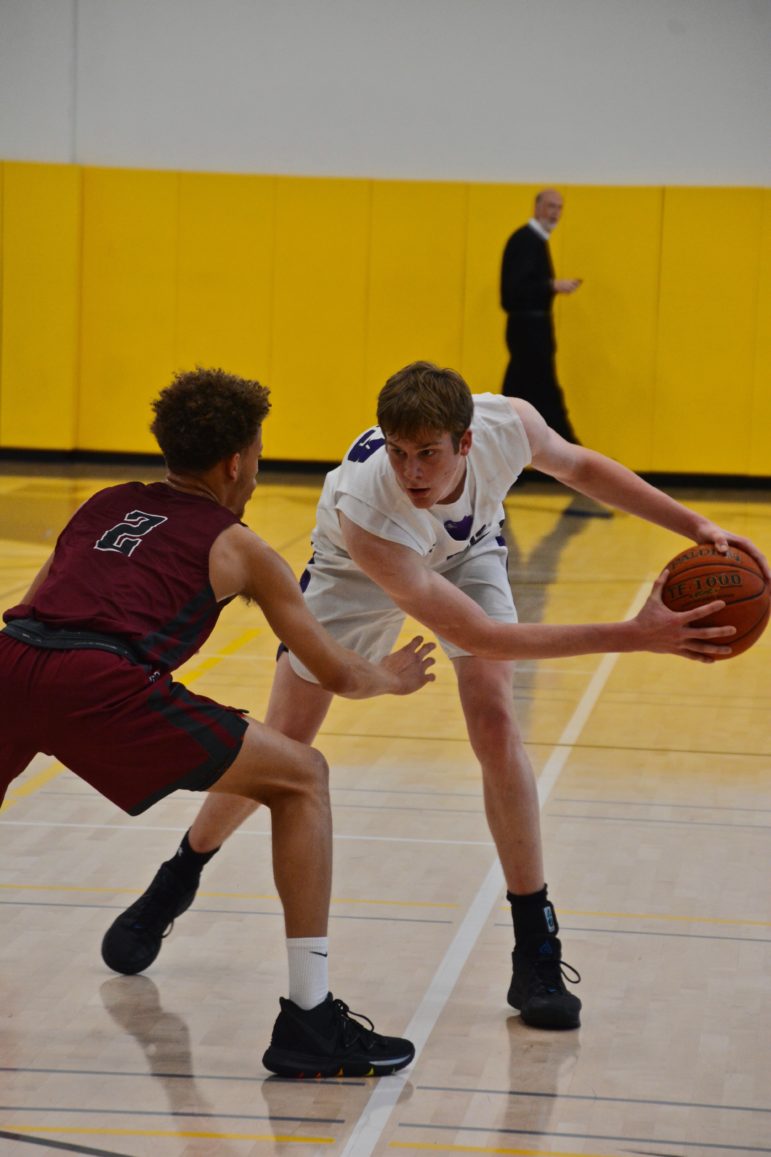 Three players scored 20 for the Cougars: Donjae Lindsey with 29, Jordah Johnson with 23, and Gavin Wilburn with 21. Johnson pulled down 24 rebounds and was nearly unstoppable on the boards.
It was 24-16 Piedmont late in the first half when Weston Ranch made a little run, capped by Wilburn nailing a three-quarter court shot at the buzzer. The 3-pointer made it 28-24 Highlanders at the break.
The Highlanders led 37-34 in the third quarter when Barrett hit a 3-pointer and made a slight fist pump with his right hand. Next time down, DaRon Benson hit a 3-pointer and it was suddenly 43-34.
The Highlanders scored the first five points of the fourth quarter to take a 52-39 lead, their biggest of the night. Harris made a ridiculous scoop shot, then Benson forced a steal and Barrett hit another 3-pointer, leading Teevan to call timeout.
DaRon Benson (2)

David Kisieu (3)

JoJo Murphy
But the Cougars never quit, and in the late going, Piedmont just wasn't able to get stops defensively. Piedmont led 63-61 with 15.2 seconds left when David Kisieu was fouled. He made one of two foul shots. Down at the other end, Wilburn drove and was fouled by Barrett. The ball went in and Barrett had his fifth foul. After some confusion and issues with the score books, Wilburn buried the free throw.
Piedmont had 8.8 seconds remaining and set up a play for Murphy, but the shot didn't drop.
"I thought we drew up a great play for Jojo in regulation to try to get that shot off for the win," Spencer said. "We thought that was the game right there. We thought that was going down, reminiscent of our Bishop O'Dowd game earlier this year."
Without Barrett and Benson, who also fouled out, the Highlanders were simply over-matched in the overtime. Harris did his best, scoring all 10 Piedmont points. But Johnson scored five, Lindsey six, and Wilburn four in the extra period.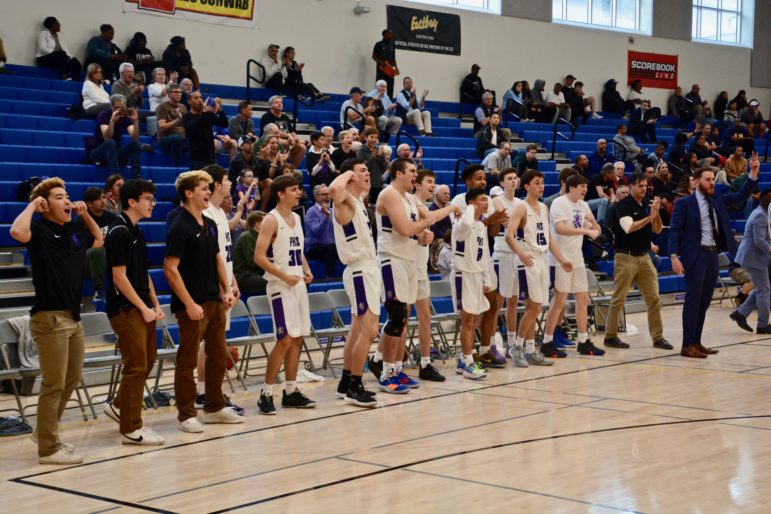 "I'm super-proud of them, top to bottom," Spencer said. "It hurts. But we'll learn a lot from it as young men and human beings."
"Everything is going back to how proud I am of them, and the incredible season we had," Spencer said. "So you can't take that away from them and what they accomplished."
Photos by Devon O'Shaughnessy