When Luke Barrett was playing for his third grade basketball team, he missed a shot near the end of a playoff game that his team eventually lost.
He did not take it well.
"He was distraught," said his coach then and now at Piedmont High School, Ben Spencer.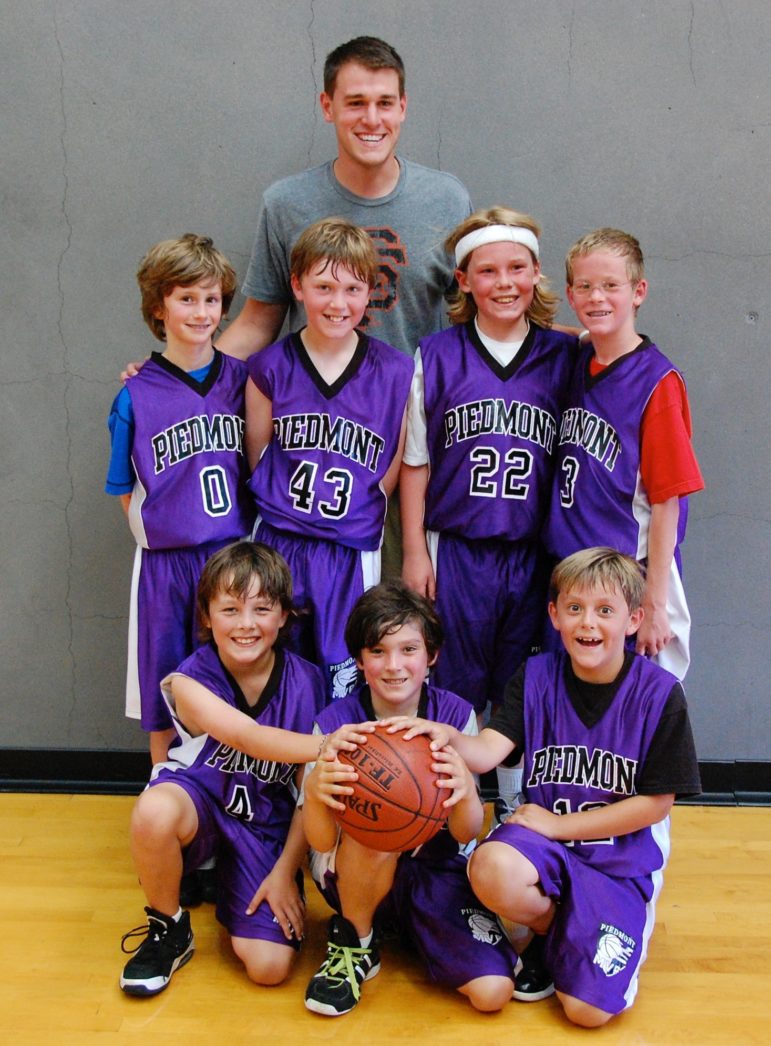 Spencer got a call over the weekend from Barrett's mom, Beth.
"I just wanted to let you know Luke was out in the backyard shooting for three hours," Beth Barrett told the coach.
"Even then, you knew he was going to be a special basketball player. I don't think things have changed very much since then. That's something as a coach you can't teach. That's something that's innate in players striving to be their best."

Piedmont basketball coach Ben Spencer
Luke Barrett recently completed his senior season for Piedmont. All he did was help lead the Highlanders to their first-ever North Coast Section championship in boys basketball and a berth in the California Interscholastic Federation Division 2 tournament. He scored 17 points per game to rank second on the team, and led Piedmont in rebounding.
In the NCS Division 4 championship game, he was challenged by his coach when his team needed him most. The Highlanders had fallen behind St. Mary's by double-digits in the first half. Barrett had attempted just four shots from the field.
"I challenged him at halftime because in the past, against Bishop O'Dowd, San Leandro, Branson, some of the big games, he's disappeared," Spencer said. "I stopped and told him in the locker room at halftime, 'You know what, you're the best player on the court, start acting like it.'"
Barrett responded by scoring 10 points in the third quarter and finishing with 24 points, 11 rebounds, and two blocked shots. The Highlanders beat the Panthers 77-66, and Barrett could be found at one end of the gym, clutching the pennant awarded to the champions, wearing a huge grin.
For all of that, Barrett has been named the Exedra's Athlete of the Season for Winter 2020.
Luke and his twin sister Lucy (who played for Piedmont's girls soccer team) are the youngest of three children. Luke Barrett played basketball, baseball, and tennis growing up, and said if he wasn't so tall and skinny, he might have tried to play wide receiver for the football team. He followed his older Ben in falling in love with basketball. Ben Barrett is two years ahead of Luke and played for the Highlanders as well.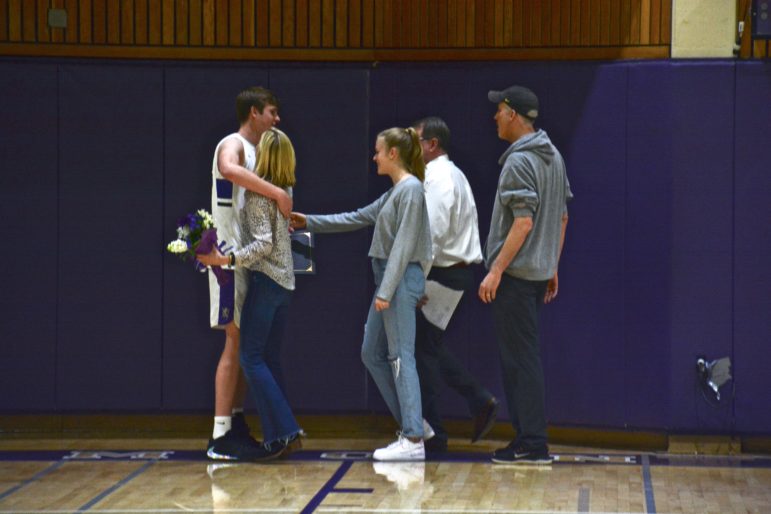 Coming into this season, despite a lot of talent back from last year's team, there were some questions. The team made the state tournament last year, but coach Mike Hudson was replaced by Spencer, who had been an assistant coach in the program for several years.
Barrett said it was difficult to change coaches, but that the team didn't need any motivation.
"We definitely were all excited to play with Ben because we knew how talented he was and how much he knew about the game. But we didn't need him to energize us. He didn't need to get us to work hard because of how the past two seasons ended with playoff losses at home."

Piedmont Athlete of the Season Luke Barrett
Spencer had been the junior varsity coach, but Barrett and several other members of this year's senior class skipped over the JV team and moved up to varsity as sophomores. Spencer was glad to reunite with Barrett this year.
"Coming into this year, he was like that warm fuzzy blanket you can always go back to," Spencer said. "When you need that big shot, he was always there. He was a very special kid and great player."
Barrett just had to figure out what his role on the team needed to be.
"I think I went into the year thinking I was going to try to score a lot more than I did last year," he said. "Junior year, I was more of the main scorer of the team. With Luke (Harris) and Jojo (Murphy) stepping up, and Harris averaging 18 per game, I realized that I didn't have to do that. I had gotten a lot stronger and a little taller so I became the top rebounder on the team. I could also guard a bigger player."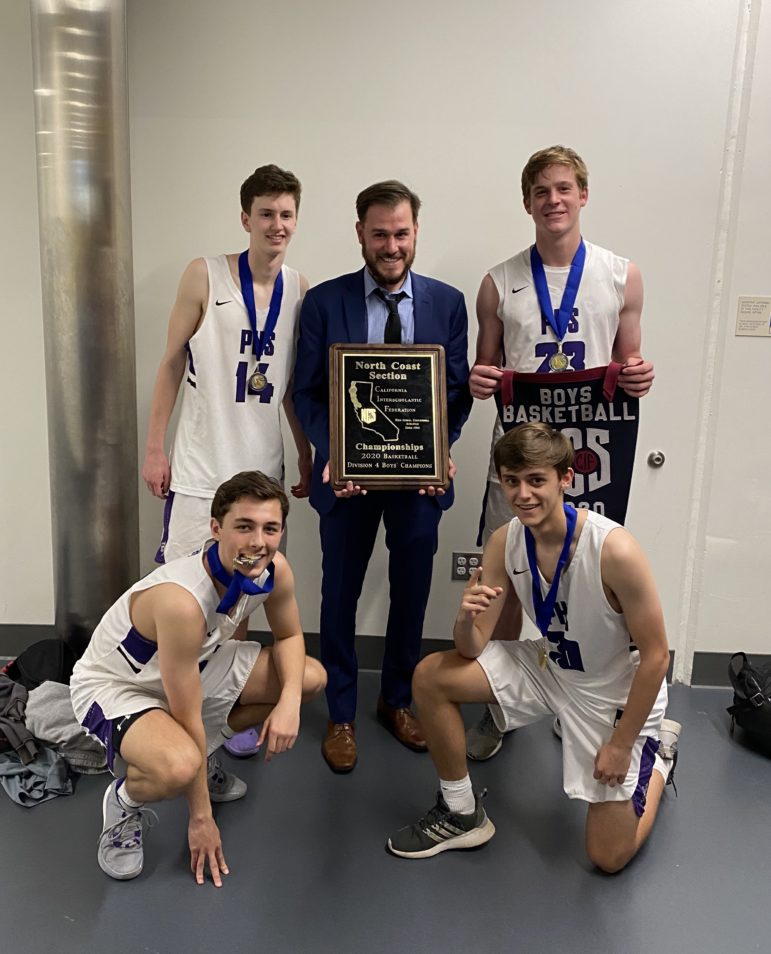 Next up for Barrett is Pomona-Pitzer College in Southern California. He chose the Division 3 school both for its academics as well as the greater likelihood that he'll be able to play as a freshman. Barrett said he's thinking of majoring in Media Studies and minoring in Economics.
For Spencer, once school starts up again and he can think about the basketball team, he'll have to figure out how to replace Barrett.
"It's going to be really difficult to replace someone like that," Spencer said. "You can't replace someone like that."
Photos by Devon O'Shaughnessy