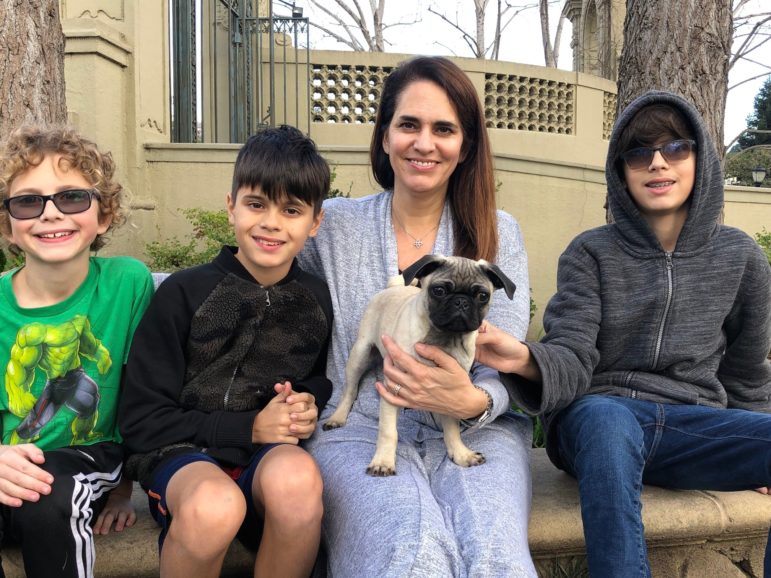 Family: Jennifer and Michael Poole, and their sons Dorian, 13, Leyton 11, and Forrest, 8.
Pet: Rex
Age: 16 weeks
Breed: Pug
Adoption story: We have a wonderfully strange story. We got him from a guy named Nate who was selling puppies. We drove up and met Nate at a Trader Joe's in Novato. I got out of the car and handed him a couple of hundred dollars in an envelope and he gave us Rex. Now Rex goes with us everywhere — to school pickups at Havens, errands, everywhere. We have a puppy purse for him.
Likes: We try not to give him people food but I love popcorn, and so does Rex. He goes mental if he sees you're eating popcorn.
Dislikes: He doesn't like being penned up. He jumped out of his playpen, and he chewed his way out of the soft crate we got for him. He then roamed around the house and set off the alarm. When we got home Piedmont police were there.
Interesting facts: He took a liking to Forrest's friend Liam and whenever he sees him he tackles him and licks his face.
Anything else we should know? Who knows why, but Rex really, really likes playing with hair.