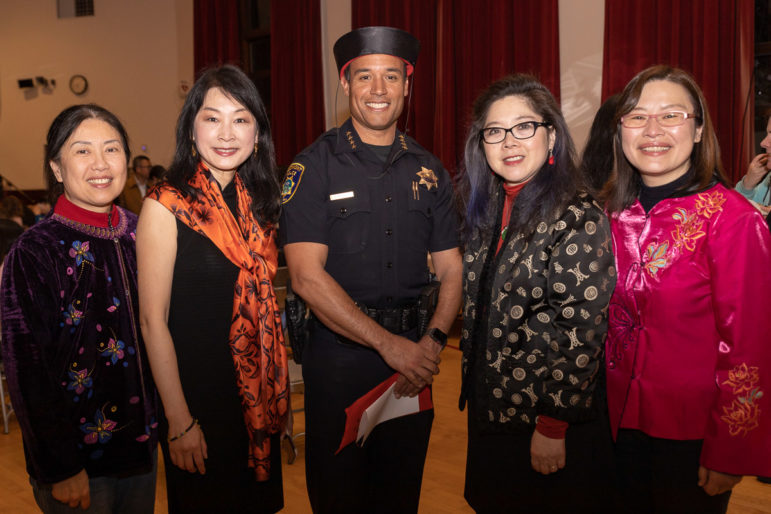 Piedmont Asian American Club's lunar new year celebration welcomed the Year of the Rat last Friday when the annual event hosted families and friends for an evening of traditional Chinese activities, dance, and delicacies at Ellen Driscoll Auditorium.
Piedmont Police Chief Jeremy Bowers kicked off the festivities with a resounding traditional Chinese wish of "gong xi fa cai" — prosperity for all. Entertainment followed with song and dance performances by students from Sunny Yu's middle and high school classes. The Lion Dance in particular was a crowd-pleaser.
Flanked by Lion Dance performers (l-r): Catherine Zhang, PAAC co-president; Sunny Yu, PHS Mandarin Class Teacher; Judy Li, board member; Gezhi Weng board member; Cassindy Chao, co-president (Lion Dance photos courtesy of Catherine Zhang)
Jeremy Bowers, Catherine Zhang, Cassindy Chao

Youngsters enjoy the festivities

Ila Langager emcees the entertainment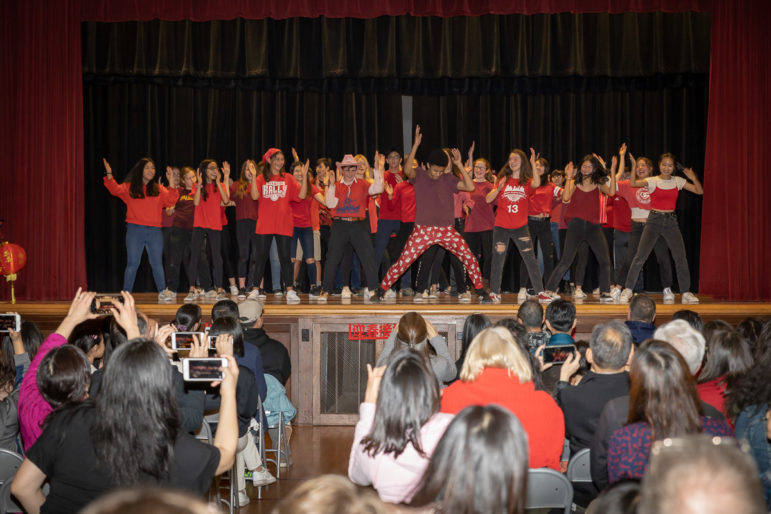 Song and dance numbers, including the Lion Dance, performed by Sunny Yu's Piedmont students.