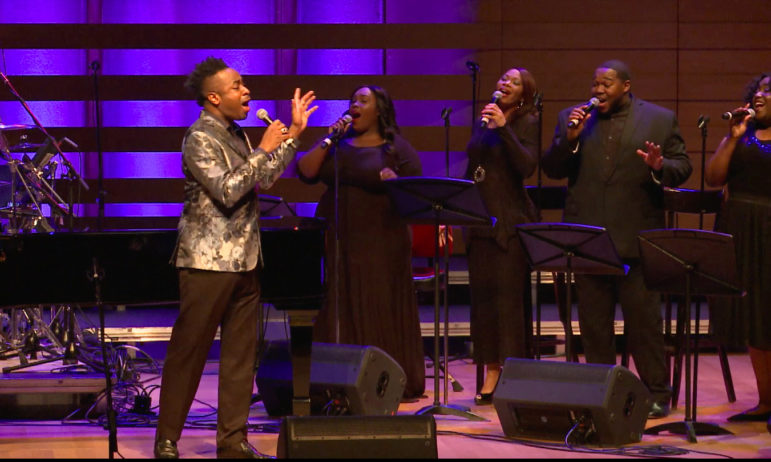 The creative limits and musical reach of producer, recording artist and multi-instrumentalist Damien Sneed feel boundless, something concert-goers will experience when Sneed brings a 90-minute, generation-bridging concert, We Shall Overcome: A Celebration of Dr. Martin Luther King Jr., featuring Damien Sneed to Zellerbach Hall on February 20.
Sneed is joined in a program inspired by the words and activism of Dr. King by five consummate vocalists, special guest artists, a band of premier instrumentalists and the invigorating Oakland Interfaith Gospel Choir, led by Artistic Director Terrance Kelly.
We Shall Overcome spotlights and celebrates African American traditions found in spirituals, gospel songs, classical music, jazz and Broadway productions. Recognizable hits from the likes of Aretha Franklin, Steve Wonder, Nina Simone, Marvin Gaye, Duke Ellington, and songs from The Wiz alternate with spoken word excerpts from Dr. King's historic speeches.
The result—a rich mosaic of civil rights history and activism in America—arrives on the 35th anniversary of Martin Luther King, Jr. Day, the federal holiday signed into law in 1983.
Sneed's work as a pianist, composer, conductor and arts educator has led to collaborations with Franklin, Dianna Ross, Wynton Marsalis and opera's J'Nai Bridges and Jessye Norman, among others. A doctoral in orchestral conducting earned in 2019 from USC brought new opportunities and accolades for the multi-genre artist. Already, Sneed is the recipient of multiple awards, including the highly respected Sphinx Medal of Excellence, awarded by the Sphinx organization to extraordinary classical musicians of color who demonstrate artistic excellence and a commitment to leadership. In 2019, he was named an Artist-in-Residence at the Carr Center in Detroit, Michigan, joining Debbie Allen, George Shirley and Savion Glover.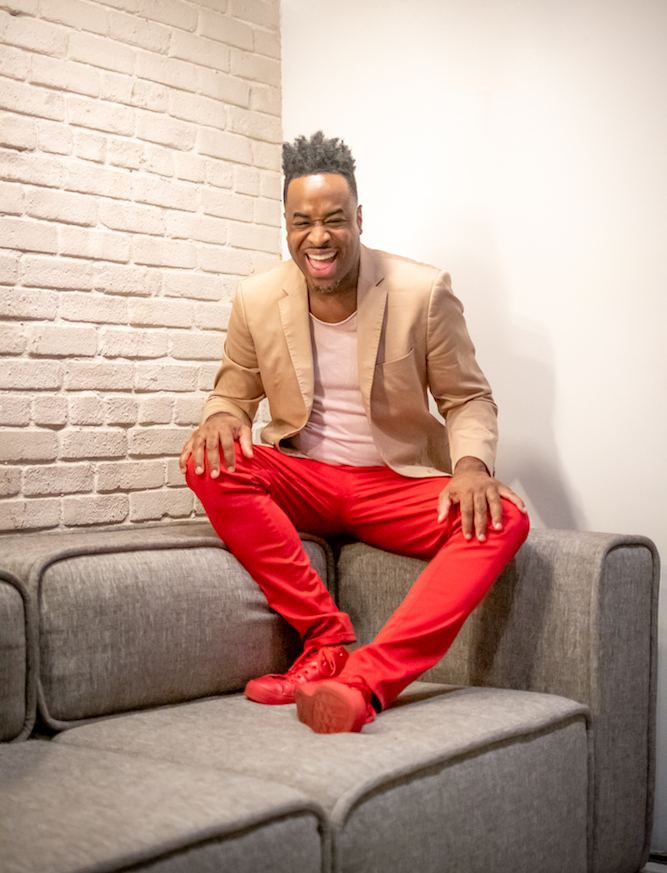 In addition to sharing music during Black History Month on the 36-city North American We Shall Overcome tour, Sneed's label, LeChateau Earl Records, makes available a trove of recordings featuring less represented artists and composers: namely, women and people of color. As founder and director of Chorale Le Chateau, Sneed and the choir bring fresh interpretations to vocal literature from the Renaissance period, traditional gospels and contemporary music.
Another notable recording (independent of the choir) from the boutique label is a three-disc CD with 39 tracks and more than two hours of music, The Three Sides of Damien Sneed: Classical, Jazz and Sanctified Soul. The first disc offers European classical music masters—Bach, Mozart, Chopin, Strauss—and compositions by African American composers Samuel Coleridge-Taylor, Mark Fax, Hale Smith, and Sneed. Jazz standards and gospels are featured on Disc 2; Disc 3 delves into spirituals from Sneed's background in the church and includes audio clips of Sneed performing as an eight-year-old student of music.
For tickets and information about the concert, please visit calperformances.org
For CD information, visit https://www.lechateauearl.com/