Starting in December, some 30 Piedmont residents using the automatic teller machine at the Bank of America branch on Highland Avenue learned that they were crime victims. Fraudsters had installed a skimming device and camera on the ATM which captured their bank card numbers and passwords. Over several days the high-tech thieves behind this scheme drained thousands of dollars from their victim's accounts.
On February 27 Piedmont Police Department told the Exedra that three suspects have been identified in surveillance footage it obtained, and two are now in custody.

According to Detective Jeff Spranza of the Piedmont Police Department, who has been leading the investigation, all three suspects are male, aged seventeen and believed to be from Romania. Two were arrested in New York state in January and are currently being held in Washington state. The third suspect remains at large.

In Piedmont, the largest individual loss was $800, and the total reported loss was $25,000 from 140 compromised credit cards. But indications are that up until their capture, the theft ring operated in multiple states. "Our location was just a part of it," said Spranza. "They were making their way nationwide and were in Piedmont to do it during the holidays." The crime spree resulted in a nationwide loss estimated to be between $1.5 million and $2.5 million. Bank of America plans to press charges against the suspects.

"Our location was just a part of it," said Detective Spranza. "They were making their way nationwide"
"Financial crimes are typically not something we get excited over, but this is one where we developed a lead and kept going for it," said Spranza. "We decided to look further and give some closure to our residents here in Piedmont."

As part of its' investigation, Piedmont police obtained warrants to examine Bank of America surveillance footage, and received that footage in early February. They determined the crime occurred on Dec. 22 around 6 p.m. when a grey BMW entered the Mulberry's parking lot. Two of the suspects exited the vehicle, approached the Bank of America ATM, and installed the skimming device and pinhole camera on the ATM within a few minutes. The thieves returned on a later date and removed the camera. Piedmont police are working on finding the date the device was removed, and are also waiting for the additional footage.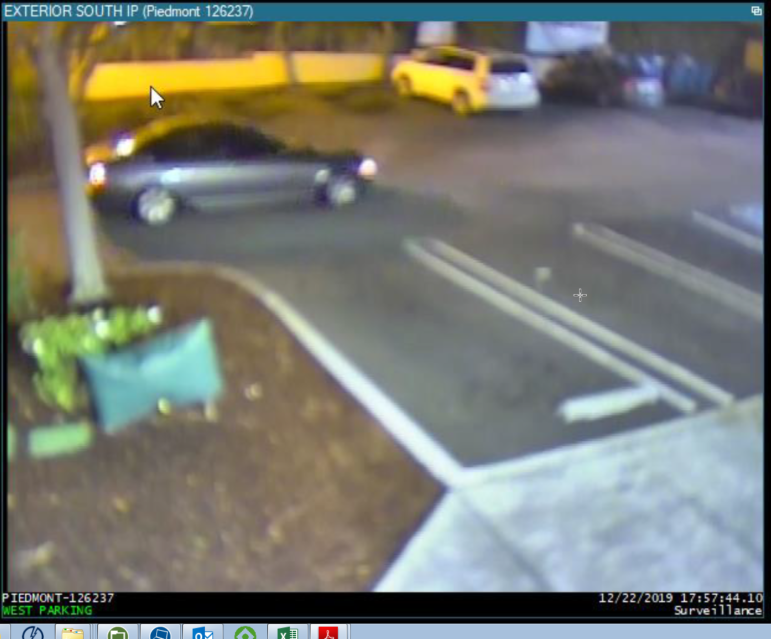 Once the suspects were identified, PPD sent the images to law enforcement agencies across the country. Within a few days, South Carolina state troopers said they recognized the men as suspects in various open cases nationwide. The U.S. Secret Service and the FBI were already involved. Franklin County in Washington state had the most recent open case involving the same crime and suspects. In the Washington city of Pasco, the police department reported that about $160,000 had been stolen from banks there. The total loss in Washington is around $800,000. Spranza said including Piedmont there were a total of six jurisdictions involved in the case — Washington, southern Calfornia., and three in the Midwest.


Two suspects were tracked to a hotel room in New York where they were captured. Inside the hotel room, police say they discovered skimming devices, credit card-making machines, pinhole cameras and laptops.
In mid-January two suspects were tracked to a hotel room in New York. On January 22 they were captured there, said Pasco Police Department Detective Julie Lee, a lead investigator in the case. Inside the hotel room, police say they discovered skimming devices, credit card-making machines, pinhole cameras and laptops. Pasco police then obtained a governor's warrant to extradite the two suspects from New York to Washington. The suspects have been charged with three counts of identity theft and three counts of theft in the first degree. The suspects have not yet been publicly identified. Lee said both suspects have been in the country illegally for the past two years, having over-stayed their visas (originally granted on asylum). "They were planning on fleeing the country and going back to Romania," said Lee. "We knew that if that happened that we would, we would lose them. We were able to intercept them from actually getting on a plane and going back to Romania."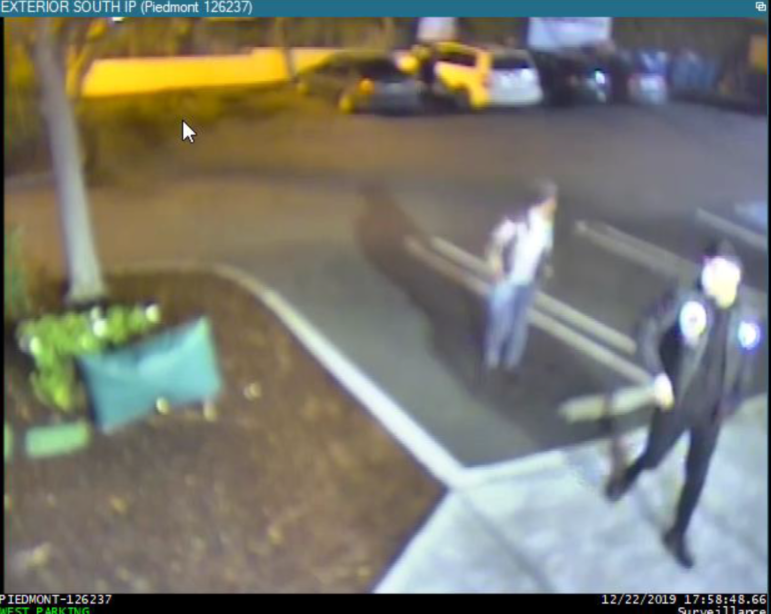 Spranza says police believe the suspects have been active for the past year and a half in multiple states, starting this crime spree in Texas installing skimmers, stealing bank card information, and creating fake debit cards to make withdrawals. "One of the reasons why it took so long for the withdrawals to start happening was they waited to collect all the information and then created the [fake] debit cards," Spranza said.

The U.S. Secret Service says the group is a part of a larger network of individuals. "These guys are the low man on the totem pole," said Spranza. "They're doing the dirty work for the larger organization. With the assistance of our federal agencies, we're hoping to identify more of these folks and catch the ringleader."
The United States Department of Justice released reports in 2017 and 2019 alerting the public to similar bank fraud incidents. According to the 2019 report, two different suspects, also both Romanian, were charged with 32 counts of bank fraud, access device fraud and aggravated identity theft offenses in a $1 million skimming and cash-out scheme.

Crime gangs that have access to advanced technology pose a serious challenge to law enforcement to stay ahead. "They're getting so sophisticated at capturing people's information through Bluetooth and WiFi," said Spranza. According to the FBI, some skimming devices now incorporate Bluetooth technology and don't even need to be removed in order to access information.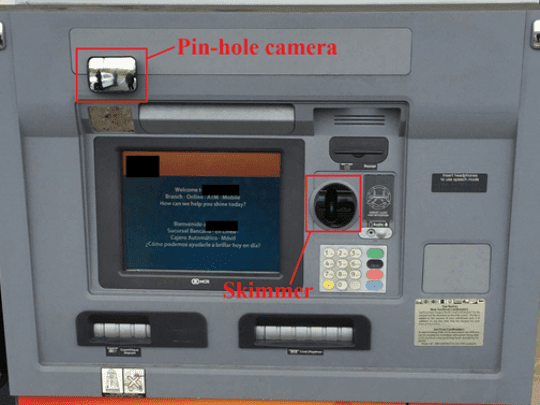 "I am proud of our detectives and their dedication to finding the suspects responsible for these crimes," said Piedmont Police Capt. Chris Monahan. "This is another instance where investigative follow-up coupled with technology and other law enforcement relationships will lead to solving a 'who done it' crime and hold the suspects accountable for their actions."

According to Bank of America, all victims have been reimbursed and fraudulent charges reversed. PPD is still collecting information on this case and is accepting tips from the public. If you have questions or information, please contact Piedmont Detective Jeff Spranza at (510) 420-3013 or jspranza@piedmont.ca.gov