The Highlanders fought for a 3-3 tie against the Arroyo Dons on January 30, earning their fourth league tie and bringing their overall record to 4-4-4. Strong offensive play, led by senior Ceci Brien (one goal and two assists) and sophomore Amanda Becker (a goal and assist), was not enough to overcome Arroyo's aggressive play.
Arroyo seemed to catch Piedmont off-guard in the early minutes, and jumped out to an early lead on a breakaway goal.
The Highlanders gained composure and possession, and tied the game ten minutes in, as Brien gathered a one-touch pass from Becker and surgically placed her shot into the upper left corner of the goal.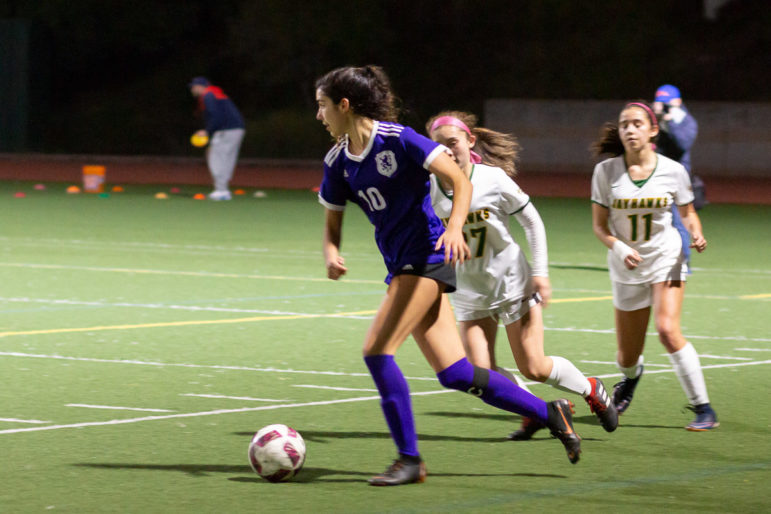 But the Dons would strike right back, again pressing their way through the middle of the Highlanders' back line to take a 2-1 lead into halftime.
The second half was action-packed and full of drama. Seven minutes into the second half, Arroyo opened up a two goal lead, as their tall striker headed in a free kick taken from near the corner flag.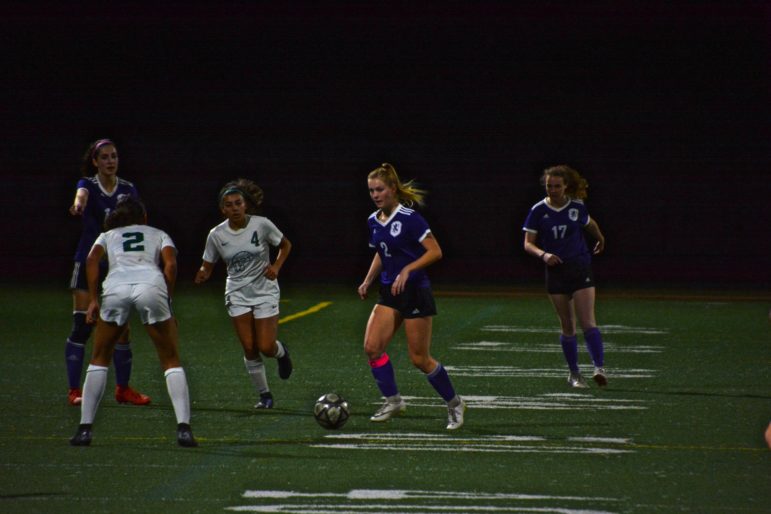 But Piedmont kept up the intensity, and senior Peri Ozsoy brought the Highlanders back within one just three minutes later, receiving a pass from Brien and firing a strong left-footed shot into the far corner of the goal.
Piedmont tied the game with about 20 minutes remaining when Brien deftly lofted a soft chip over the Dons defense, which Becker gathered and finished nicely off the inside of the post.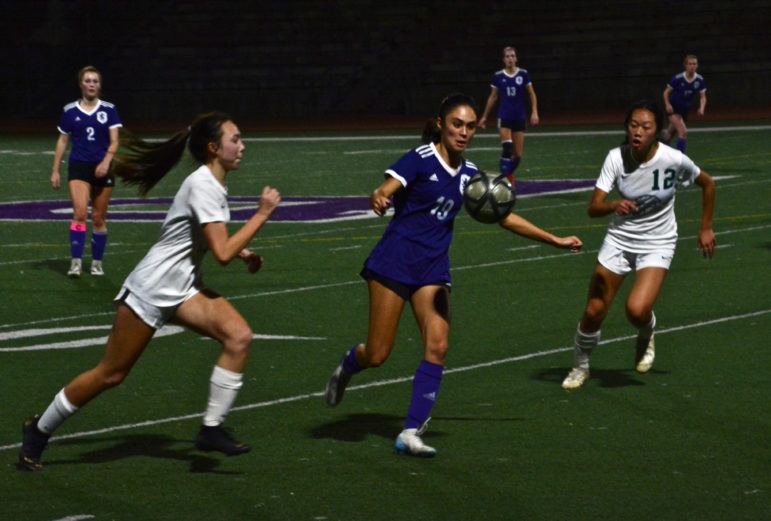 The Highlanders continued to press, and in the final minutes of the game Piedmont's speedy senior Ashley Nelson moved out of her defensive midfield slot onto the forward line, where she beat everyone to a long ball and got in behind the Dons' defense. As Nelson readied to fire inside the box, she was plowed from behind by an Arroyo defender, earning what seemed to be a clear penalty kick. But as she picked herself up off the turf, Nelson looked around incredulously as no foul was called, and the game ended in another tie for the Highlanders.
Next up: Wednesday, February 5 at Mt. Eden High at 6:00 pm, and Friday, February 7 against Bishop O'Dowd, 5:30 pm at Witter Field.
Photos by Devon O'Shaughnessy and Julie Reichle