After a bruising Western Alameda County Conference-Foothill league season in which they went 0-3-3, the Highlanders continued their run in the NCS Division IV playoffs, advancing to the semifinals with a 1-0 upset of #4 seed Lick-Wilmerding on February 22.
As an illustration of the strength of the WACC-Foothill league, three of the four teams (including Piedmont) have now advanced in the NCS tournament, with Berkeley and Bishop O'Dowd both staging upsets to reach the Division I and Division II semifinals, respectively.
The only goal of the Lick-Wilmerding game came in the first ten minutes. Following a Piedmont corner kick, Peri Ozsoy collected the ball at the top of the box and drilled a shot on goal. As the Tigers' keeper tracked the ball through traffic in front of the goal, Ashley Nelson deftly nudged the ball with her head from about the six yard line, giving the keeper no time to react to the deflection.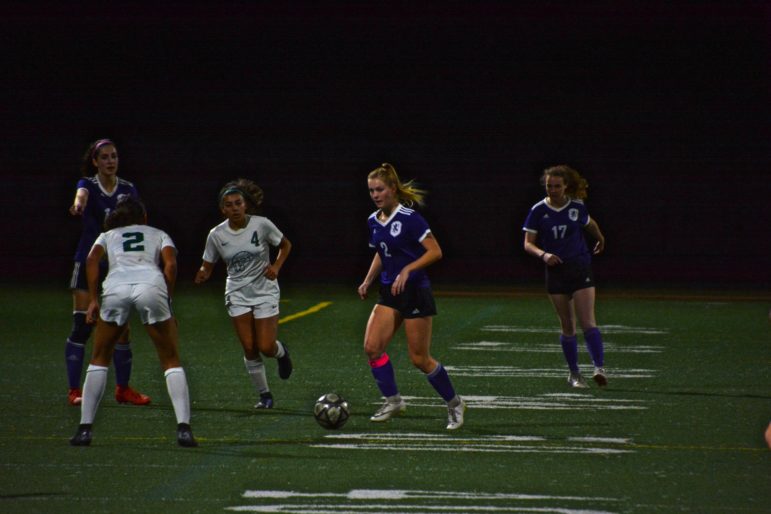 Lick nearly tied the game minutes later on a fast break, but the Tigers' shot sailed a few inches wide of the upper corner of the goal, careened off the inside of the post, and was cleared by the recovering Piedmont defense.
There would be more tense moments for the Highlanders throughout the game, in particular during the second half. Piedmont goalkeeper Morgan Hunt was quick off her line to smother the Tigers' attacks, however.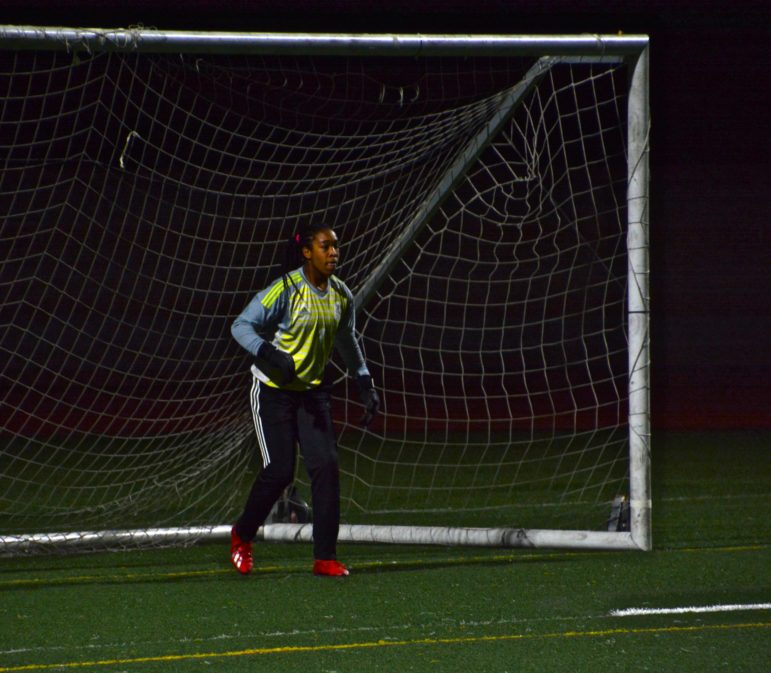 Ozsoy nearly provided a little breathing room with a long-range rocket of a shot late in the second half, but it sailed just past the corner of the goal.
In the end, the Highlanders' strong team defense, led by senior center backs Sarah Lim and Lucy Barrett, was able to maintain the shut-out and earn a berth in the NCS semifinals for the third straight year.
Abby Gallagher (7) and Sarah Lim (8)

Lucy Barrett
Piedmont will now face Cardinal Newman in Santa Rosa on February 25 at 5 pm. The game is a rematch of last year's NCS semifinal, which the Cardinals won on their way to the 2019 Division IV championship. Newman defeated Head Royce 4-1 in their quarterfinal win on February 22.
Photos by Devon O'Shaughnessy